Grand Master Chess Player Visits Warren Early College High School
Warren County Schools
Tuesday, November 05, 2019
Maurice Ashley stopped by Warren Early College to talk with students about their career goals and life. He also had a chance to play one of the students in a game of chess. To make it more equitable, Mr. Ashley turned his back and played from memory. He easily defeated his opponent but, talked about winning and losing and the importance of learning from losing.
Maurice Ashley lives his passion. Through his love for chess, he not only made history as the first African- American International grandmaster in the annals of the game but he has managed to translate his love to others as a national championship coach, world-class commentator, tournament organizer, author, iPhone app designer, puzzle inventor, and motivational speaker.
Maurice has travelled the world as an ardent spokesperson of the character building effects of chess. Coming from the rough and tough streets of Kingston, Jamaica and Brooklyn, New York, Maurice has tirelessly shared his compelling story with young people in the schools of Ferguson, Missouri, the townships of Cape Town, South Africa and the poverty stricken jungles of Belize, Central America. His book, Chess for Success crystallizes his vision of the many benefits of chess, particularly for at-risk youth, and he continuously spreads his message of living one's dream to universities, businesses, chess clubs and non-profit organizations around the globe.
Maurice is known for his work commentating on the biggest chess events in the world including the World Chess Championships, the US Chess Championships, the Grand Chess Tour and the legendary Man vs. Machine matches between Garry Kasparov and IBM's Deep Blue. He is the co-organizer of the Millionaire Chess Open, the highest stakes Open chess tournament in history.
His app, Learn chess! With Maurice Ashley, has been sold in over 30 countries, and he has received multiple community service awards from city government, universities, and community groups for his work. In recognition for his immense contribution the game, Maurice was inducted into the US Chess Hall of Fame on April 13, 2016.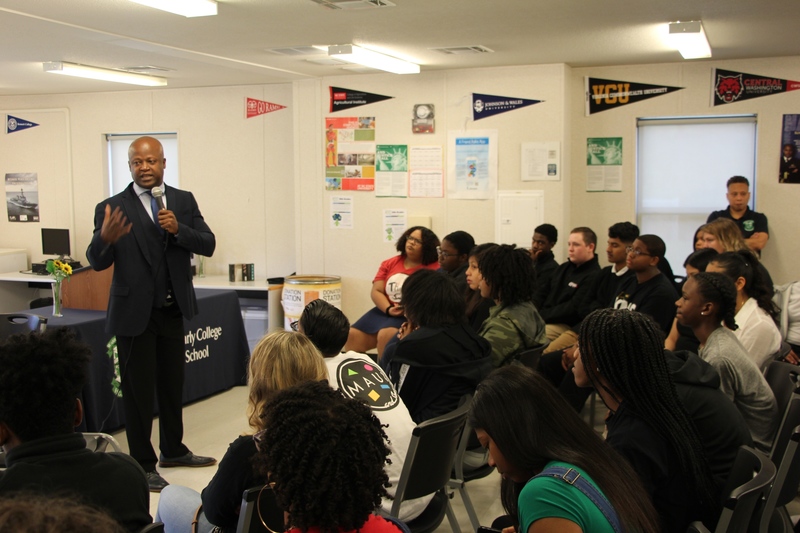 Mr. Ashley talks to the students at Warren Early College about goals and career choices.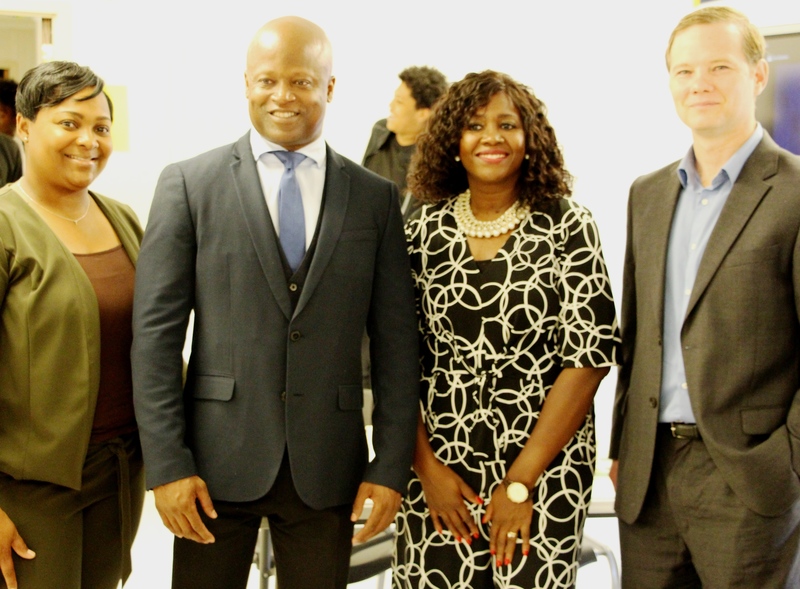 Shena Royster, Principal at Warren Early College, Maurice Ashley, Dr. Mary L. Young, Superintendent, Stacy Woodhouse, Director of Economic Development, Warren County.