I have several advisory councils that I work directly with to provide feedback and insight on school district initiatives and issues. Therefore, I thought that it would be very beneficial to have a Superintendent Faith-based Advisory Council and hope that all county pastors/priests will be available to attend the initial meeting scheduled for Thursday, October 24, 2019. This meeting will begin at 4:00 p.m. and should conclude at approximately 5:30 p.m. and will be held in the multi-purpose room at Warren County Middle School which is located at 118 Campus Drive, Warrenton, NC. I am excited about starting this new council and working with the faith-based community. I look forward to seeing everyone on October 24, 2019.
This message was sent out previously; however, there was an issue with the survey link. This has been corrected and everyone is encouraged to complete this brief survey. In order to get to know and better understand the people, programs, partners, and the community cultures that support the Warren County Public Schools, I need your help. The following is a Warren County School District New Superintendent Survey. It should take you no longer than five minutes to complete and should be submitted by October 30, 2019.
https://www.surveymonkey.com/r/VSD6GQJ
Thanks, Mary L. Young, Ed.D. Superintendent

Warren County Schools is proud to announce that their new website is live! In addition to their website, we also have a new WCS App. Search the Apple Store or Google Play Store for Warren County Schools NC. Download the free app to your phone.

Brian Hamilton is speaking to students from Warren County High School, Warren New Tech and Warren County Middle School today. Check out his foundation website.
www
. brianhamiltonfoundation.org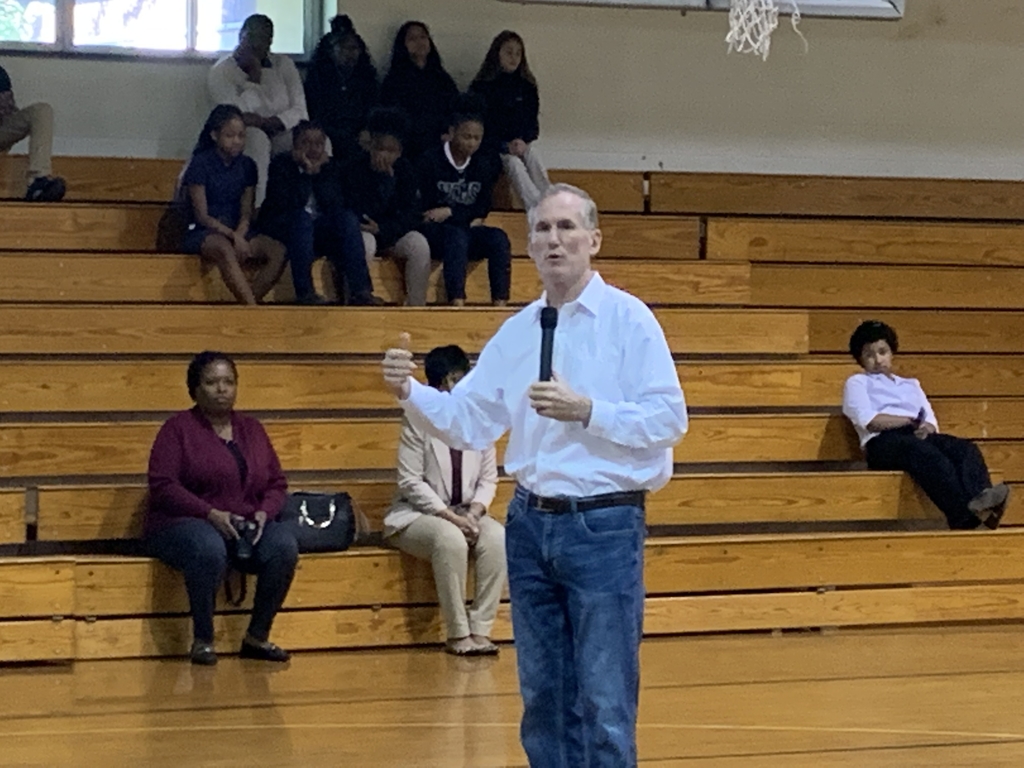 Attention Warren County Schools Parents, Students and Staff. Warren County Schools will operate on a regular schedule tomorrow September 6th 2019. All schools and offices will open at their regular time and operate on the normal operating schedule. Have a great evening.

Due to the uncertain weather conditions associated with Hurricane Dorian, and for the safety of our students and teachers, All Warren County Schools are closed tomorrow, Thursday, September 5th. Tomorrow is an optional workday for 11 and 12 month employees. Have a good evening.

Warren County Schools plans to roll out their new website in September. The website address is
www.warrenk12nc.org
. The site will have an exciting new look. Our anticipated rollout date is September 1st.