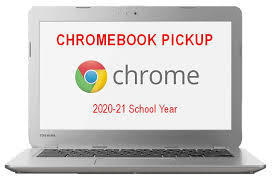 Chromebook Pickup
Warren County Middle
Friday, August 28, 2020
Hello WCMS Families:
Chromebook Pick-Up is scheduled for
Wednesday, September 2, 2020 (8:00 a.m.-3:00 p.m.), Thursday, September 3, 2020 (8:00 a.m.-6:00 p.m., and Friday, September 4th from 8:00 a.m. to 3:00 p.m. at Warren County Middle School. All pickups will take place in the front of the school. Please remember that $20.00 is due when you pick-up. There are several links on the WCMS website if you would like to pay electronically. If you have any questions, please call the school at 252-257-3751 or email Dr. Carrington at dcarrington@warrenk12nc.org.