ELEMENTARY IS ENGINEERING @ NORTHSIDE K-8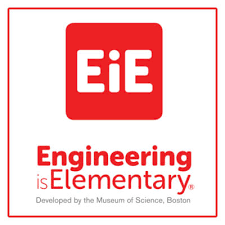 EiE offers curricula, training and materials you need to implement engineering and computer science across your school or district and to transform the teacher's role in the classroom.
We can help you:
Build a standards-aligned STEM foundation for your youngest learners

Open up exciting new career paths and possibilities to middle schoolers

Implement hands-on engineering across your district
What do you look for in a curriculum program? Explore our PreK-8 programs and get started with EiE today.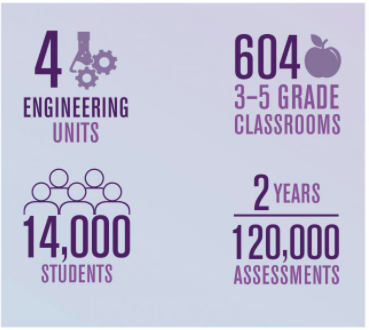 EXPLORING THE EFFICACY OF ENGINEERING IS ELEMENTARY
The Exploring the Efficacy of Engineering is Elementary (E4) project was a multi-year study funded by the National Science Foundation and administered by EiE's research and evaluation team. The study found that EiE improved learning outcomes for all kids regardless of demographic subgroup.
Exploring the Efficacy of Engineering is Elementary frames all of our teaching and learning solutions and is the foundation of our professional development. With our recently published E4 randomized controlled study results, active ongoing pilots for curricula, and research-based best practices, our proven methodology and approach is continually validated with teachers, students, and parents—just like you. Explore E4 findings.
Engineering and Computer Science create the space for equity in your classroom—naturally. Our hands-on design challenges all with multiple, unique solutions, stories set in different countries, impactful Resources for Diverse Learners and a "teacher as facilitator" model, level the playing field for all learners.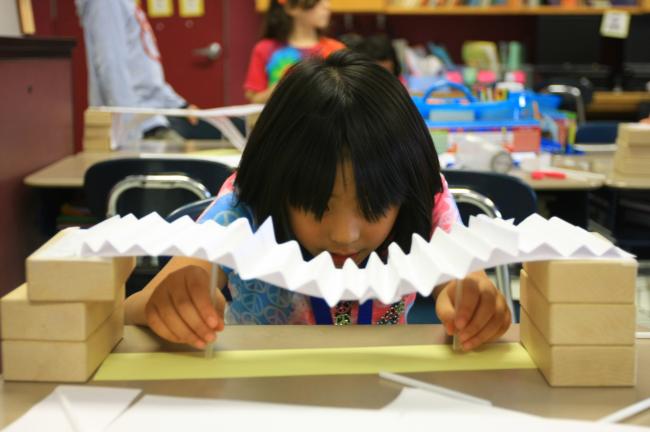 Habits of mind are the thoughts and actions that people use to navigate work, school, and life. Infuse EiE's STEM Habits of Mind as a framework for how your learners feel, think, and do using our uniquely integrated engineering and computer science curricula. Problem-solvers in the making.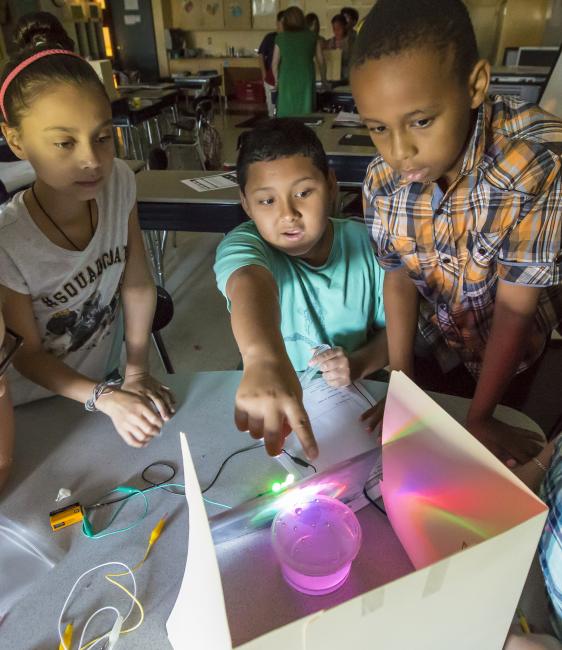 ENGINEERING DESIGN PROCESS
The Engineering Design Process is a practical approach to problem solving that applies to all subjects, not just engineering and computer science! Engineers and computer scientists often start in the middle or end of the process, and they may repeat steps as they design a technology. Failure is part of the process. And, learning from failure is an integral part of making successful engineering designs and computer programs.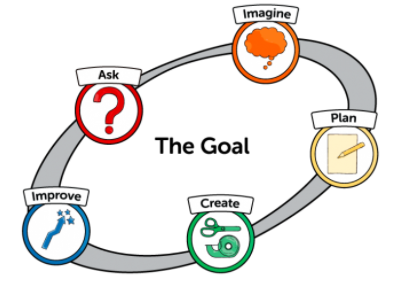 We have reimagined our proven out-of-school time STEM curriculum, Engineering Adventures and Engineering Everywhere, as virtual offerings to provide new learning pathways that blend online instruction and collaboration with engaging, hands-on minds-on learning.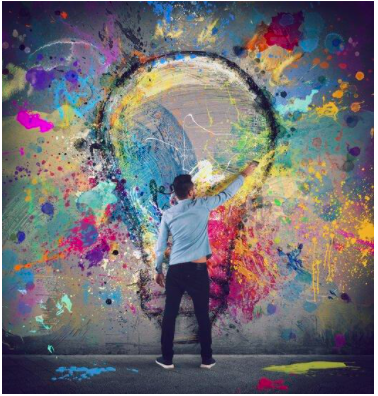 Engineering leverages science, mathematics, and technology connections to help students learn more deeply; to see STEM as more relevant to their lives; and to help students move toward future STEM career pathways. Our new Engineering and Computer Science Essentials: An Integrated Program brings together engineering and computer science to promote curiosity, discovery, and STEM literacy.