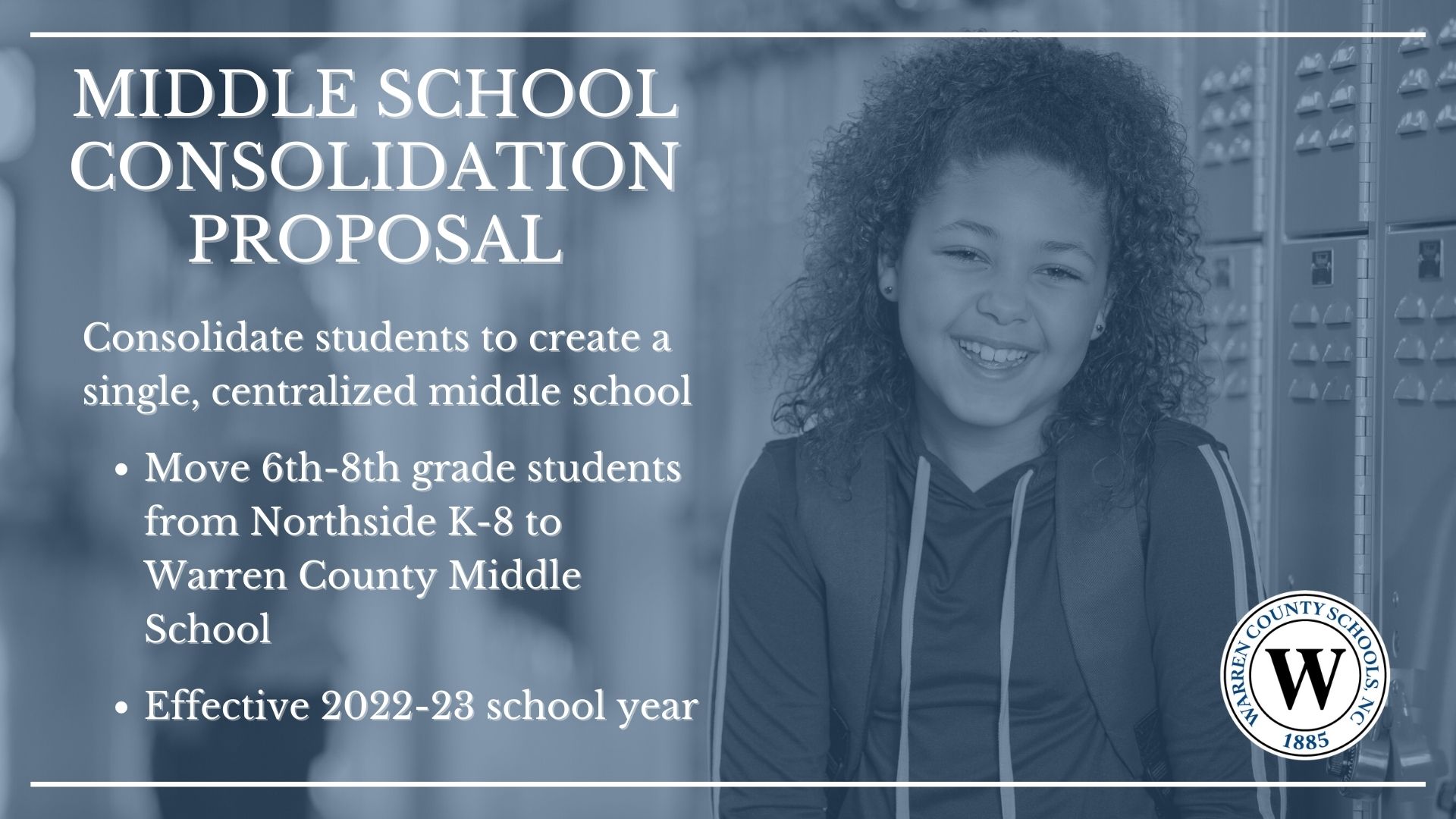 Why is the district considering consolidating middle schools?
Provide all middle school students access to the same course offerings and extracurricular opportunities.
Currently, Northside students do not have the same access as Warren County Middle students.
Examples:
Advanced academic courses

Career and technical education courses (CTE)

Elective courses

The internationally acclaimed "Leader In Me" program coming to Warren County Middle School

Space Force JROTC

Sports

Band

Clubs
Operate our schools and district as efficiently as possible
Smaller Class sizes
This will create smaller class sizes at Warren County Middle than students are currently experiencing at Northside in core subject areas like math, science, english/language arts, and social studies. The core subject class sizes at Warren County Middle will remain mostly unchanged from current class sizes.

Financial savings
The consolidation uses our staffing resources more efficiently, requiring one less middle school teacher

Improve staffing
Reduces staffing challenges associated with teachers at Northside having to teach multiple grade levels and having to create multiple lesson plans every day
Help all middle school students learn developmentally appropriate levels of independence and self-reliance required in high school
Opportunities to learn social skills and time management skills in a true middle school environment, where students change classes throughout the day

The Warren County Middle school counselor only serves the middle school, with experience, focus, and training on meeting the unique social, emotional, and academic needs of middle schoolers
Tell us what you think!
Must be submitted by noon on Friday, April 8, 2022.
Timeline
Community information session
Explain the plan and answer questions
Date: Thursday, March 24 from 5:30 - 7:00 p.m.
Location: Northside K-8 School
Community Information Video
Board of Education public hearing
Get input and feedback from the community
Date: Tuesday, March 29 from 6:00 - 7:00 p.m.
Location: Warren County Middle School
School Board meeting
Vote on the consolidation plan
Date: Tuesday, April 12 at 6:00 p.m.
Location: Warren County Middle School