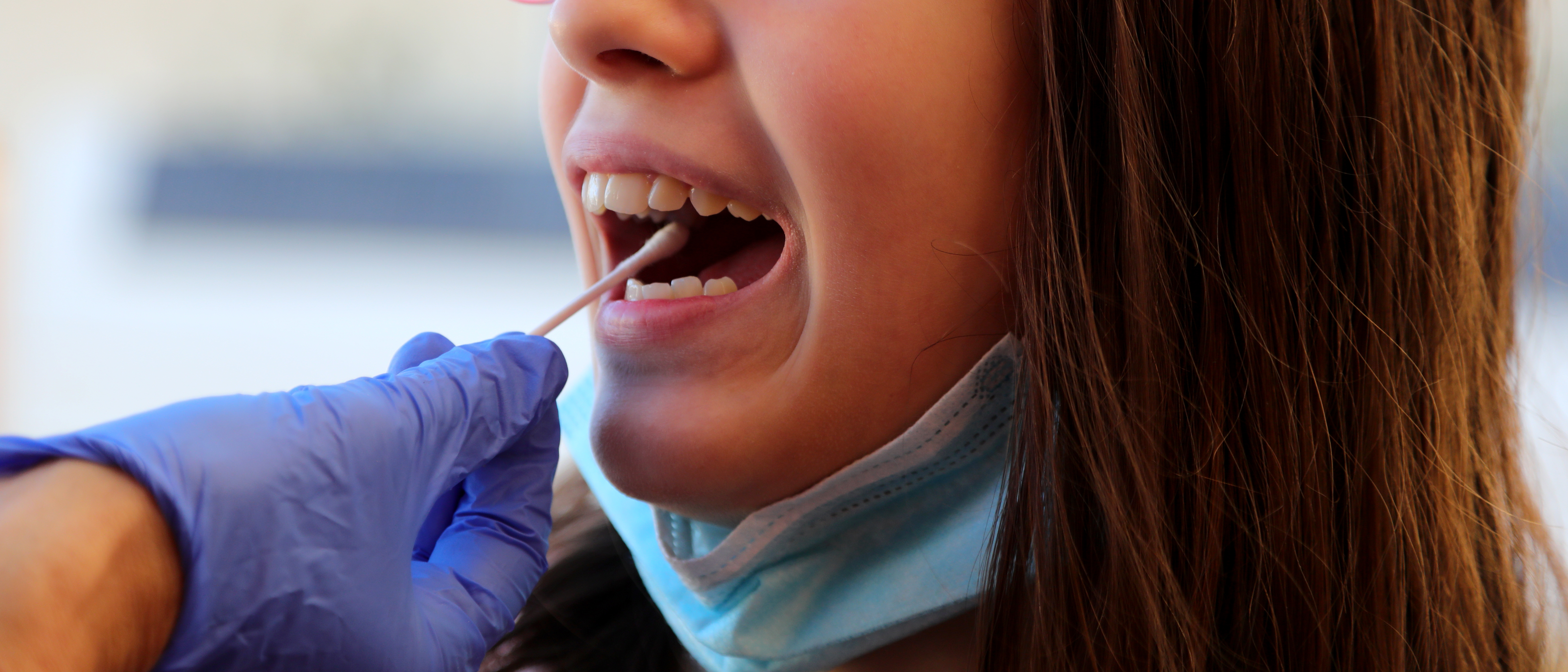 To participate in WeCare COVID-19 testing
Complete and turn in this consent form to your child's school.
Coming soon:
Staff vaccine requirement

When to come back to school
For the health and safety of our schools and community, we ask that all students and staff participate in our WeCare COVID-19 weekly testing program.
Voluntary for most students

No cost to you or Warren County Schools

Testing done at school every week

Children shown how to test themselves

No nose swab! Children touch the inside of their mouth with a long, skinny cotton swab

Results within 24-48 hours
COVID testing so easy, a child can do it!
Why your child should get tested
The weekly WeCare testing will help identify students and staff who have COVID-19, but don't know it because they don't have any symptoms. With the new form of the COVID-19 virus spreading so quickly, it's important for everyone to be tested, even if they're fully vaccinated. Anyone who tests positive will be required to stay home, so we can stop spreading this dangerous virus and keep our students and staff healthy and safe. This will also allow you to better protect your family and friends, by knowing if your child has COVID-19.
The WeCare weekly, voluntary testing is free to you. For your child to be tested, complete and return the consent form. Please provide your child's insurance information, so One Love Services can bill them directly. The federal government will cover the cost for anyone who does not have insurance. The WeCare testing service is provided at no cost to Warren County Schools.