Monday evening, the Warren County Board of Education unanimously voted to hire Keith Sutton as Superintendent. His new contract runs from January 1, 2022 - June 30, 2025. Mr. Sutton has been serving as Interim Superintendent since July 1 and will continue in that role through the end of the year, when he becomes Superintendent.
"Mr. Sutton has done an excellent job over the past four and a half months in Warren County, making recommendations and decisions that have significantly impacted our students and staff for the better," said Board of Education Chair Jennifer Sims. "With his long standing track record of educational service and advocacy, we're excited to have Mr. Sutton's leadership and experience working to benefit our families and the Warren County community."
"I feel like my years of working as an education consultant, advocate, legislative liaison, community organizer, and policy maker, in addition to my years of service as a member of the Wake County Board of Education, have all led me to this moment and this opportunity in Warren County," Sutton said. "Warren County Schools has a great team that I'm honored to work with every day and we have promising students, eager to learn. Together, we'll work to ensure our students and staff have access to the resources they need to effectively teach and learn. When teachers and students are successful, our entire community benefits, making it that much easier for future teachers and students to build on that success."
Accomplishments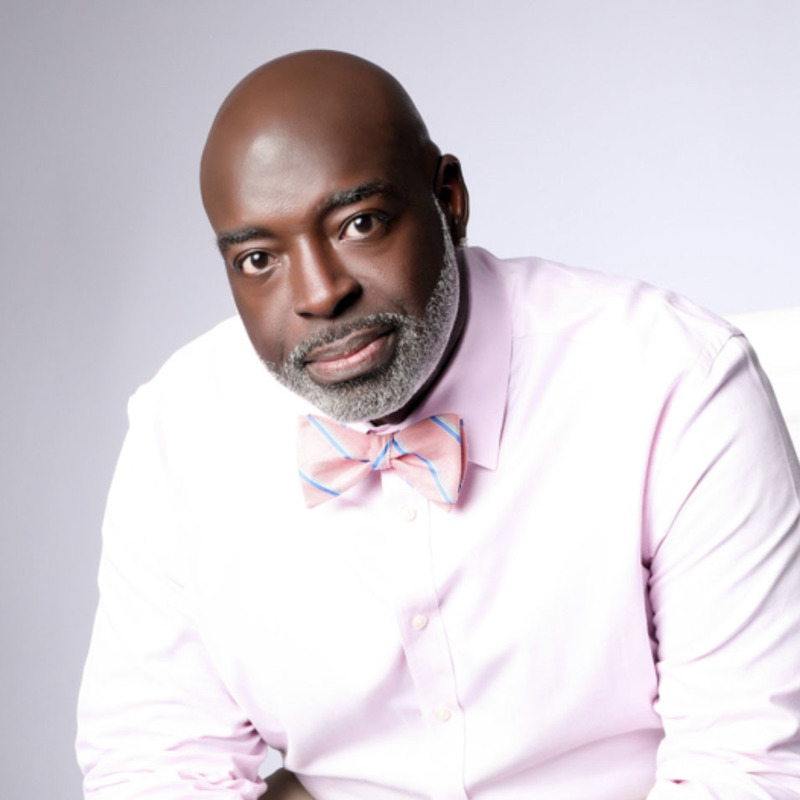 Some of Mr. Sutton's most significant accomplishments since becoming Interim Superintendent of Warren County Schools four months ago include:
HEALTH AND SAFETY
Reduced the spread of COVID-19 in schools and reducing the number of quarantines from exposures by implementing universal masking indoors, mandatory COVID-19 vaccinations for employees and student-athletes, mandatory COVID-19 weekly testing for all student-athletes, and WeCare voluntary weekly COVID-19 testing for all students and staff
ACADEMICS
Implemented a Virtual Academy to provide a robust learning option for students and families who did not feel safe returning to in-person instruction
HUMAN CAPITAL
Initiated a strategic recruitment and retention campaign to attract and keep high-quality staff by providing retention bonuses for all employees and raising our minimum wage to ensure all Warren County Schools employees earn at least $13 an hour
LEADERSHIP
Reorganized some key leadership positions to maximize staff's strengths with a collective focus on academic support and performance
TECHNOLOGY
Assessed and began a process to upgrade the district's technology infrastructure for speed, efficiency, and reliability
COMMUNICATION
Created and staffed a Chief Communication and Engagement Officer position to improve communication with families, employees, and the community
Goals
Moving forward, Mr. Sutton will use student academic performance and growth data to drive district decisions, in order to improve outcomes for students. His goals include:
ACADEMICS

Evaluate our curriculum instruction and support to ensure we're providing a culturally relevant education
Implement curriculum enhancement programs
Identify strategies to provide a variety of course offerings to all students
Use data and personalized education strategies to yield measurable academic growth and proficiency
Improve school performance scores
Increase our district's graduation rate
Earn district accreditation
FACILITIES

Develop a long-range, strategic Capital Improvement Plan and timeline to address our immediate and future facilities needs, based on student performance data, staff working conditions data, and stakeholder input
Improve efficiencies districtwide
Establish welcoming environments, conducive to teaching and learning
TECHNOLOGY

Continue current efforts and planning to update our technology infrastructure
Provide professional development for staff on best practices to incorporate technology into teaching and learning for maximum benefit for students
Follow life-cycle recommendations for upgrading equipment and devices to ensure we are providing reliable and secure devices and networks for students and staff
GOVERNANCE AND LEADERSHIP

Promote an atmosphere of equity and unity throughout the district to enhance cooperation and collaboration
Conduct a thorough communications audit to create a strategic plan for improving communication and engagement with all families, students, staff, and the community
Maximize the use of external funding sources like grants, partnerships, and state and federal funding to minimize the financial contributions needed from Warren County taxpayers
Sutton's Education
Mr. Sutton has served on the Wake County Board of Education since 2009, and is currently serving his second term as Chair of the school board. He plans to resign his position before becoming Superintendent of Warren County Schools on January 1, 2022.
Mr. Sutton graduated from the American Association of School Administrators Urban Superintendents Academy at Howard University. He has a Master of Science in Education Entrepreneurship from the University of Pennsylvania and a Bachelor of Science/Arts in Industrial Relations with a focus on Labor and Industrial Relations from UNC-Chapel Hill.
He's been a member of the Omega Psi Phi Fraternity since 2002.
Sutton's Work History
Mr. Sutton has owned and operated an Education Innovation Consultant company, FocusEd, LLC, since 2017. Before starting his own business, he was the Excellence Director for BEST NC (Business for Educational Success and Transformation in NC), a non-profit, non-partisan coalition of business leaders committed to improving North Carolina's education system through policy and advocacy.
Mr. Sutton worked for the NC Department of Public Safety from 2010-16, serving as a Policy Analyst and Program Coordinator. He also served as Director of Legislative Affairs for the NC Department of Juvenile Justice and Delinquency Prevention from 2009-2010.