Here are some more of the beautifully decorated doors and decorations.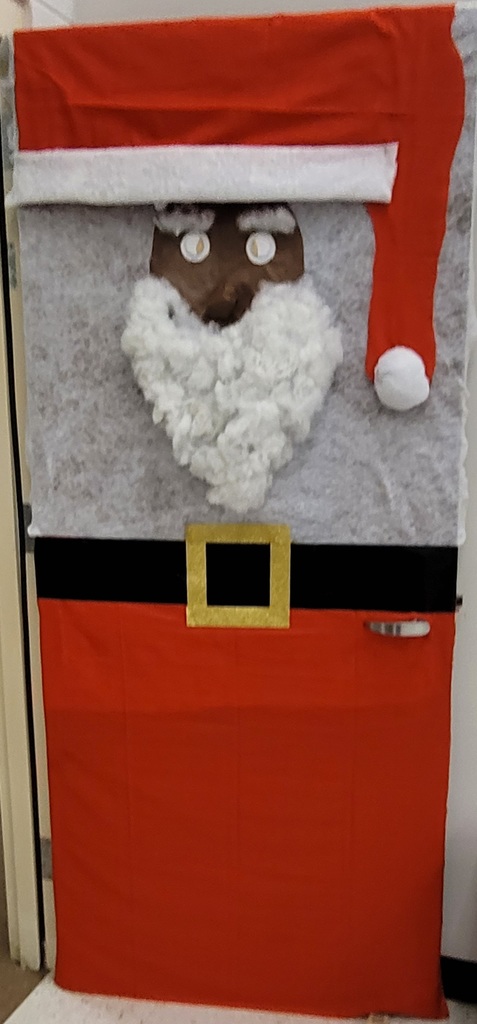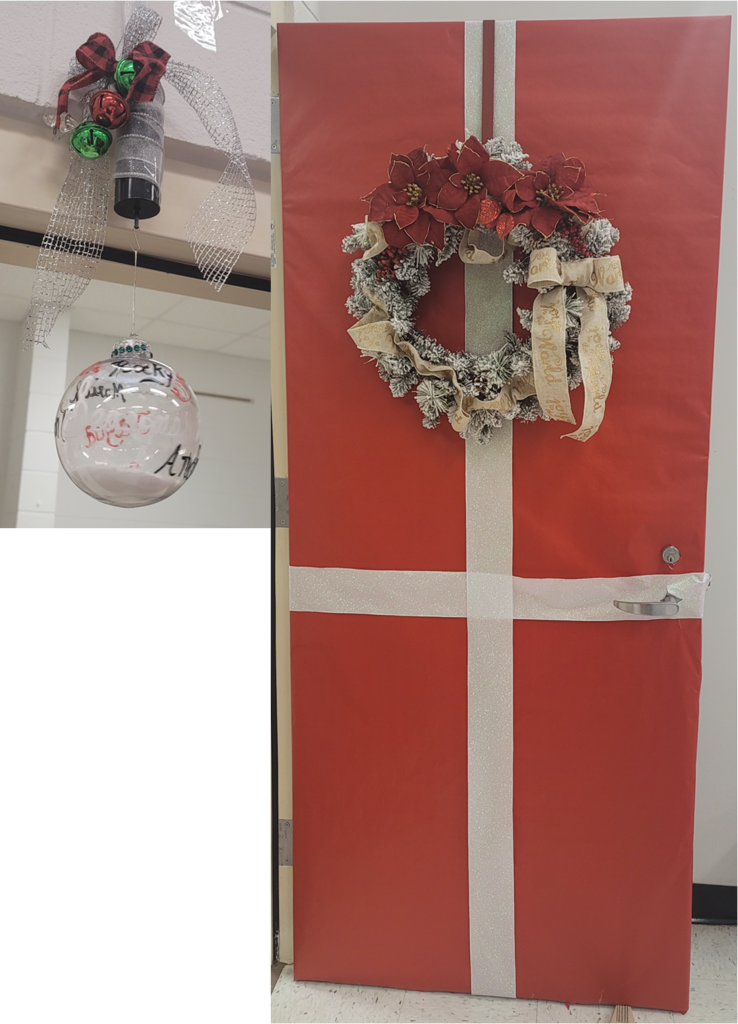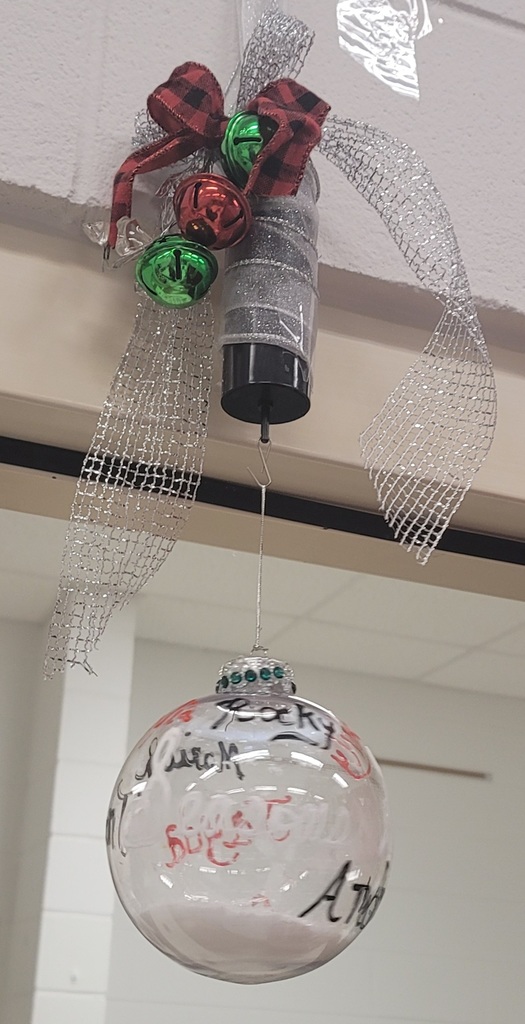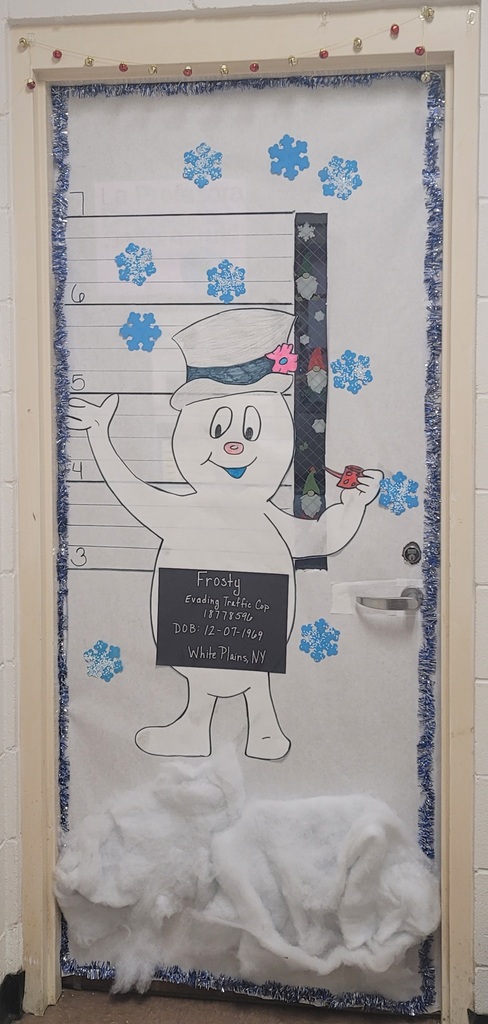 Warren New Tech High School "families" decked the halls and spread a little cheer throughout the building with a Christmas door decorating contest. The competition was so much fun! Here are some of the beautifully decorated doors and decorations.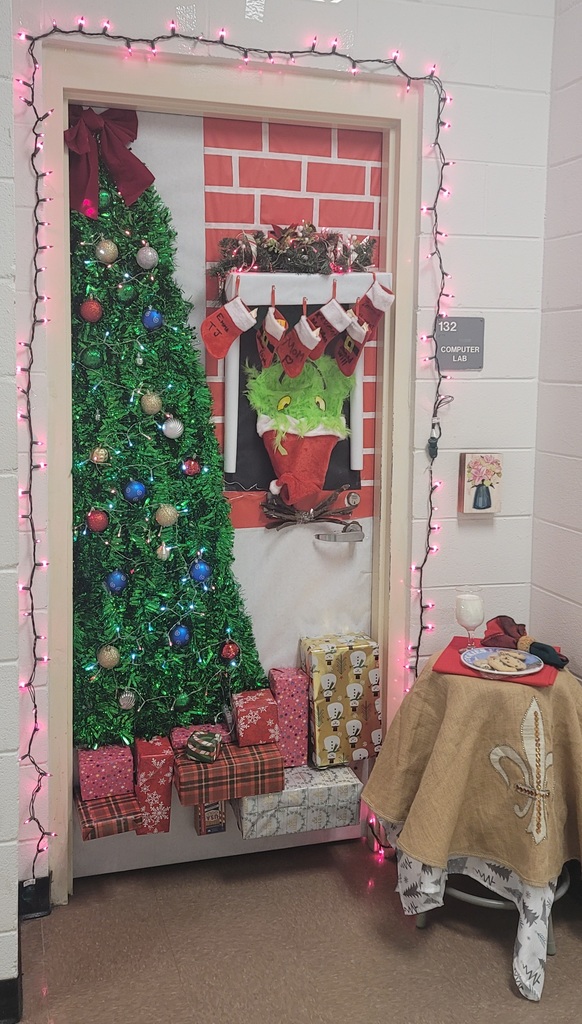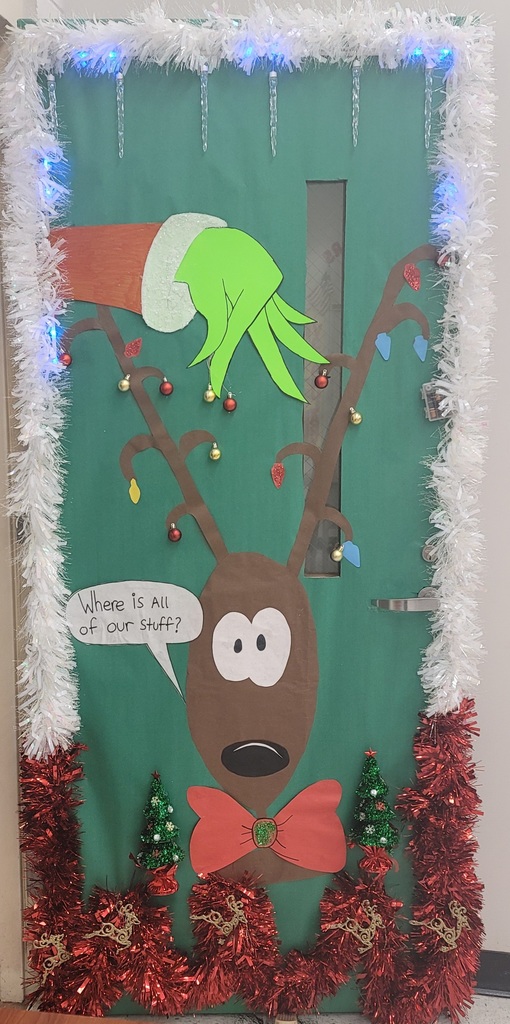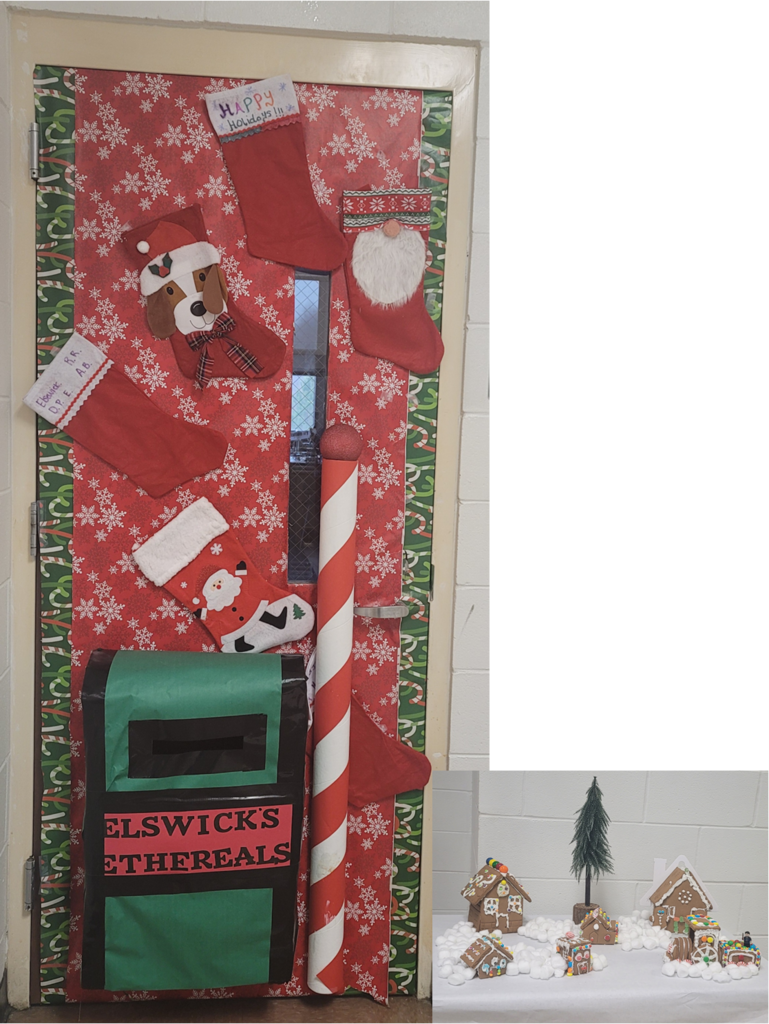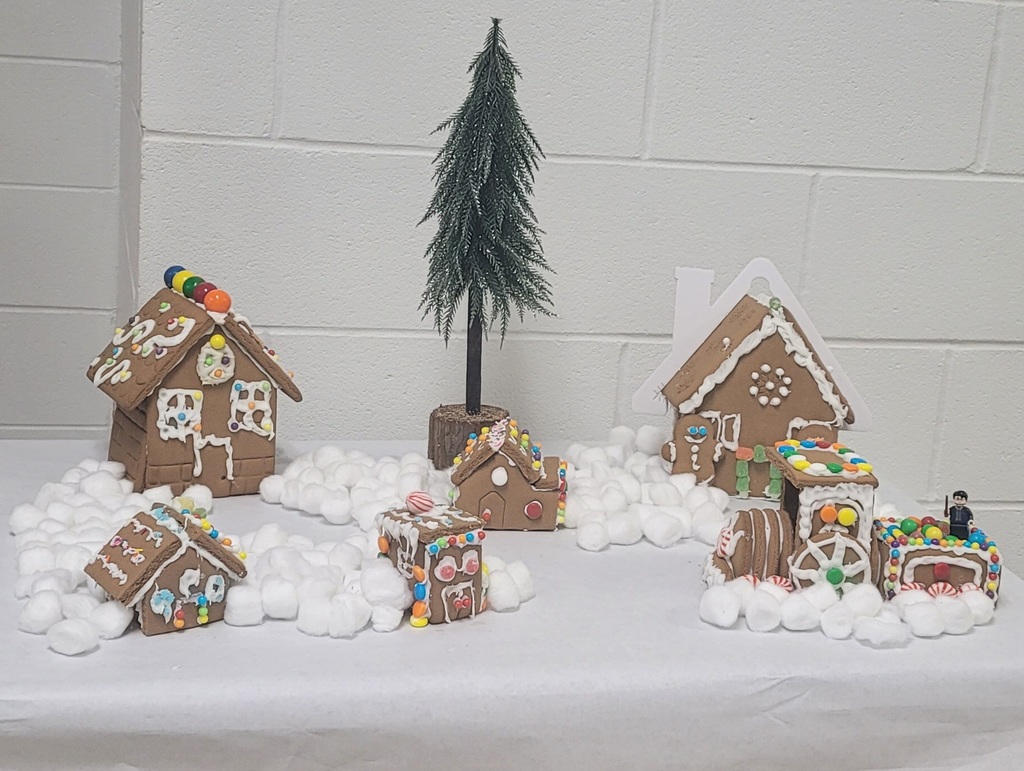 Warren New Tech High School Science Fair winners, Nicole DeSantiago and Christian Hendricks. They are eligible to attend and participate in the NC 3A Regional Science and Engineering Fair. Congratulations!!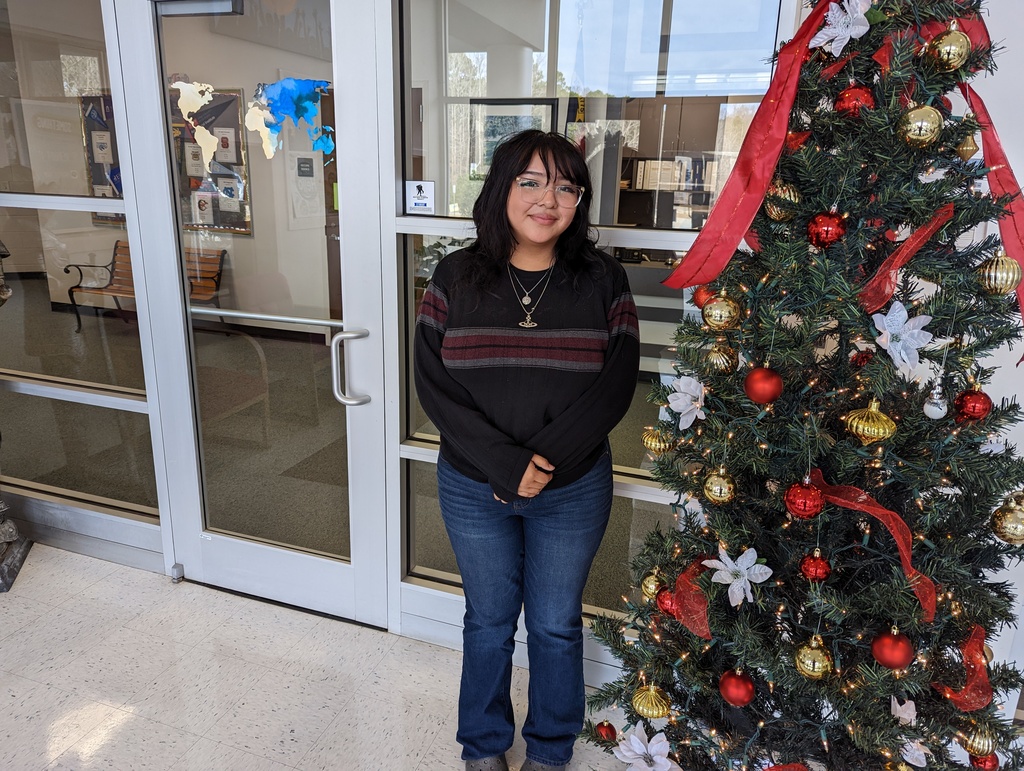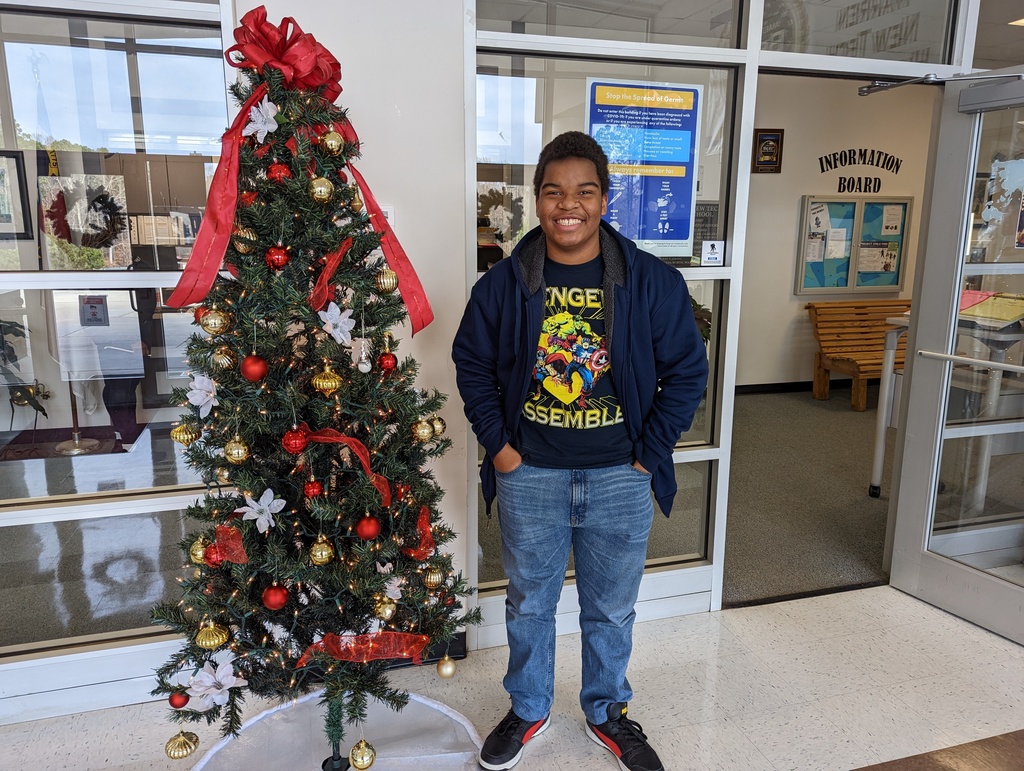 WNTHS Seniors are presenting their Senior Projects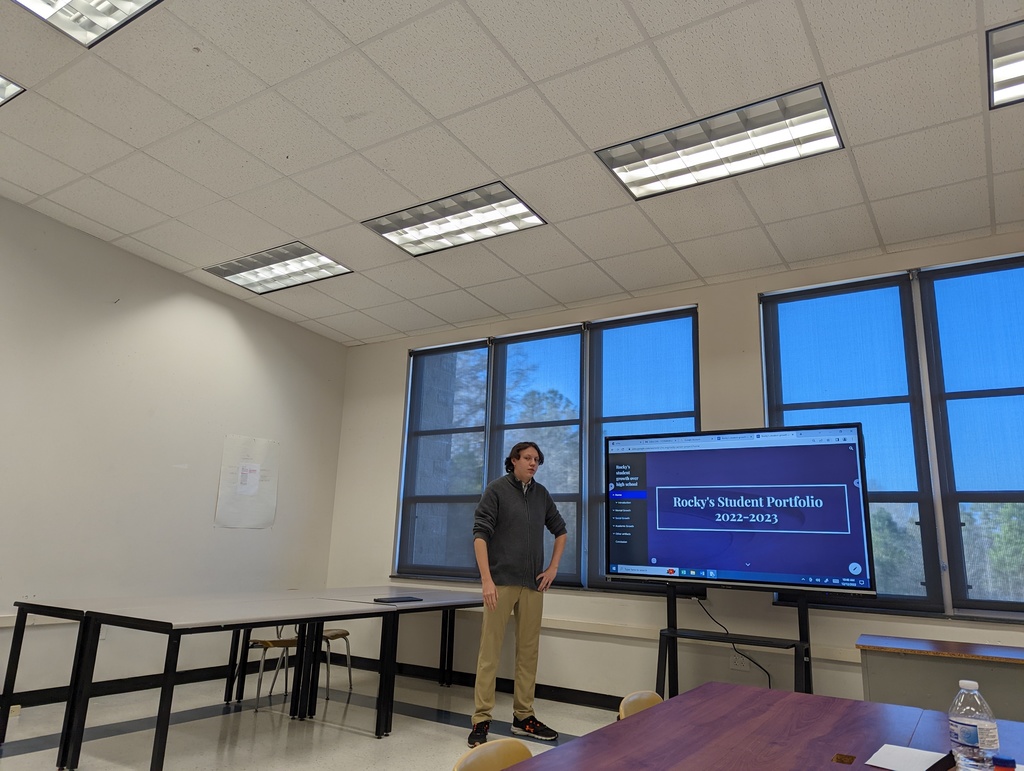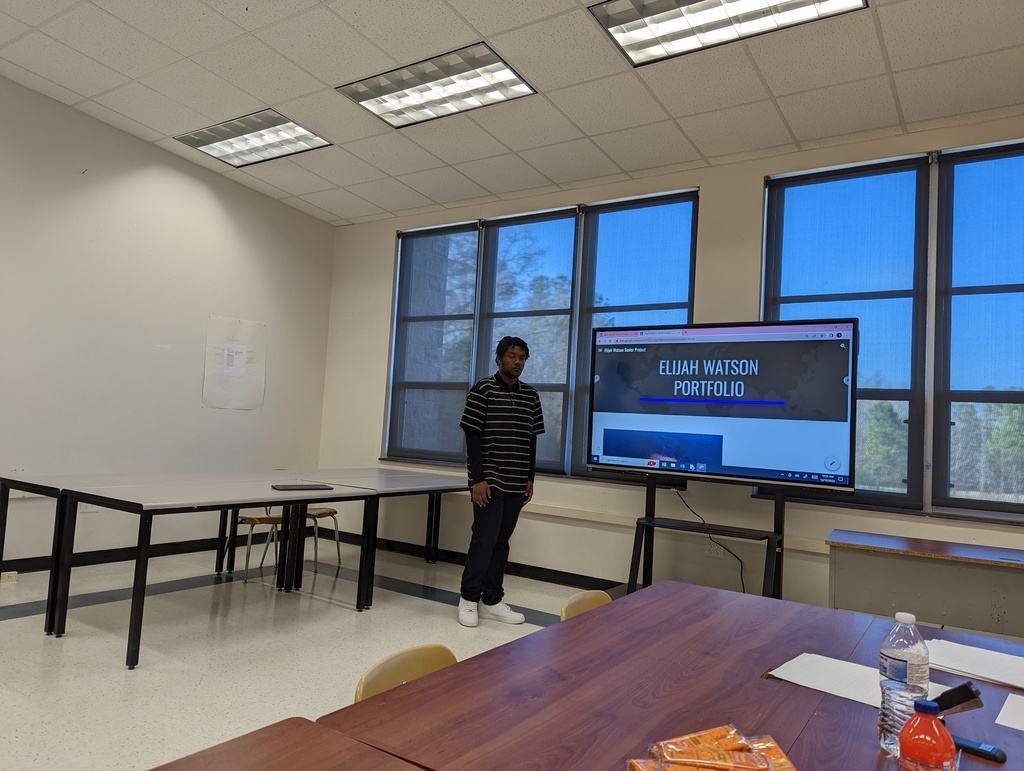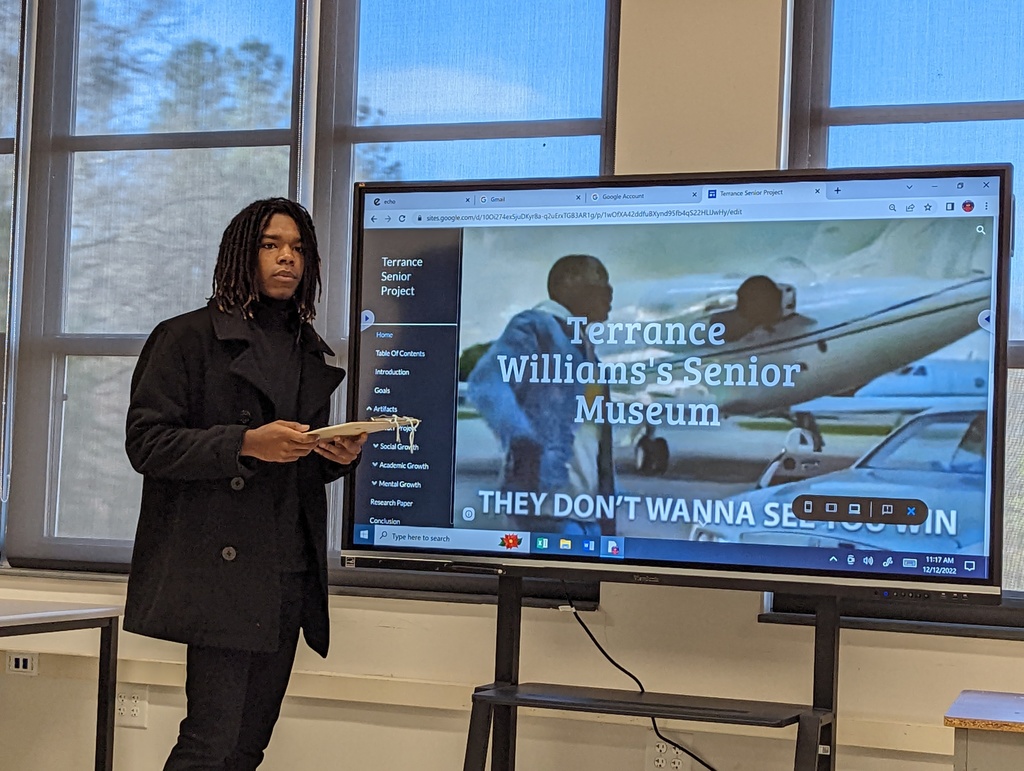 WNTHS Seniors are presenting their Senior Projects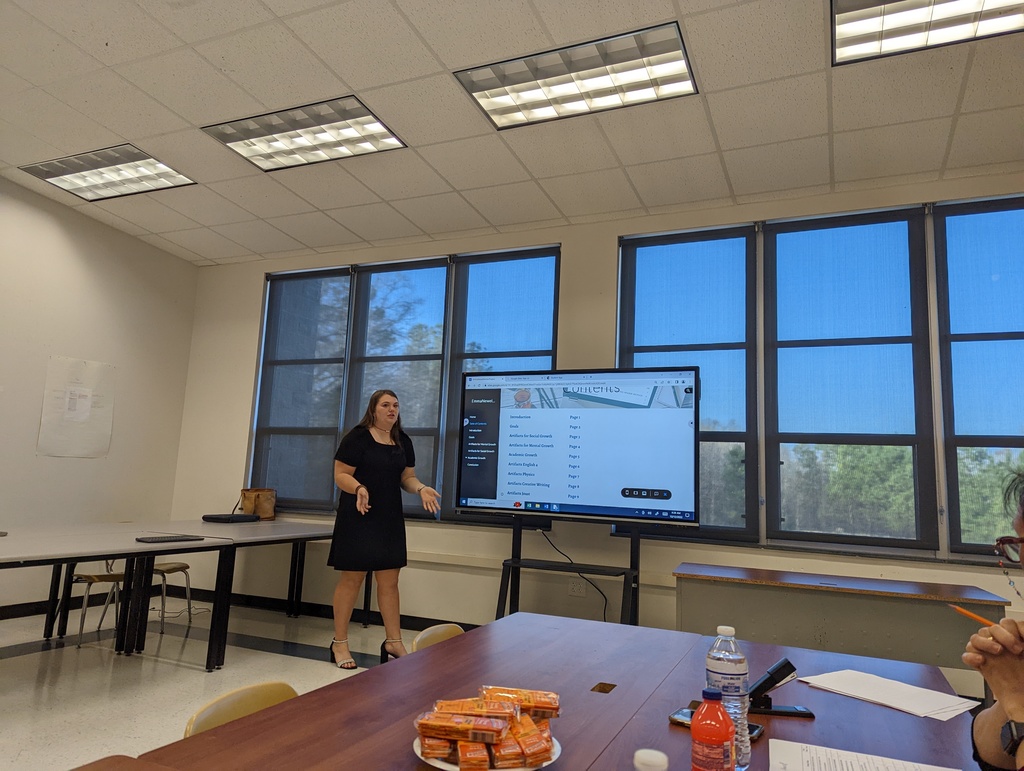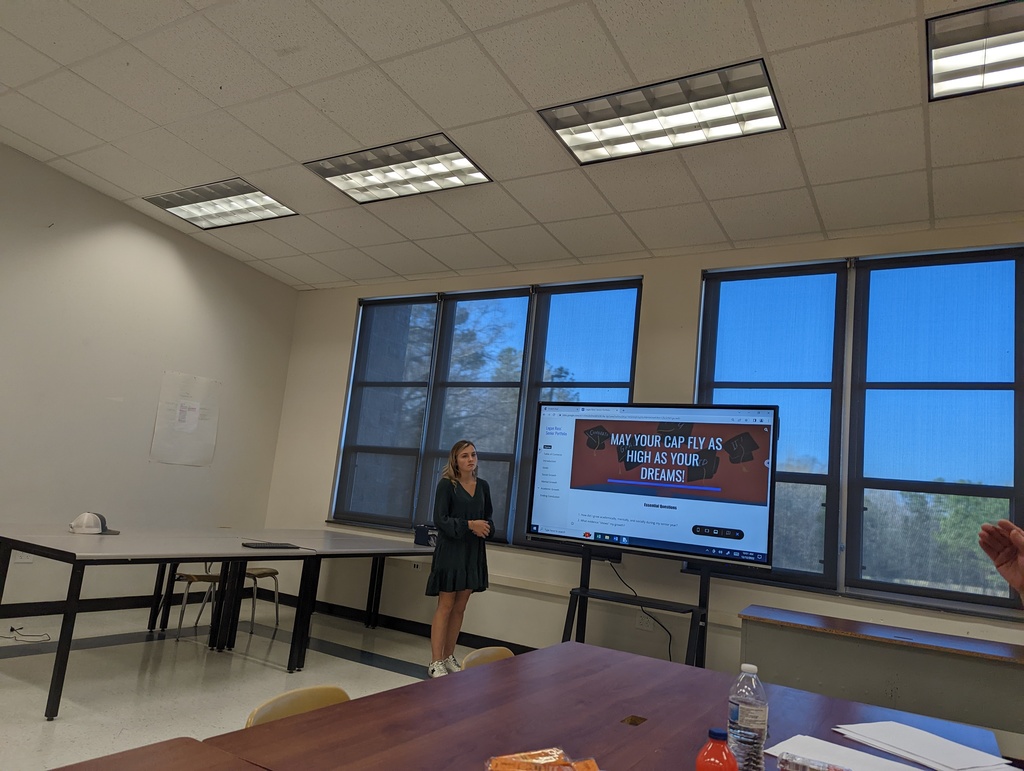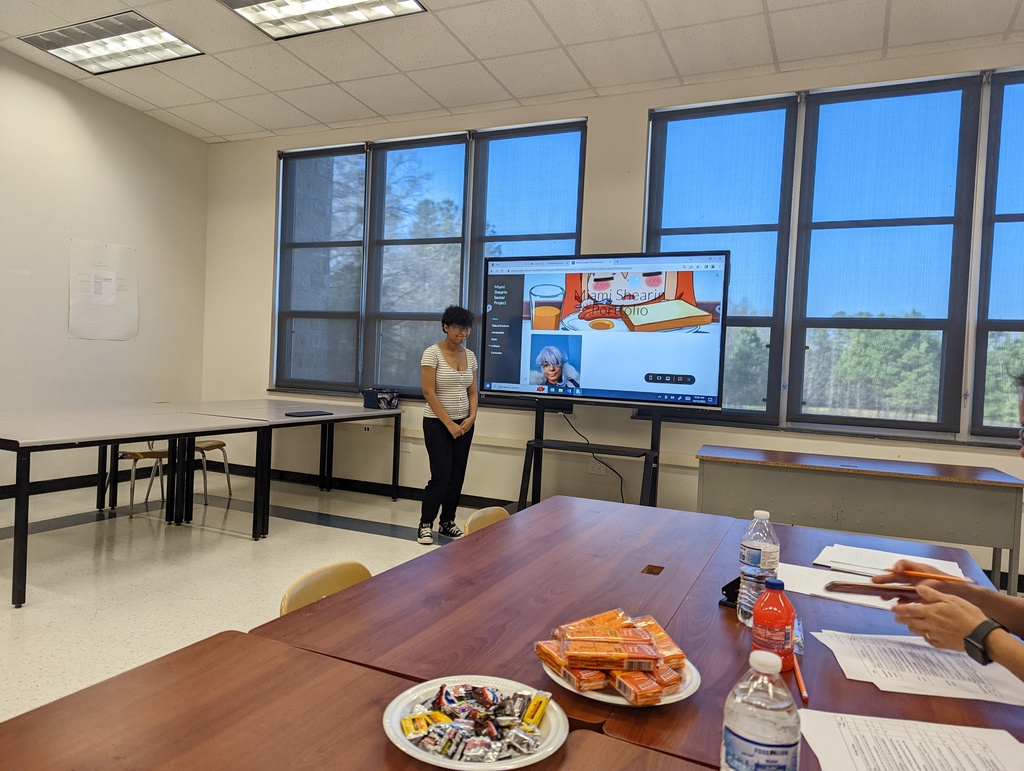 Congratulations to WNTHS 2022 Science Fair Champions!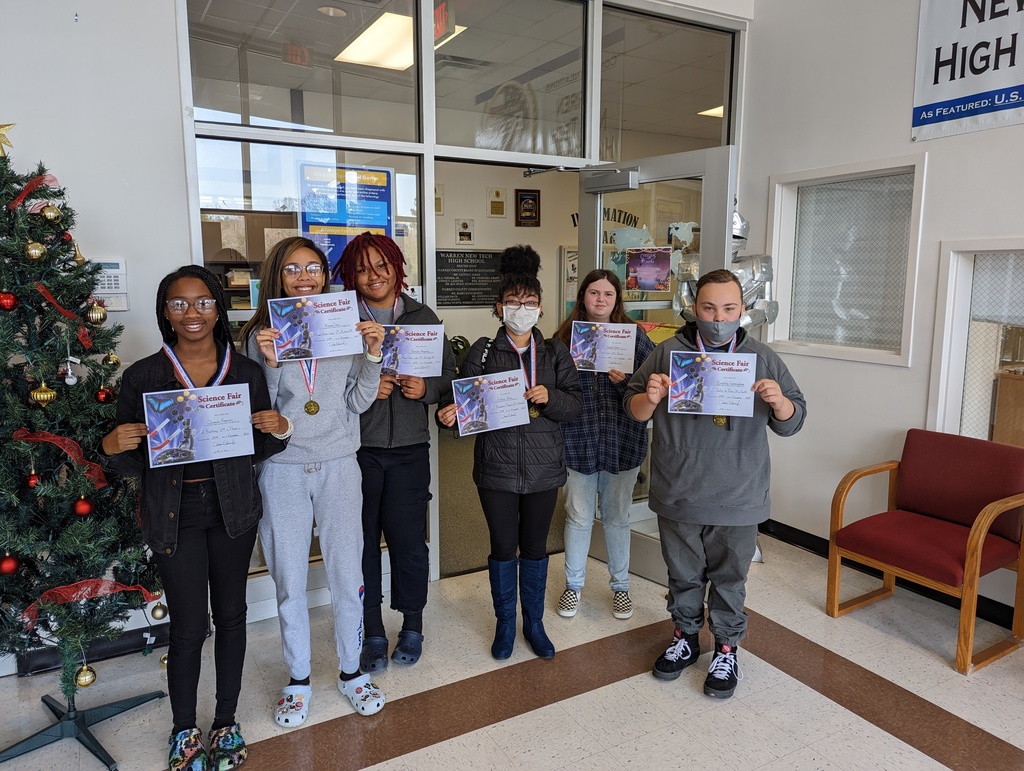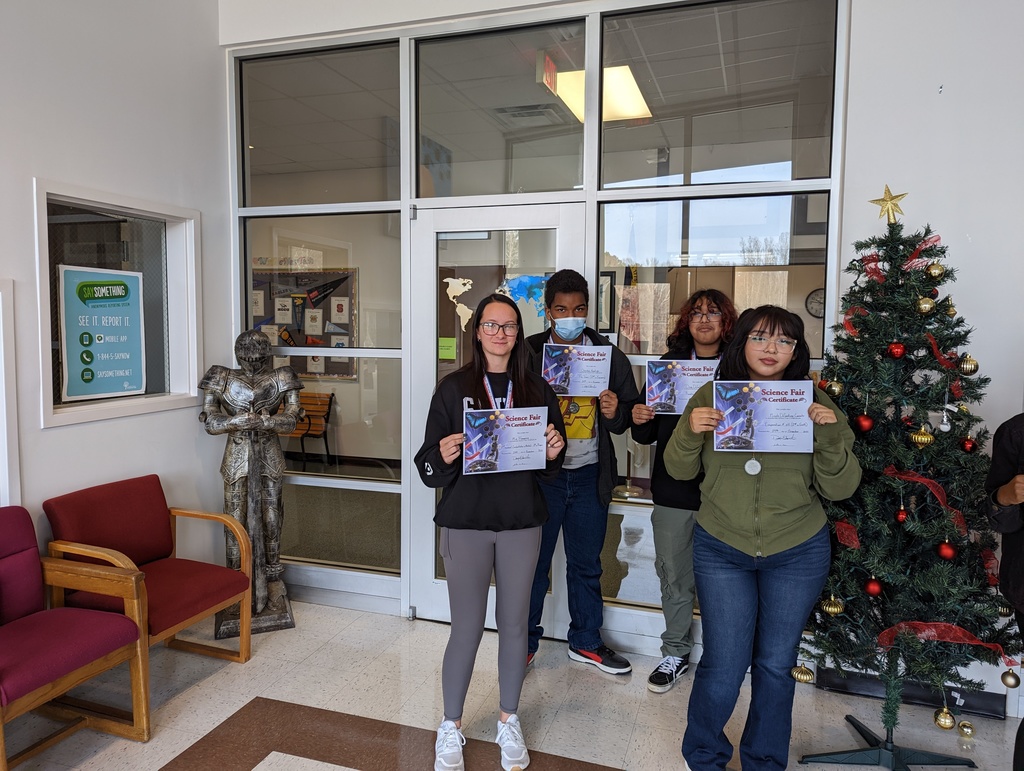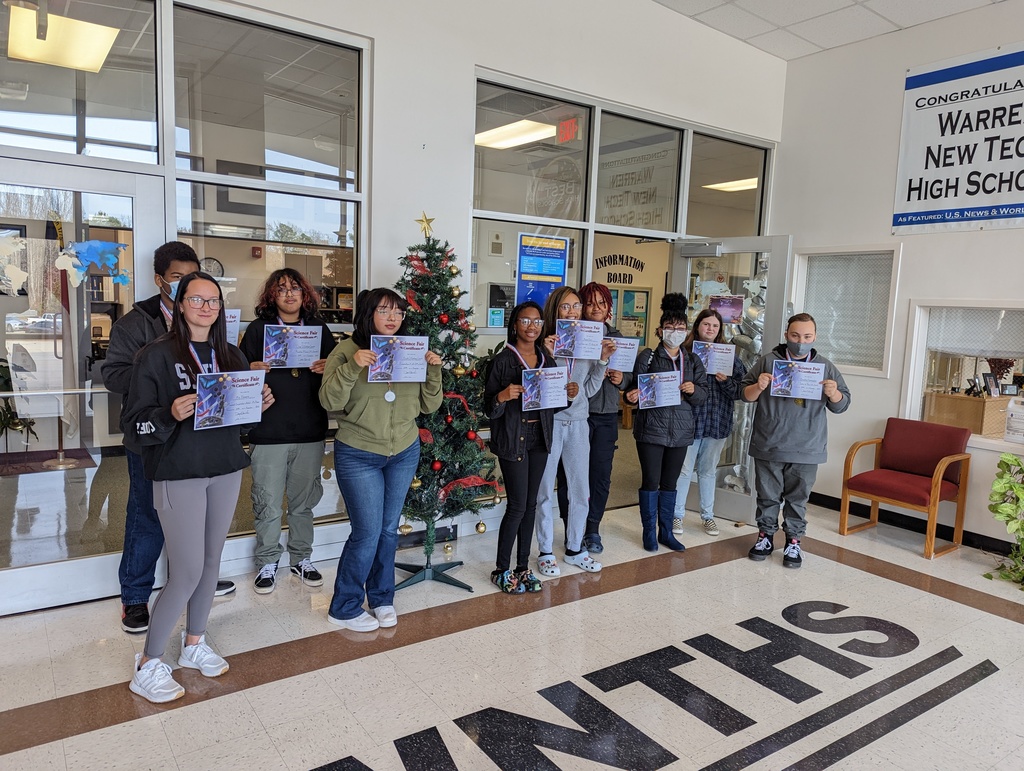 🏀Hoops!🏀 Let's pack the 🦅 nest Friday for our home opener v. KIPP Pride. We'll honor our 🏆1982 State Champions🏆 before the Boys' Varsity game around 7pm. JV tips at 4:30pm, Girls' Varsity around 6pm. Tickets online or at the door:
https://bit.ly/wchsticket
#WarrenEagles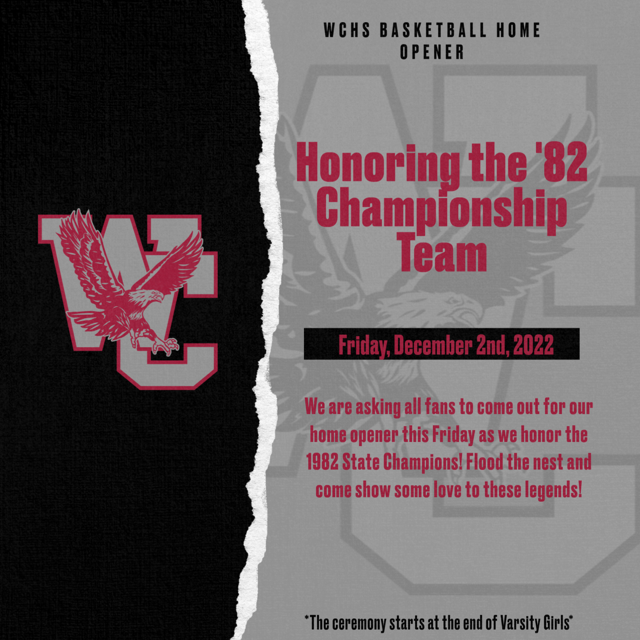 Congratulations to the problem solver for the month of October, Khriz Labra. Mathematician on the rise!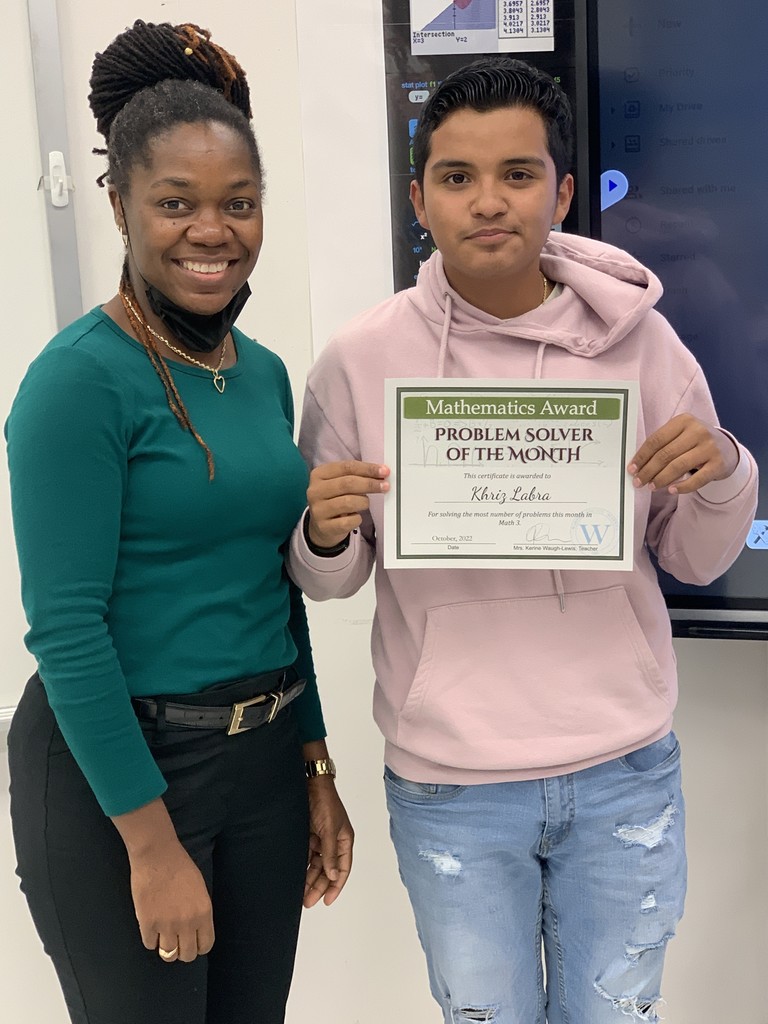 Congratulations to all our students who made the Principal's List and Honor Roll for Term 1.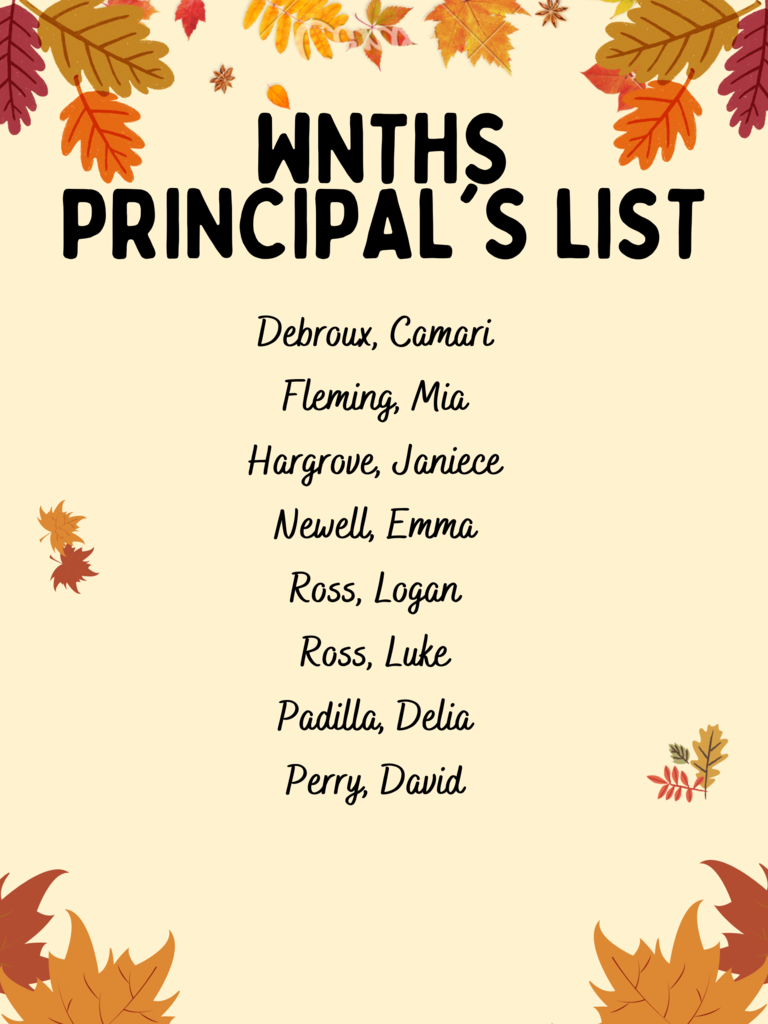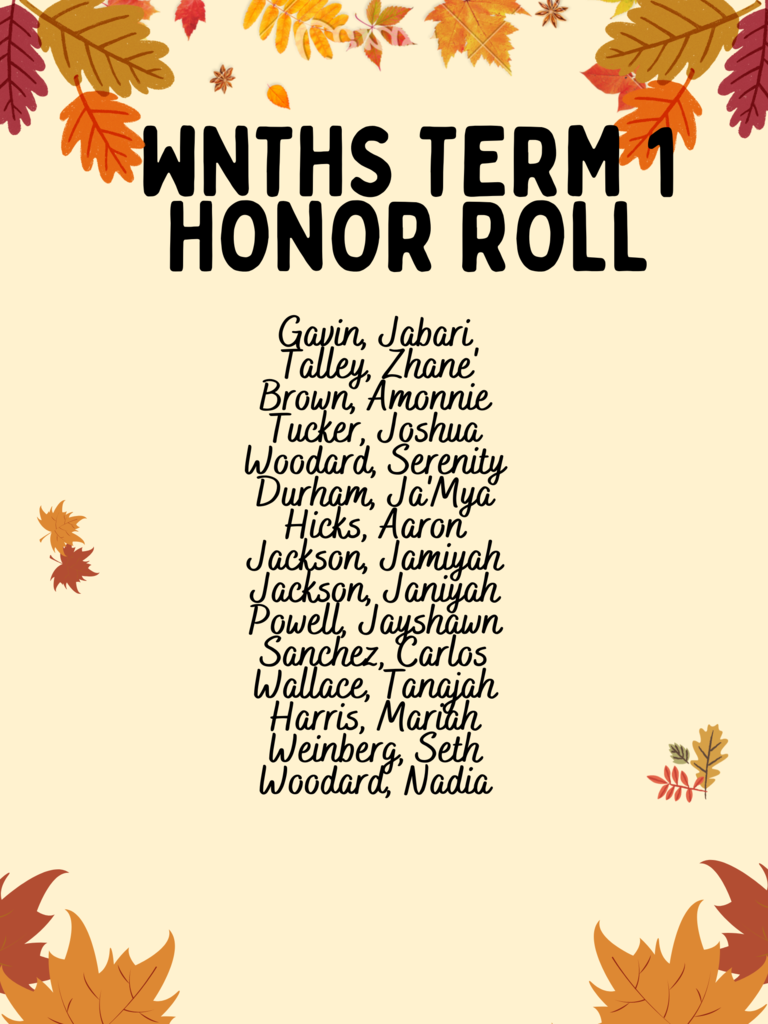 Accepted to WSSU on the spot! Congratulations to Camari Debroux!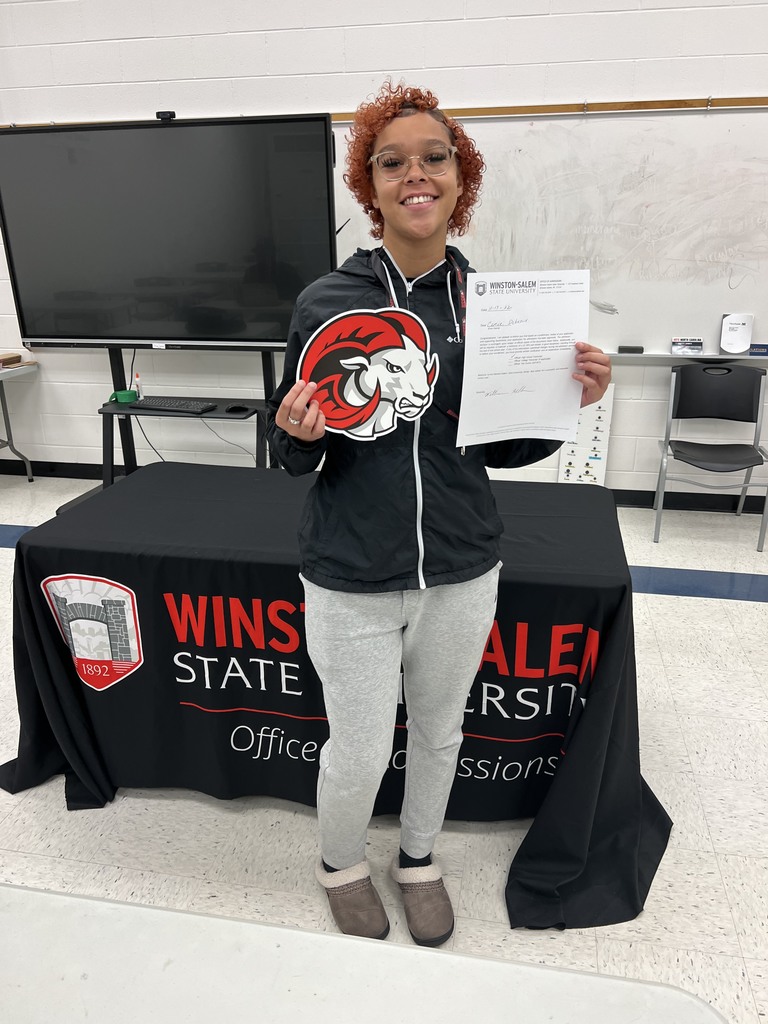 Students are teaching Principal Green how to launch a Catapult.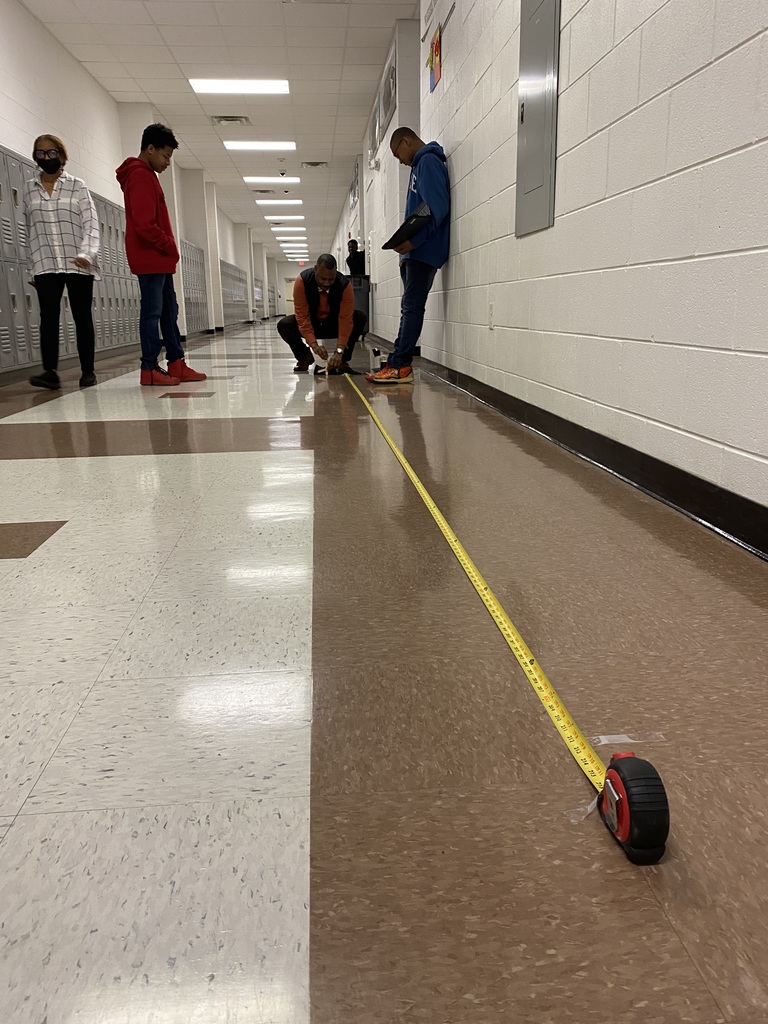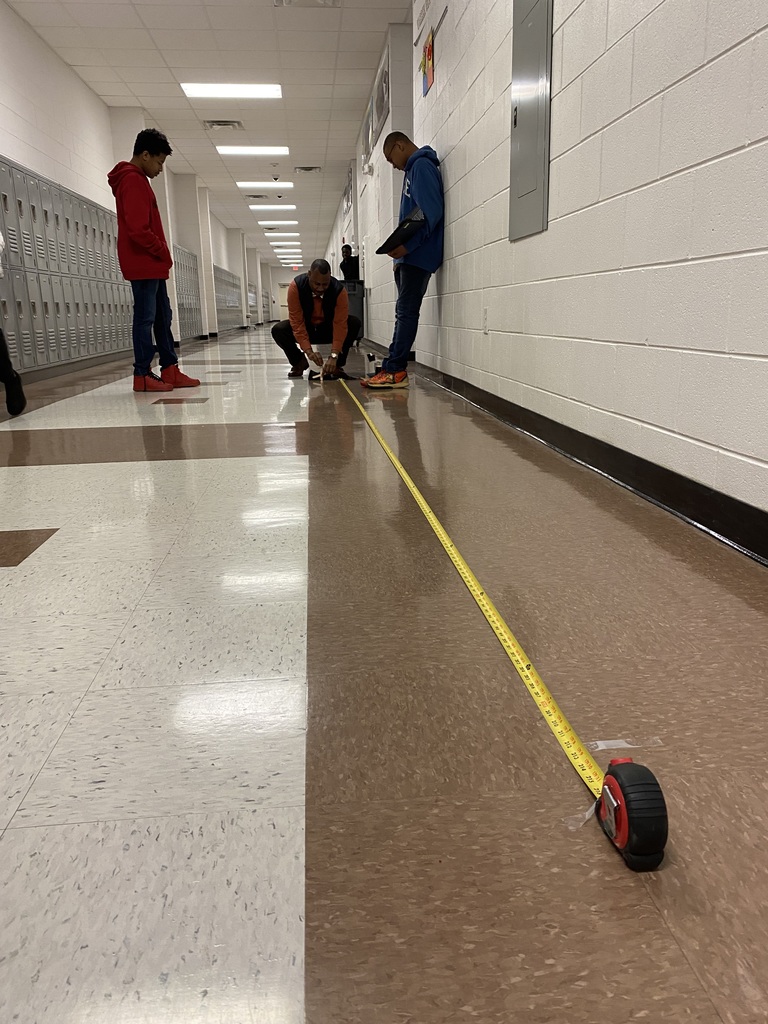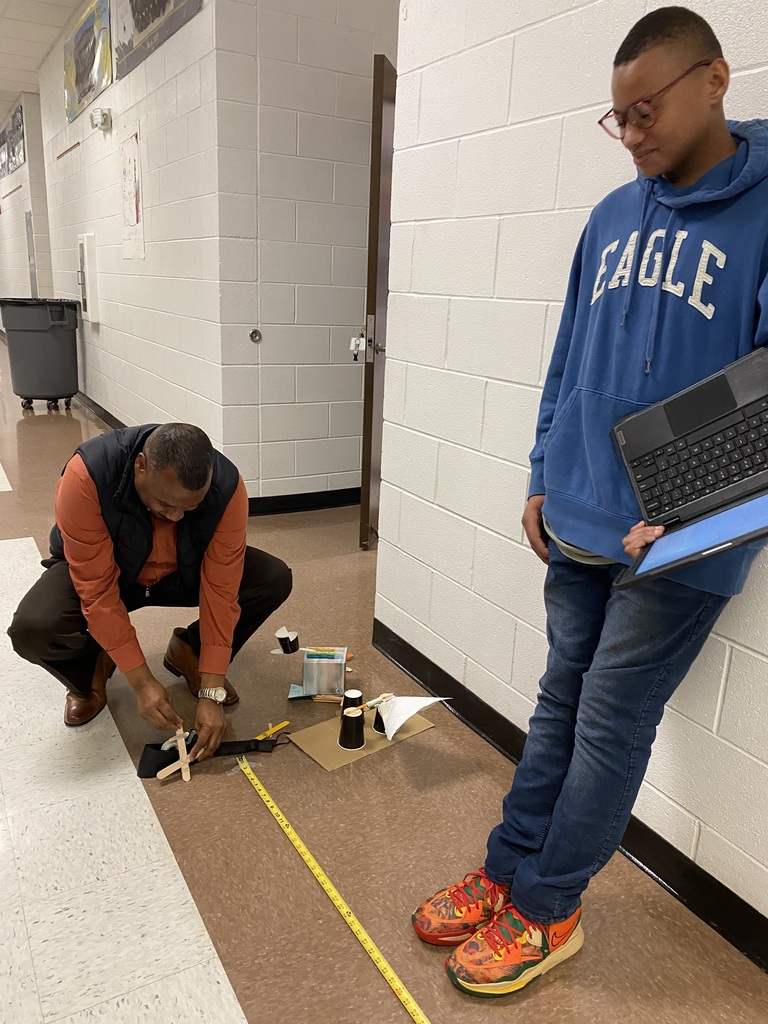 🚨 🏈 🚨State Playoffs Round 2= 🦅 v .🦅 tonight in Goldsboro. We need #WarrenFam to pack the Rosewood High nest. 8pm kickoff. Grab a nap this afternoon and keep the energy up tonight. Our 12th man always helps bring the W to dub-c. #EaglePride #WarrenSwagger #WarrenProud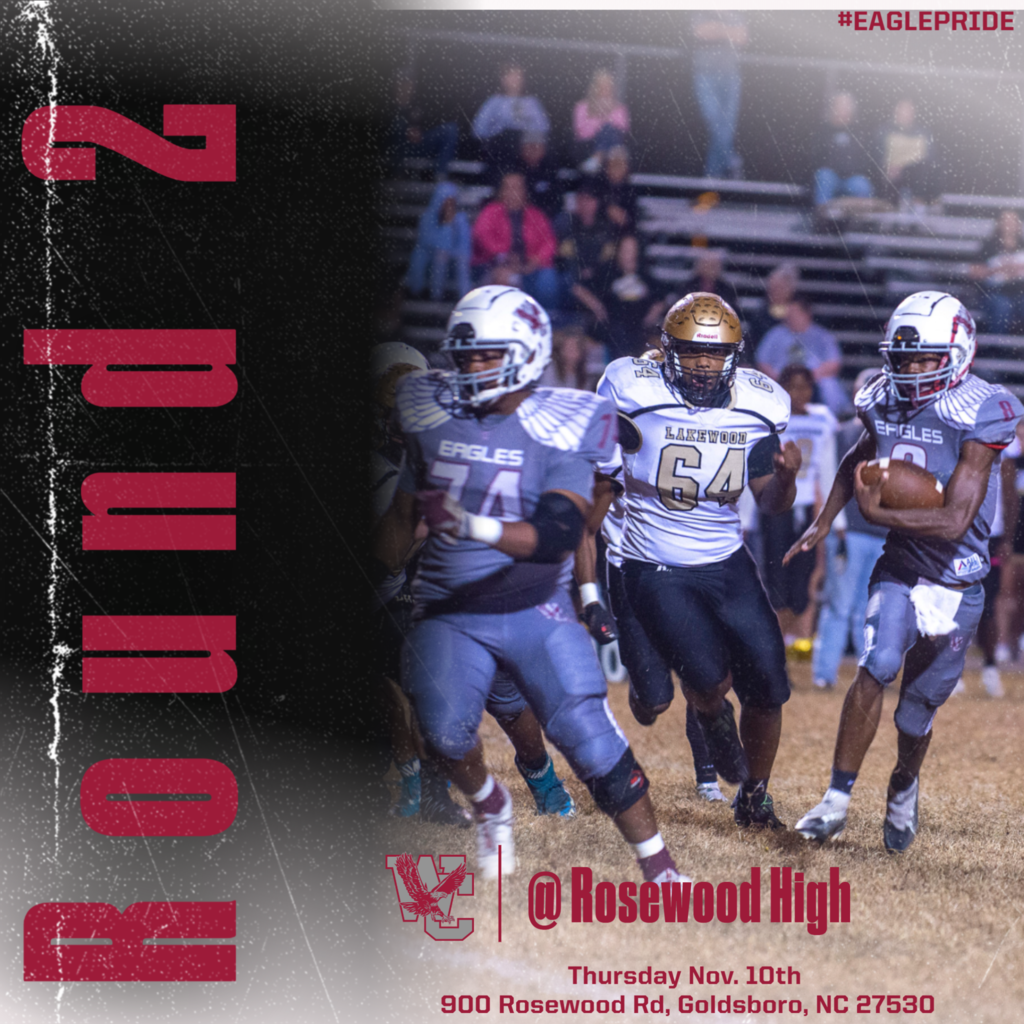 🚨🦅 Let's pack the nest for tomorrow's 🏈 playoff game! It's the first time we've had a home playoff game in more than a decade, so let's show the Leopards our #WarrenSwagger and #EaglePride! Doors open at 6. Get your tickets now:
https://bit.ly/wchsticket
. 🦅 🏈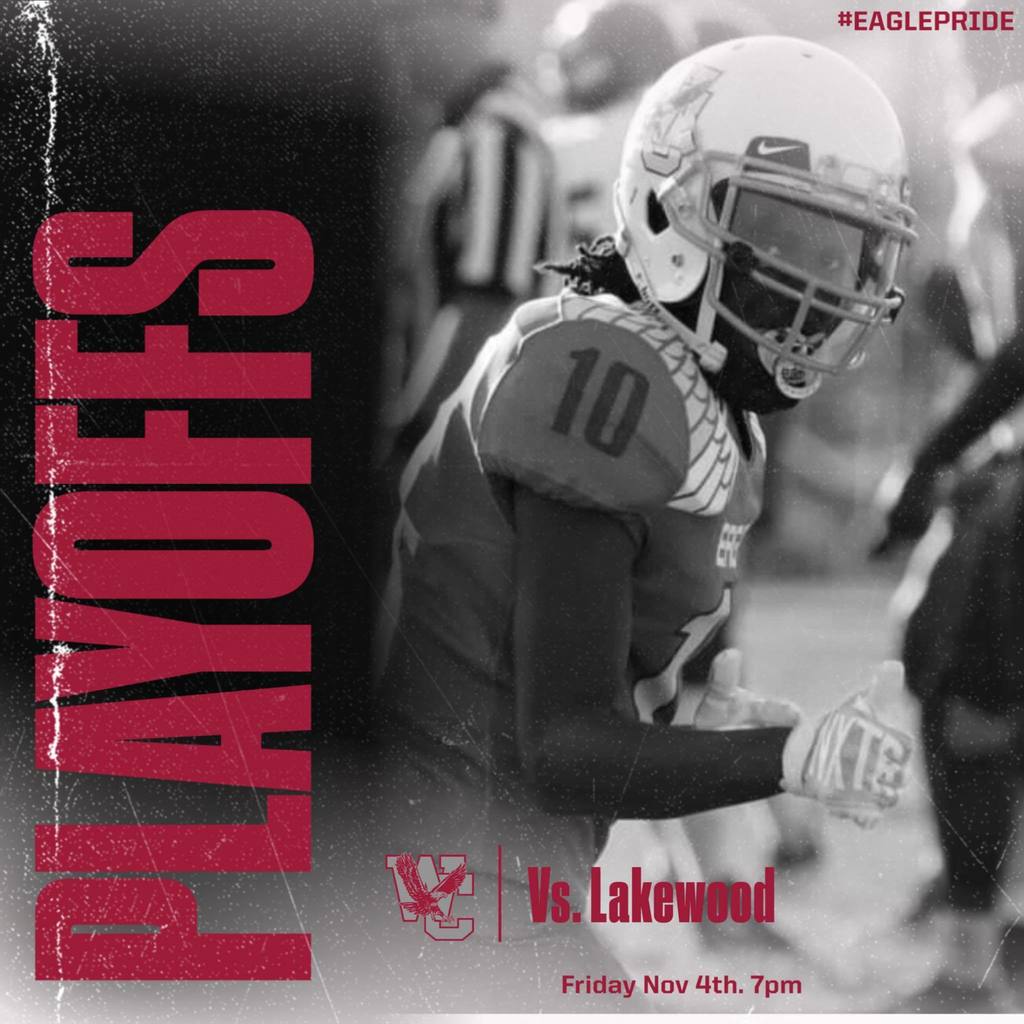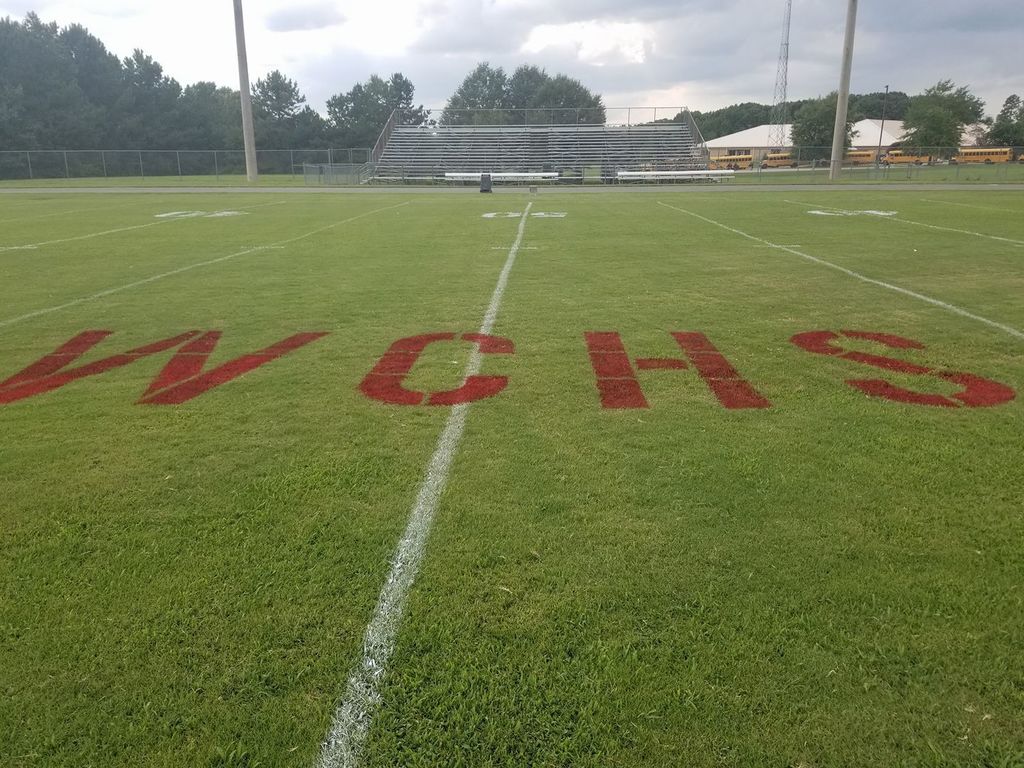 The NC Department of Public Instruction recognized WECHS Principal Shena Judkins and WNTHS Principal John Green for being in the top 50th percentile of principals across the state. Congratulations to these awesome administrators! #WarrenProud #WarrenSwagger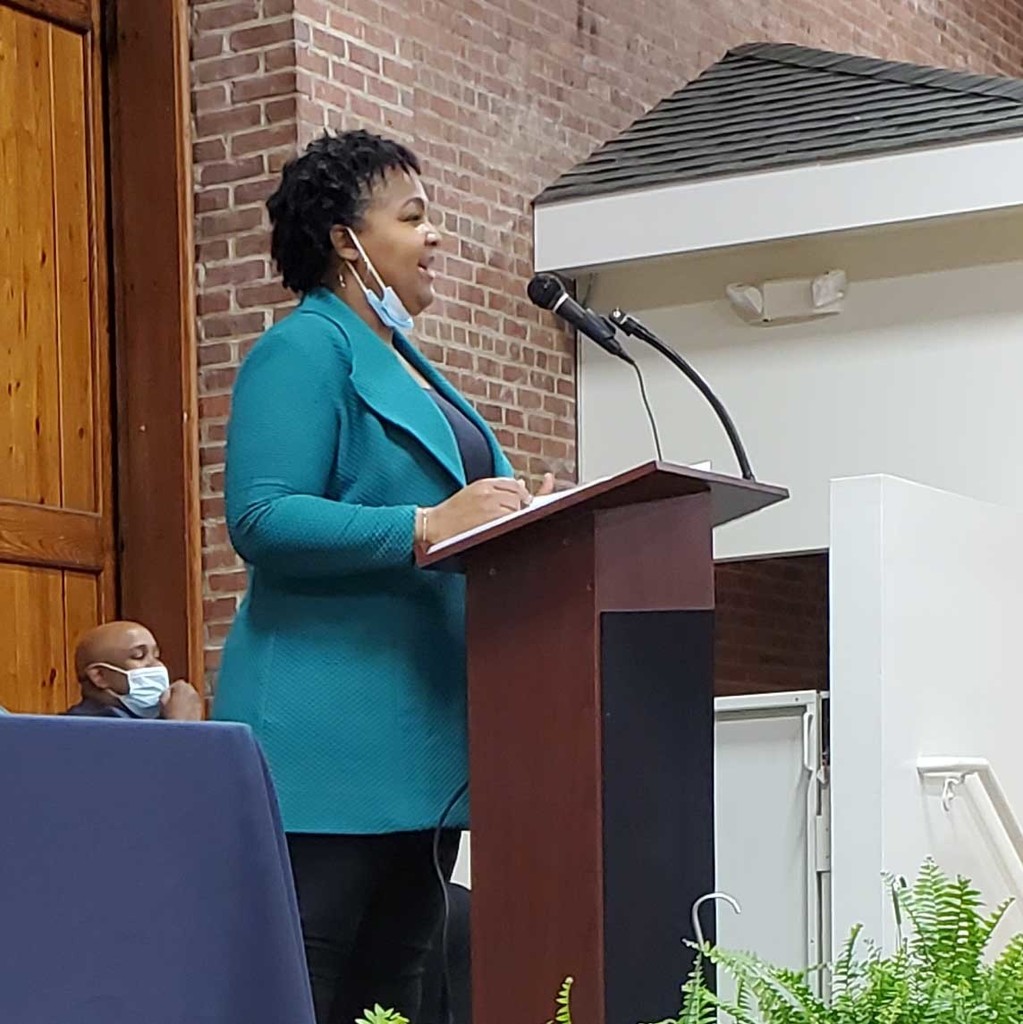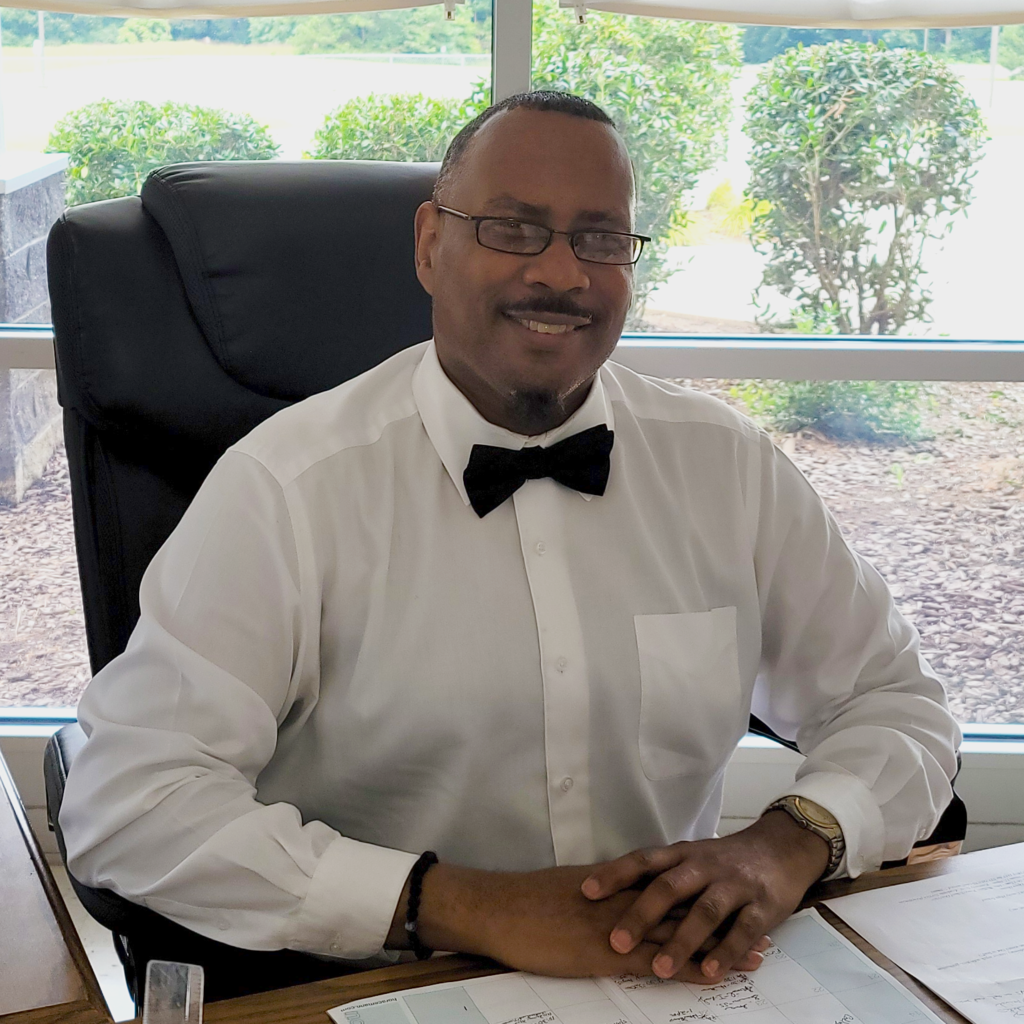 Warren New Tech High School's Homecoming King and Queen, 2022. Terrance Williams and Zhane' Talley.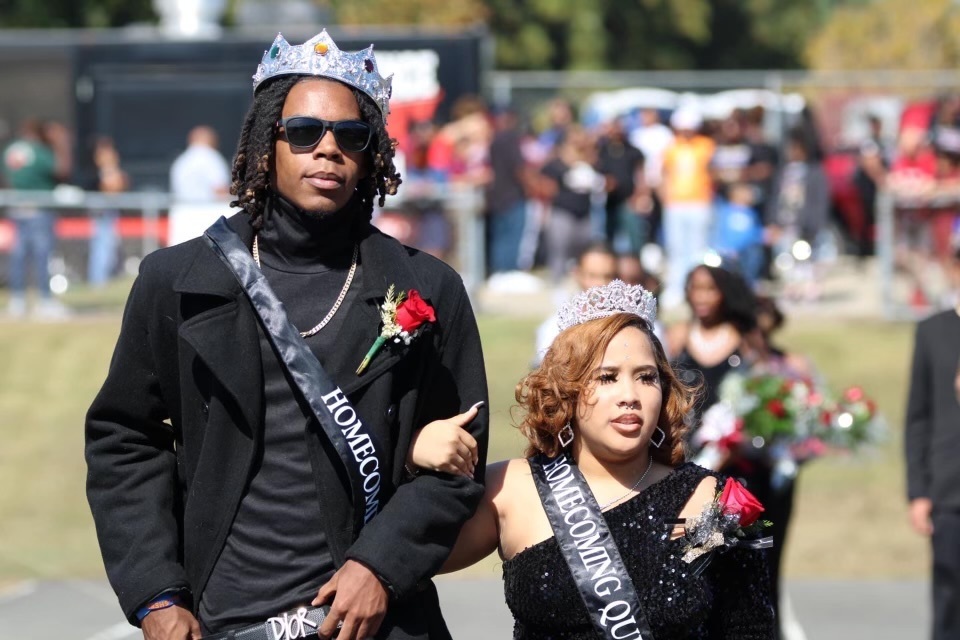 Reminder: Join us Thursday from 6-7:30 at Warren County High School for a Town Hall meeting. Hear from Superintendent Sutton and tell us what you think about the district's plans for the future. We hope to see you there!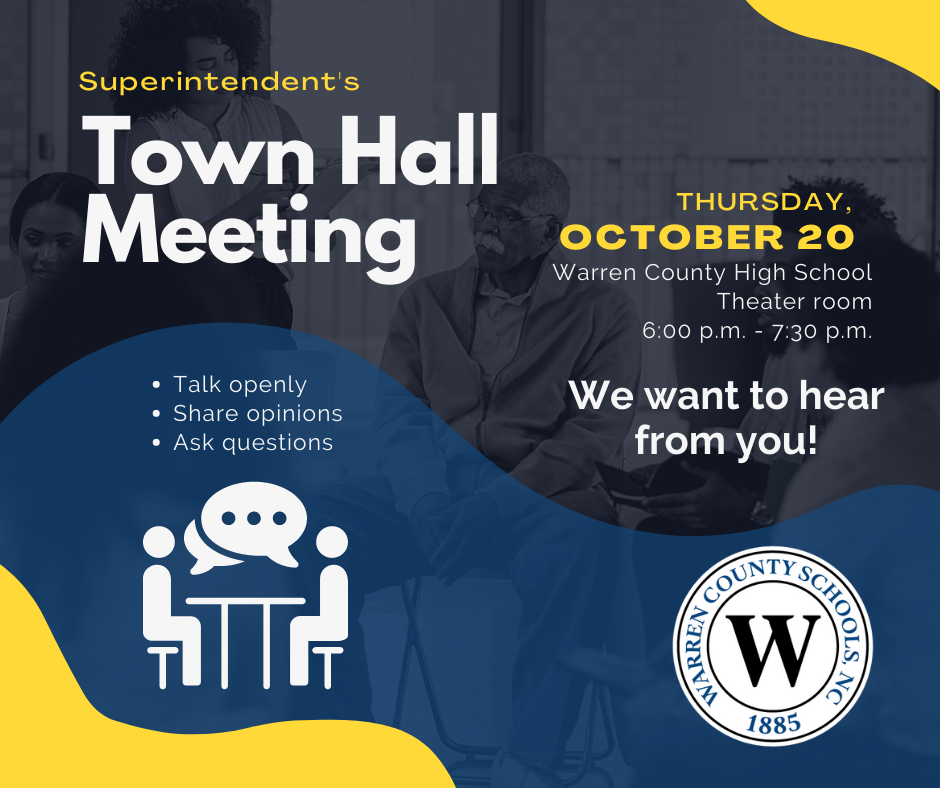 Five students from WNTHS received acceptance letters and were offered scholarships during The Infinite Scholars Program held on the campus of North Carolina Central University on Friday, October 7, 2022.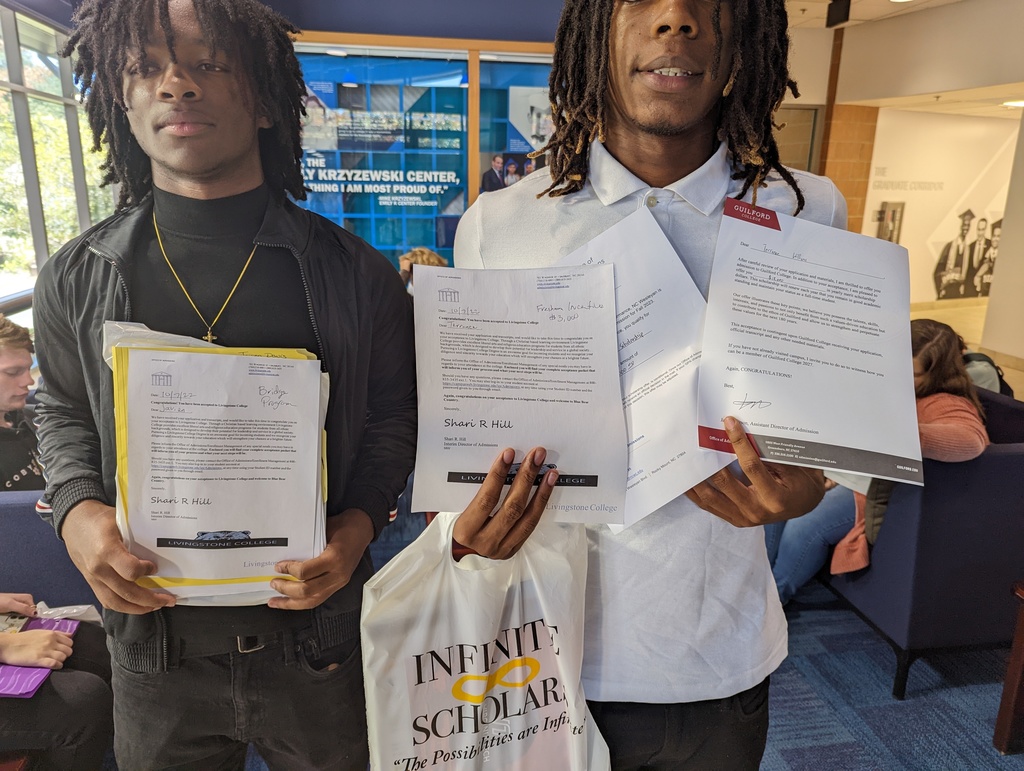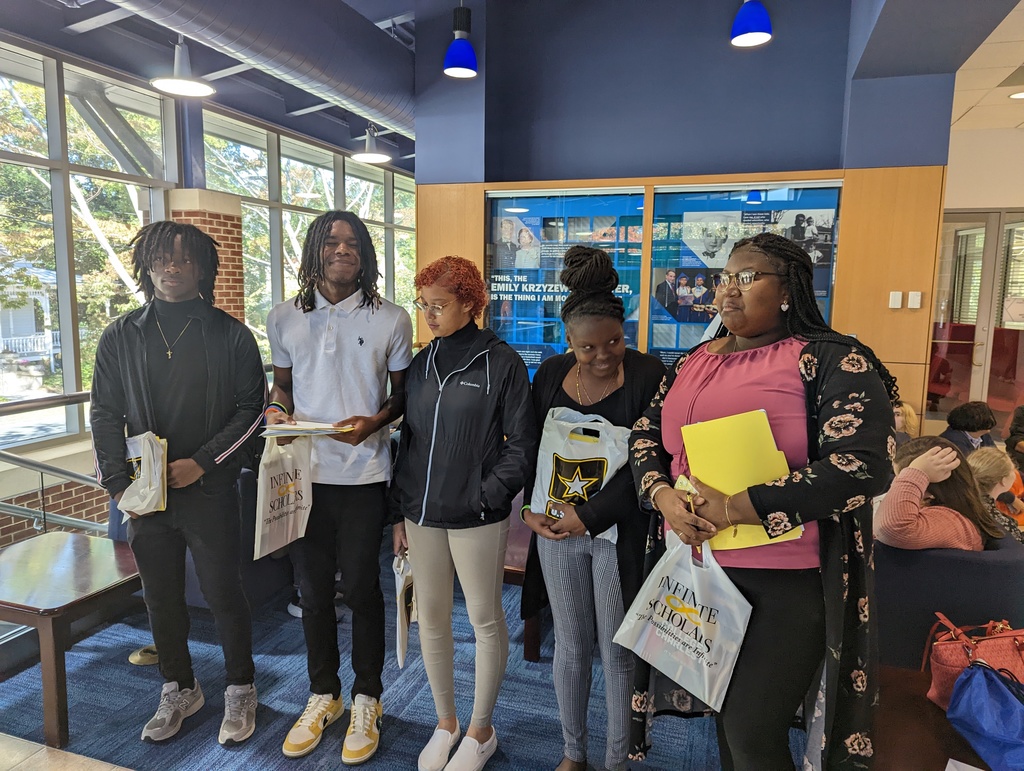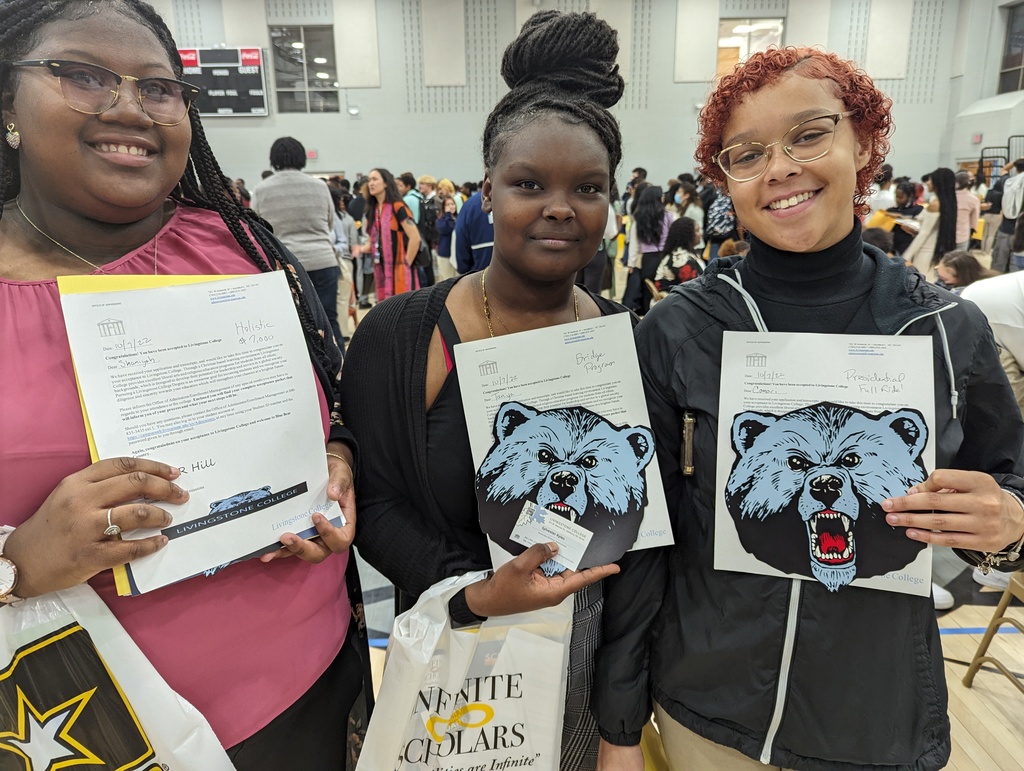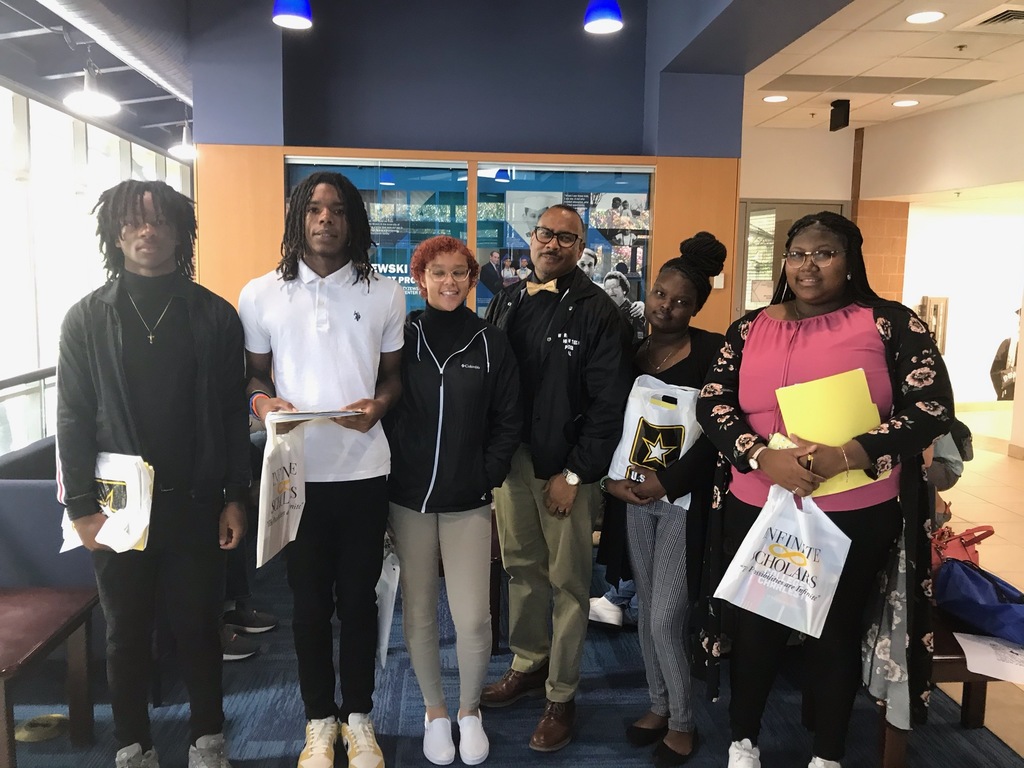 Problem Solver of the month, Tanajah Wallace, with her Mathematics teacher, Mrs. Waugh-Lewis.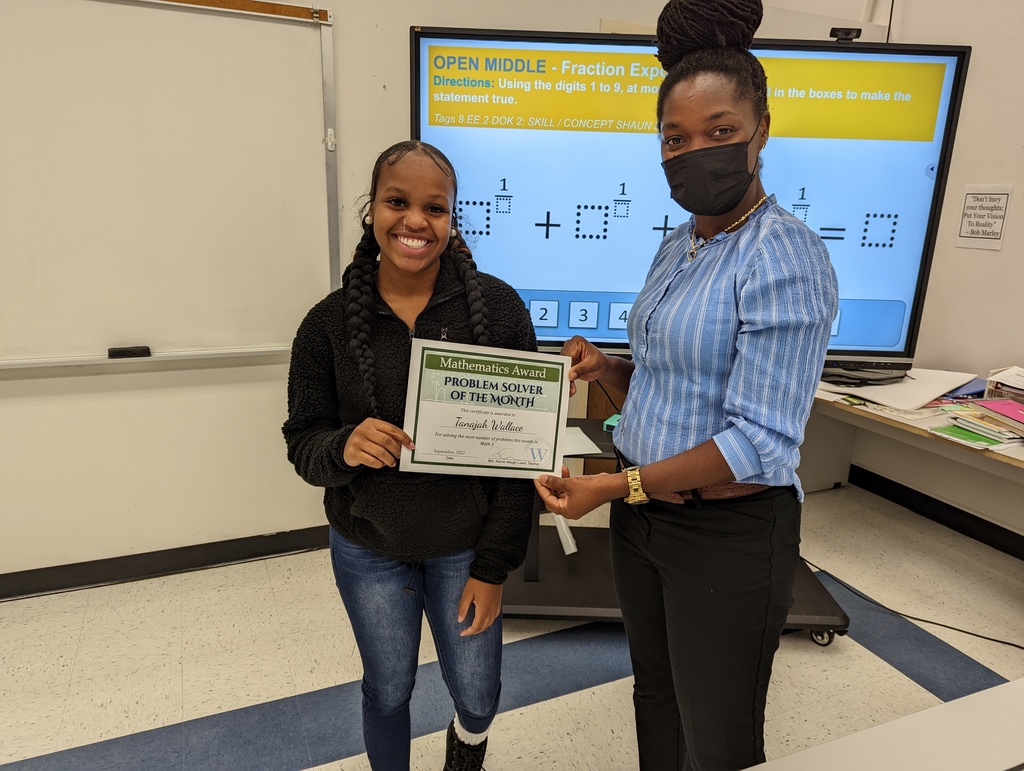 🦅 🏈 🥁 Are you planning to attend our 40th Anniversary Homecoming Game 2pm Saturday at WCHS? Get your digital game tickets on your phone before you go!
https://bit.ly/wchsticket
. See ya' at the nest. GO EAGLES! 🦅 🏈 🥁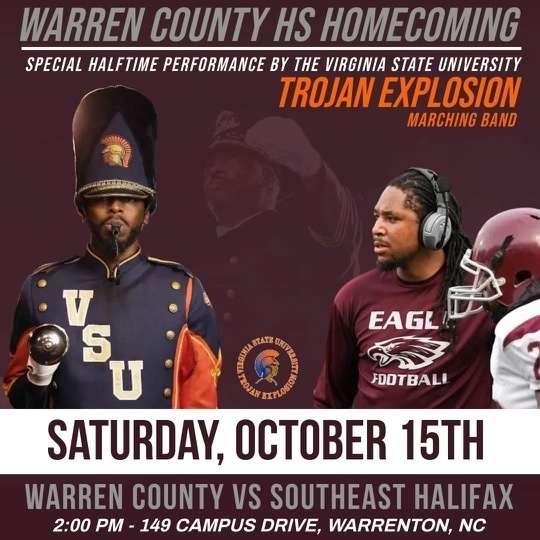 Aerospace-Based STEM Program
(Vance-Granville Community College)
Interested in a new, aerospace-based STEM program for students grades 8-12? Vance-Granville Community College is hosting an event October 15, 2022 from 9-10 AM at the VGCC Main Campus in building 7, room 7109. Parents are welcome!
Learn more about the program by reaching out to James Brown, Jr. at 252-738-3520 or brownj@vgcc.edu.