🚨 NO SCHOOL FOR STUDENTS TUESDAY 🚨 January 24, 2023 is a teacher workday for all schools except Warren Early College. WECHS will operate on a normal schedule. Traditional students, come back Wednesday to start the second half of our school year strong! #WarrenProud #WarrenFam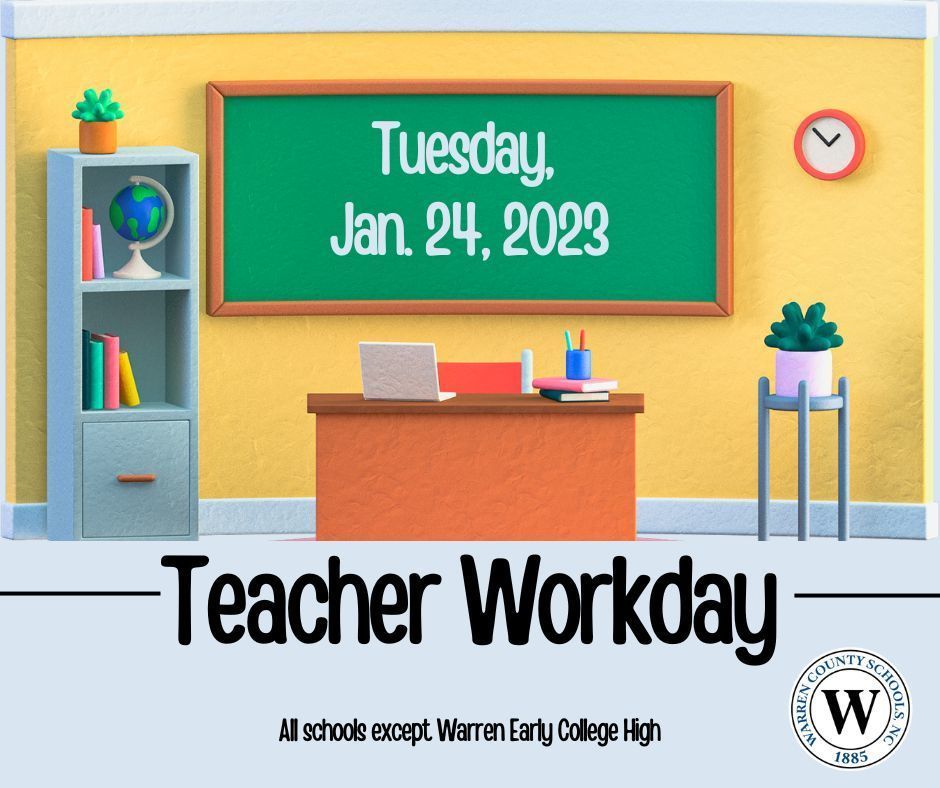 🎵🎭🥁🎨🎤🎵All County Arts Night - Friday, March 24 at Warren County High School. Come see our students shine as they show off their performing and visual arts skills! We'll provide more details closer to the event. #WarrenProud #WarrenSwagger #WarrenFam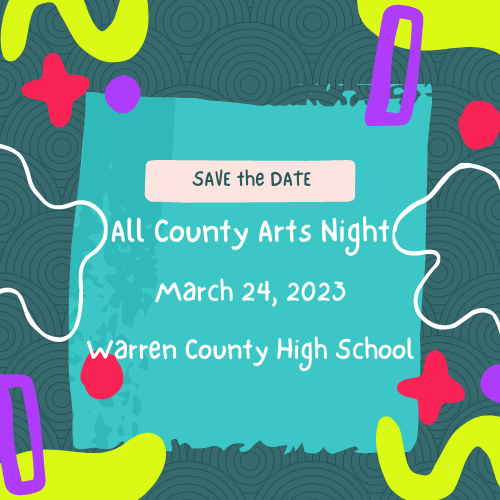 🚨 🏈 🚨State Playoffs Round 2= 🦅 v .🦅 tonight in Goldsboro. We need #WarrenFam to pack the Rosewood High nest. 8pm kickoff. Grab a nap this afternoon and keep the energy up tonight. Our 12th man always helps bring the W to dub-c. #EaglePride #WarrenSwagger #WarrenProud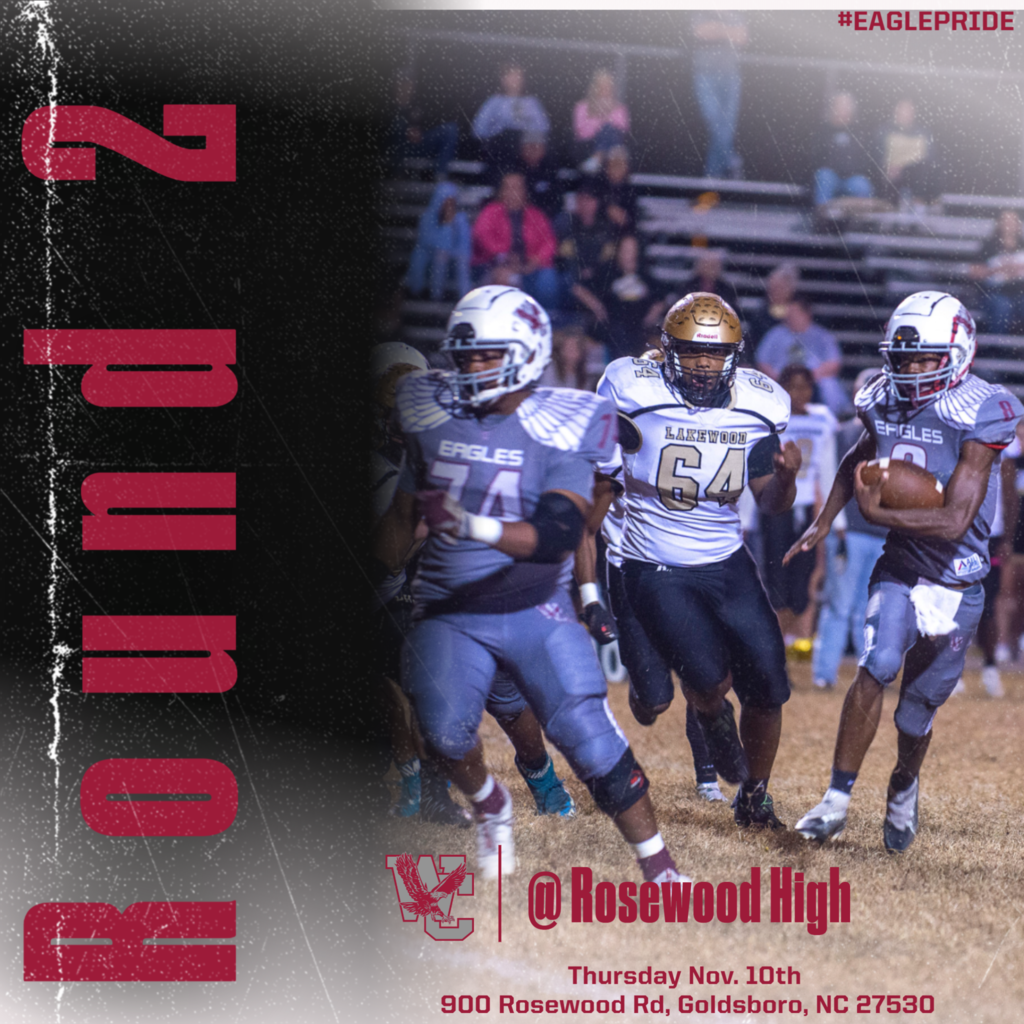 🚨🦅 Let's pack the nest for tomorrow's 🏈 playoff game! It's the first time we've had a home playoff game in more than a decade, so let's show the Leopards our #WarrenSwagger and #EaglePride! Doors open at 6. Get your tickets now:
https://bit.ly/wchsticket
. 🦅 🏈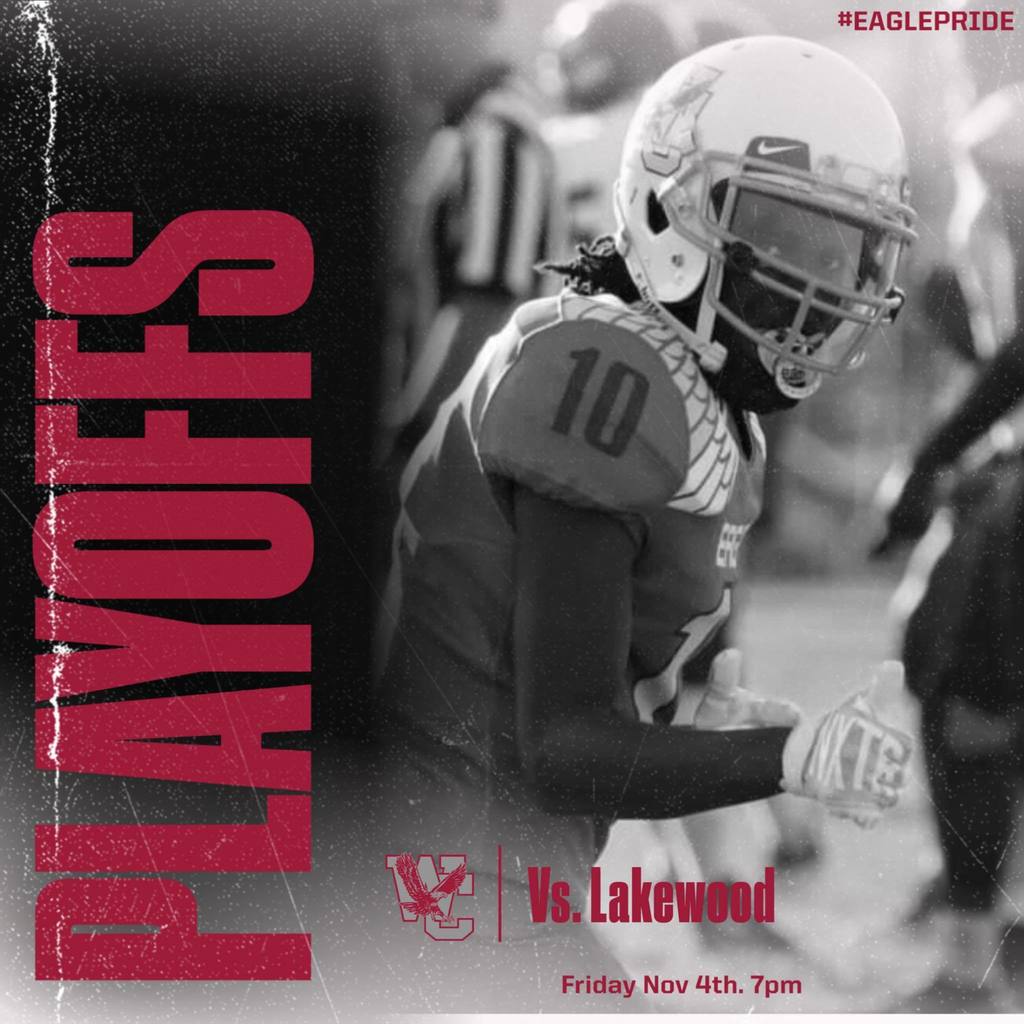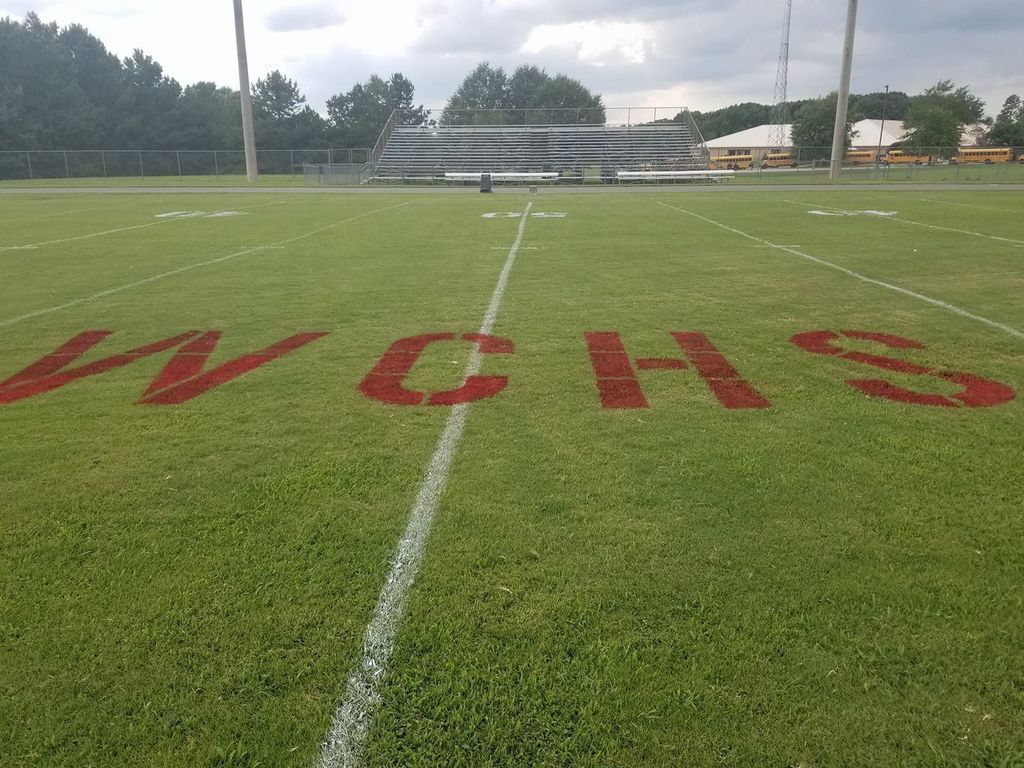 Reminder: Join us Thursday from 6-7:30 at Warren County High School for a Town Hall meeting. Hear from Superintendent Sutton and tell us what you think about the district's plans for the future. We hope to see you there!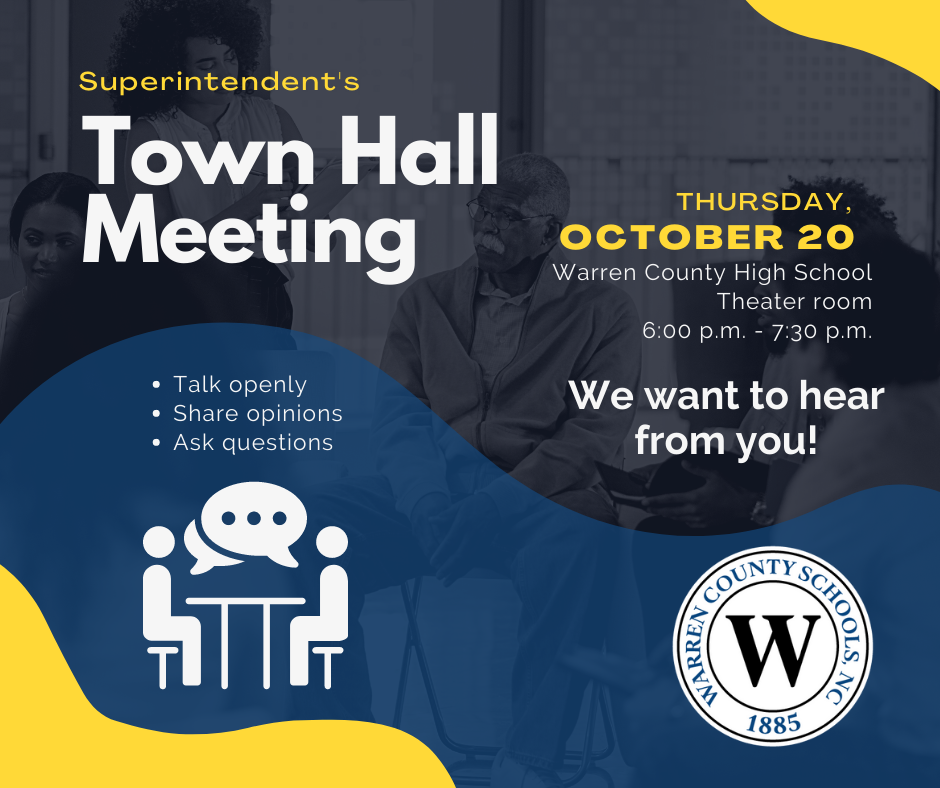 🦅 🏈 🥁 Are you planning to attend our 40th Anniversary Homecoming Game 2pm Saturday at WCHS? Get your digital game tickets on your phone before you go!
https://bit.ly/wchsticket
. See ya' at the nest. GO EAGLES! 🦅 🏈 🥁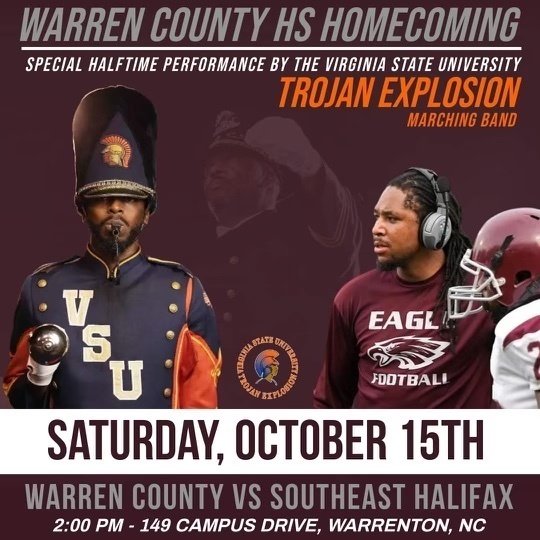 Youth Basketball League
(Warren County Parks and Recreation)
The youth basketball league is coming up soon for ages 6-17! Registration is from October 3rd -November 3rd.
Learn more about participating in or volunteering for the league at https://www.warrencountync.com/345/Parks-Recreation.

Today we honor Indigenous Peoples' Day. Local living history: The name Haliwa-Saponi is derived from Halifax and Warren counties, which are the ancestral homelands of the Saponi People dating back to the early 18th Century. The Tribe consists of more than 4,060 Citizens.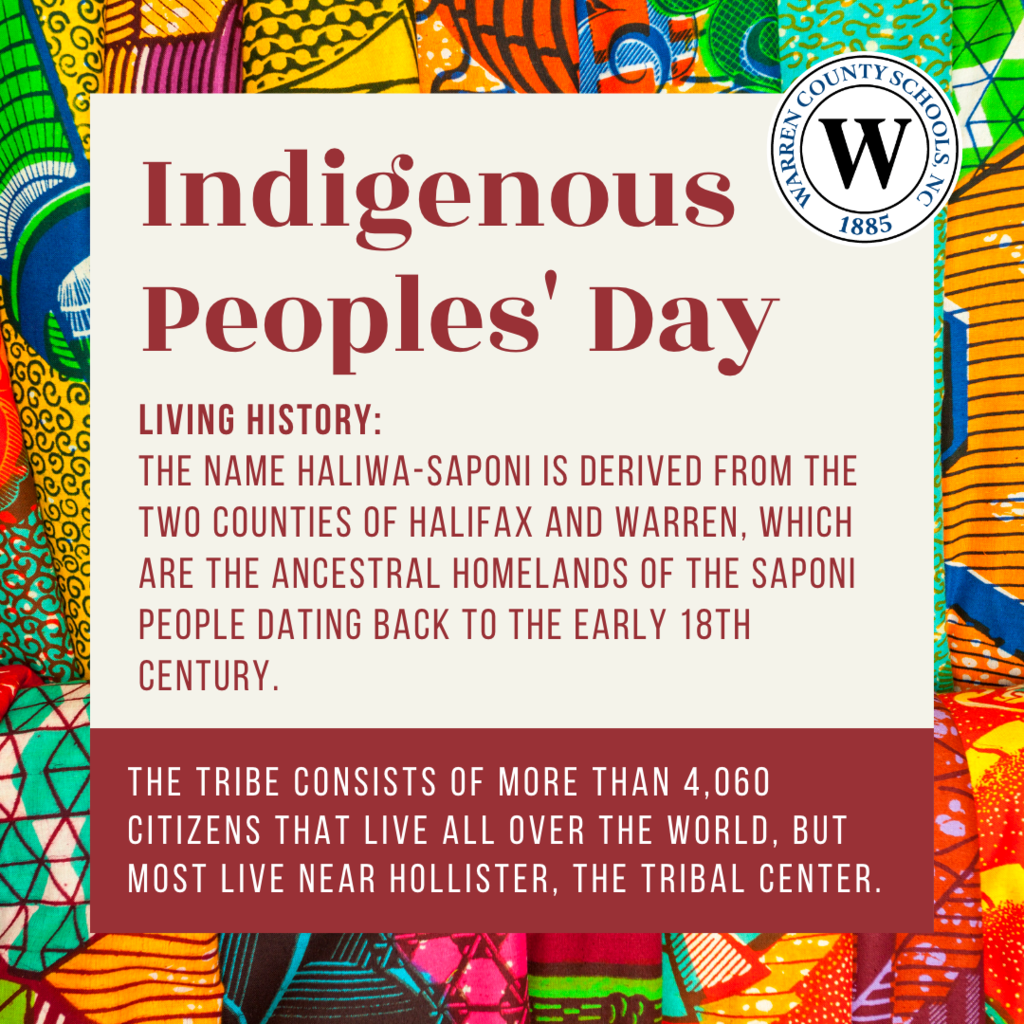 Parent's Night Out: October 28 from 5:30 – 10:30 p.m.
(Warren County Parks and Recreation)
Looking for something fun for your kids to do while you have a night out? Youth ages 5-12 will enjoy organized games, crafts, movie, and more at the Senior Center. Pizza and drinks will be provided. Space is limited, so register now! (Registration deadline is October 14)
Details and registration: warrencountync.com/345/Parks-Recreation.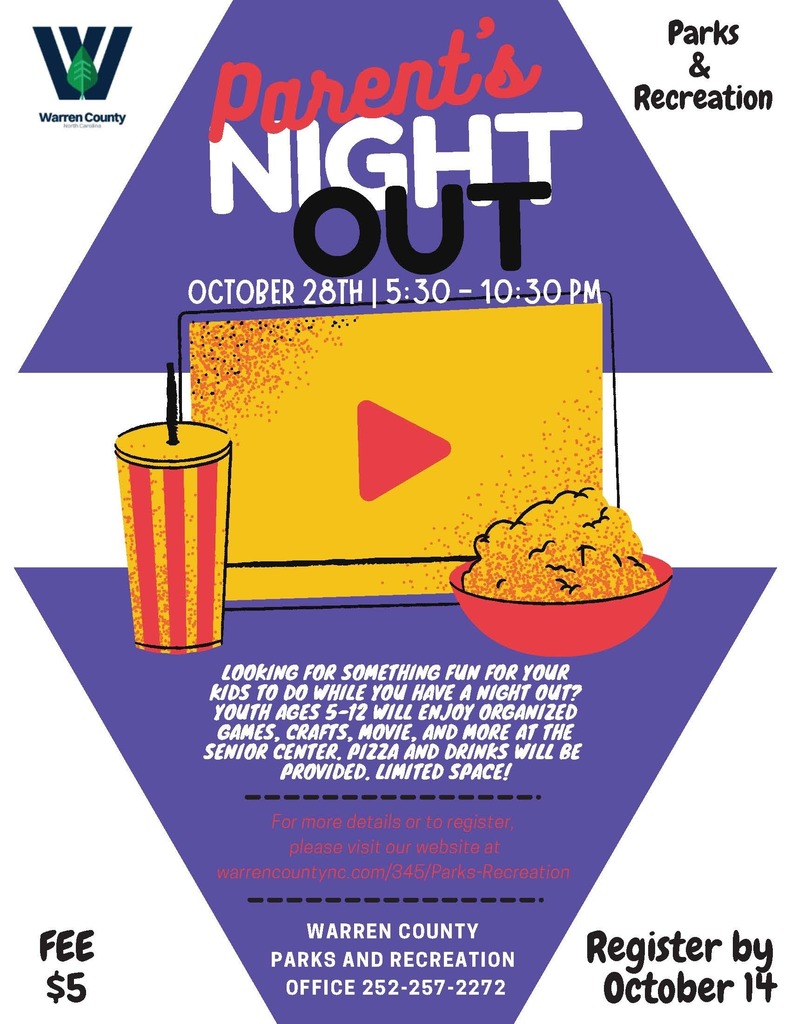 Northside's Title I Parent Meeting will be held tonight, Monday, September 26, 2022 from 6p-7p in the school's gymnasium.
Northside's Book Fair will be held on Oct 3-7 in the school's library.
Come out and support!!!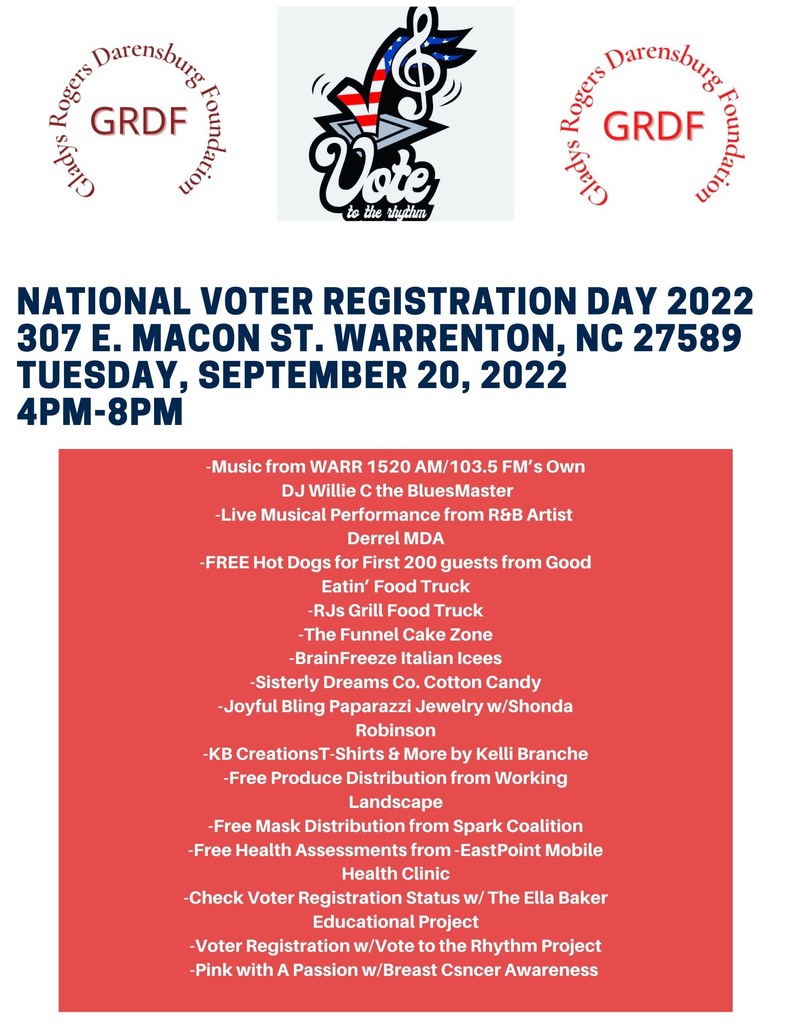 Our Candy Man Fundraiser will begin. Students will take home booklets and order forms. Please support our students.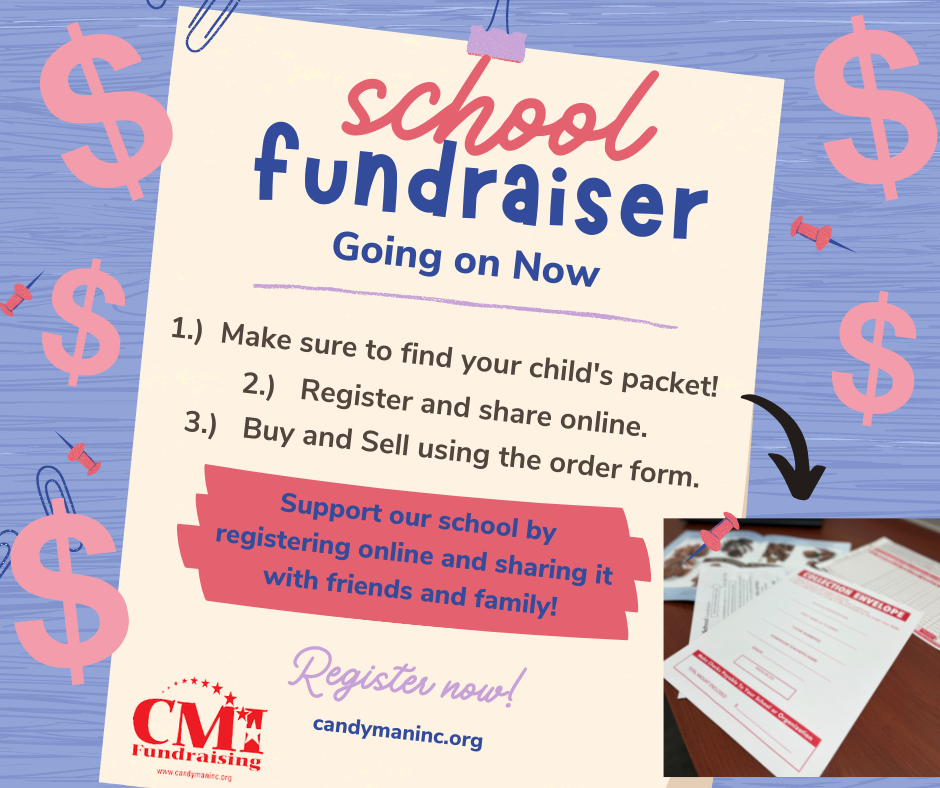 We always enjoy seeing arts in action in our schools! We celebrated #ArtsInEducation this week and every week. MBES 1st graders drew Eagles. #WarrenSwagger #WarrenProud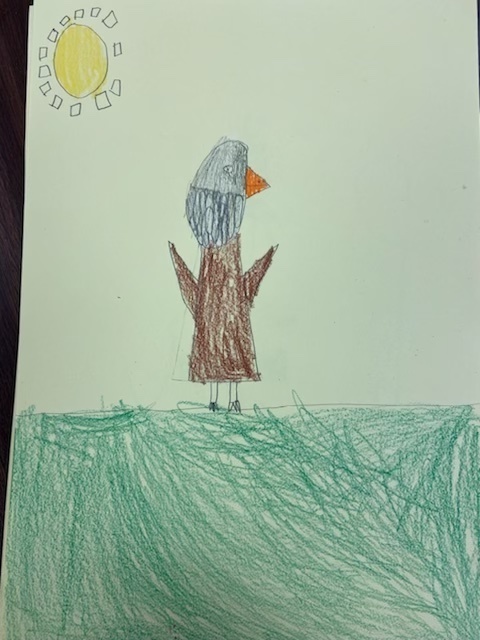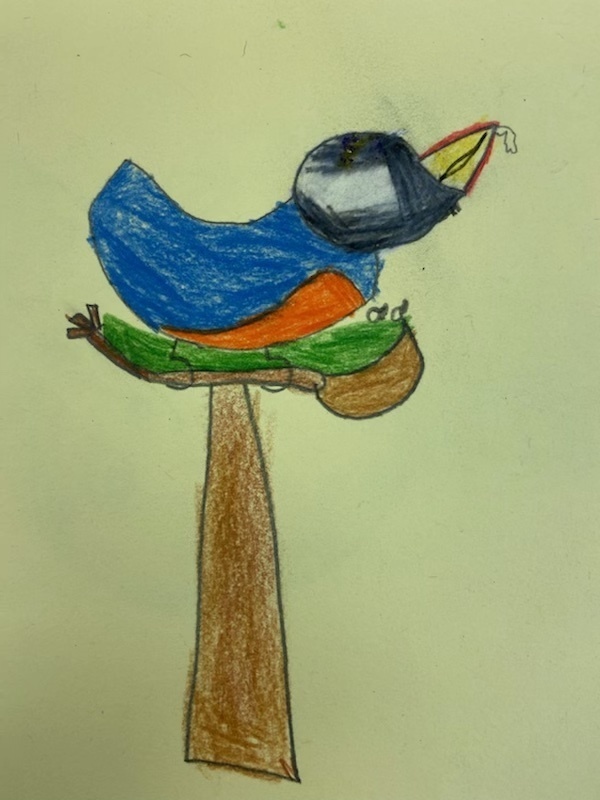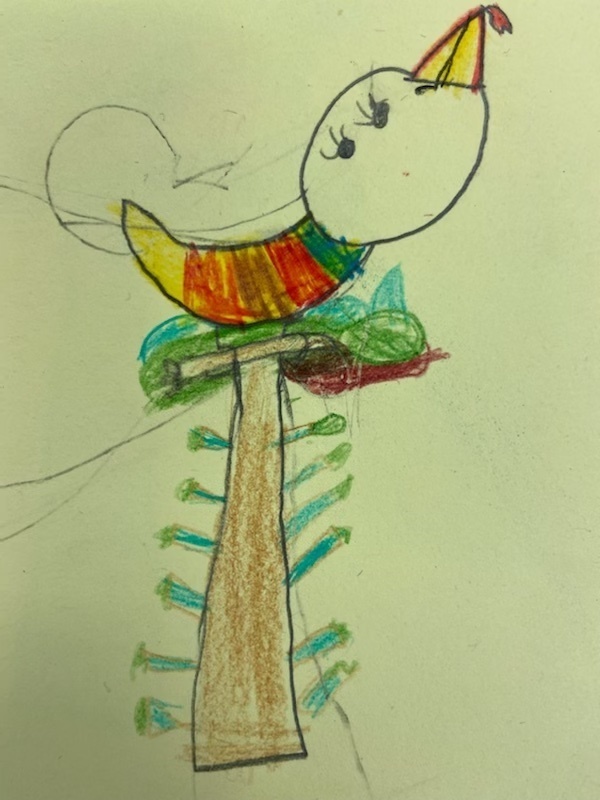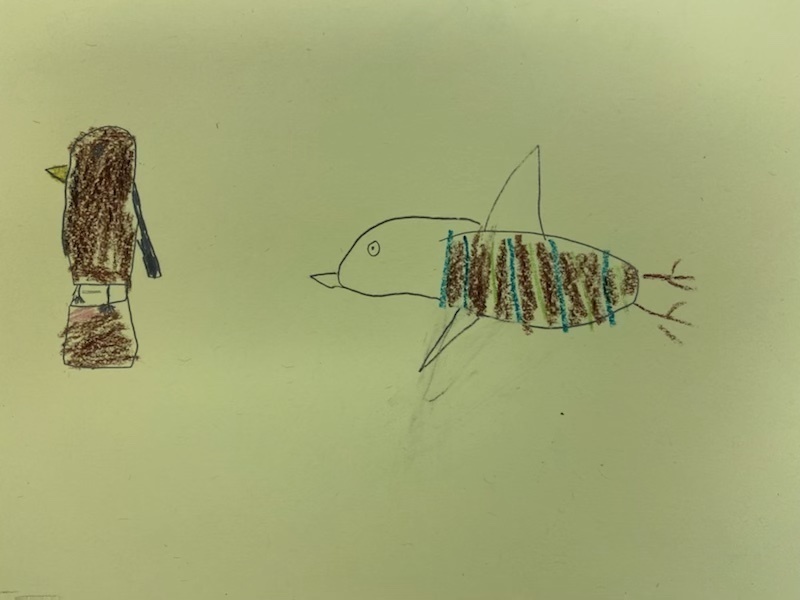 The 2021-2022 Read To Achieve Report is on our website under Documents.

Get ready for school with free school supplies!
Drive-Thru School Supply Giveaway
Saturday, August 27, 2022
10:00am - Until
Mag's Market Place (formerly Just Save Grocery)
307 E. Macon St., Warrenton, NC 27589

Organized by the Warren Family Institute
For More Information, contact:
Linda Reid Pitchford
252-257-1134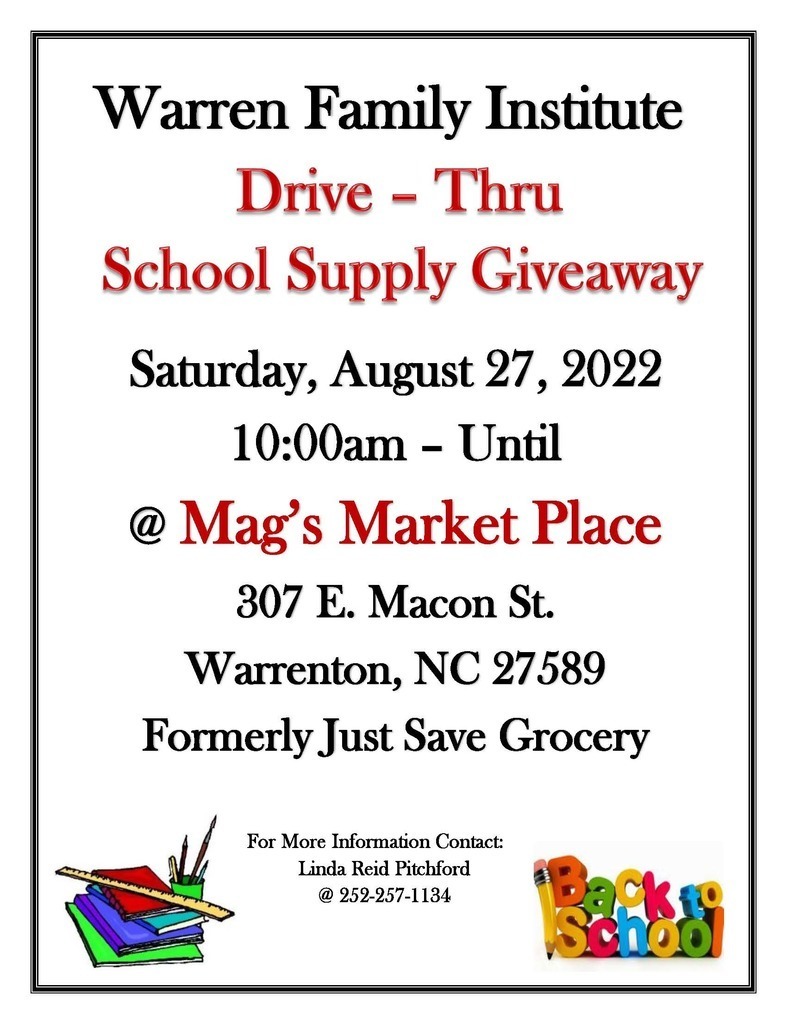 ICYMI: 🎼It was 🎵 to our 👂listening to NC Symphony bass trombonist Matthew Neff reading to the crowd and playing instruments at Warren County Memorial Library Wednesday. Thanks for celebrating #WarrenArts #WarrenProud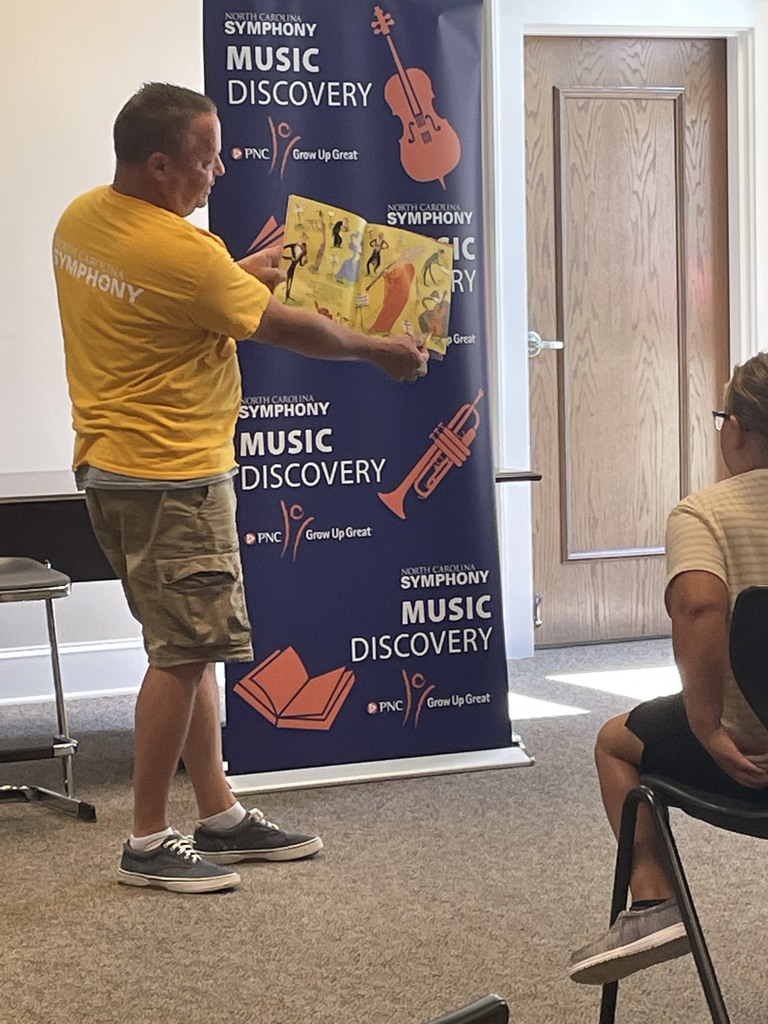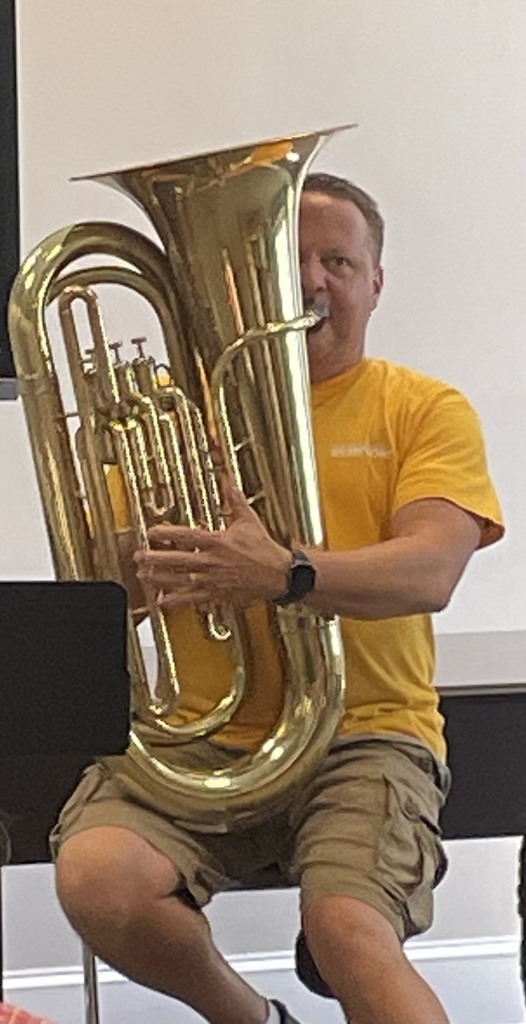 Looking for something fun to do this week? Come hear from a bass trombonist with the NC Symphony Wed., Aug. 10 at 10 a.m. at Warren County Memorial Library! Matthew Neff will read a book about music, talk about his trombone, and talk about how instruments make their sounds. All students, children, families, and members of the community are welcome to attend this free event! Thanks to our partners - Warren County Memorial Library, Warren County Community Foundation, NC Symphony, and PNC Grow Up Great. 🎼🎶🎵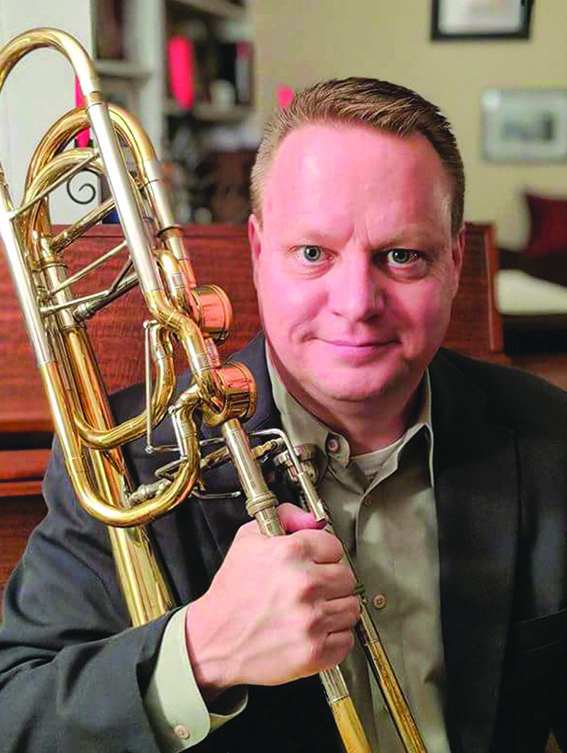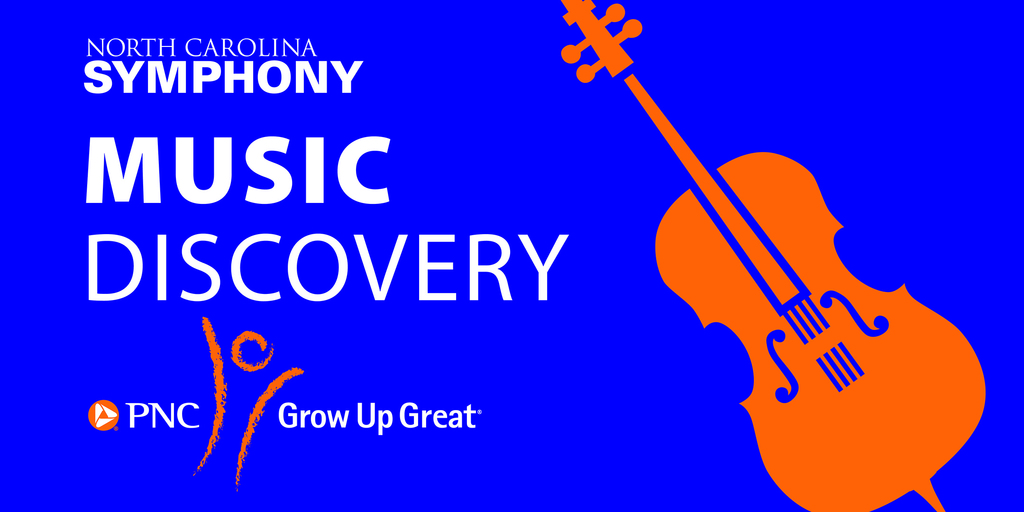 Northside's Open House has been moved to Wednesday, August 24, 2022 from 3:30pm -6:30pm. Parents, please attend to meet your child(ren)'s teacher, get their bus info and class schedule.