Food Lion Gift Card Giveaway at Warren Co.High School on Friday, May 8th. Gift cards are limited to one per car. This is done in conjunction with our breakfast/lunch meal pickup. Check out the flyer. THANK YOU FOOD LION! for your generous support.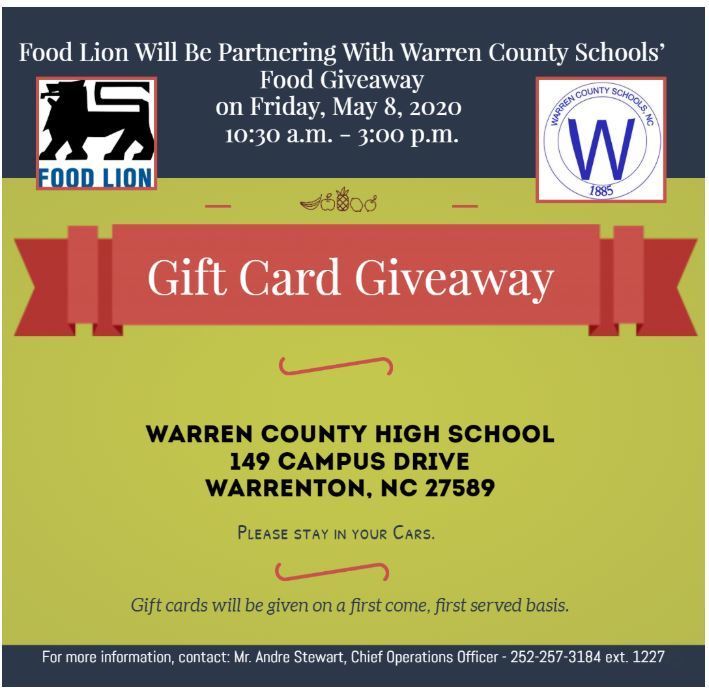 Look at our Little Eagles Go!!! Last week, 1st Graders completed a "Create Your Own Bird" Project that aligned with the information covered in their distance learning lessons! Take a look at their projects above! We are proud of you!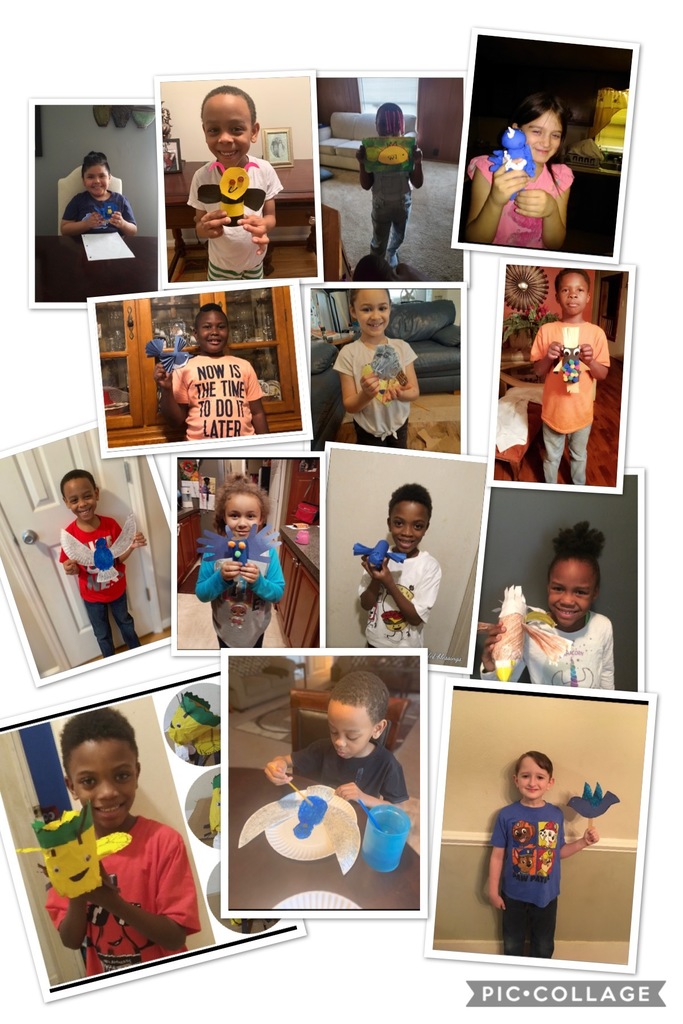 Kindergarten Registration will be on Thursday, April 30th form 9:00am to 1:00pm or Friday, May 1st from 2:00 to 5:00 pm to pick up registration packets. The packets are due back by May 12th. If you need copies made of anything please return packet on May 8th between 2:00 and 5:00 pm.

Pre-K Registration will continue today, Wednesday, April 29th from 2:00 to 5:00 pm. Parents you may return the packets to the school at any time between now and May 12th. If you need us to make a copy of the child's birth certificate, social security card or immunization records , you may return your packet on May 7th between 1:00 and 5:00 pm and the Pre-K teachers will make those copies for you.

⭐️ AMAZING EAGLES MONDAY MOTIVATION⭐️ Here's some Monday Motivation for all of our Mariam Boyd Eagles! Shout out to all of our students who have been working hard from home! Is your student hard at work during distance learning? We want to recognize them! Please email photos of your student learning at home to:
mbrunson@warrenk12nc.org
Go Eagles! 🦅 *Student photos may be posted on Dojo and/or MB Website*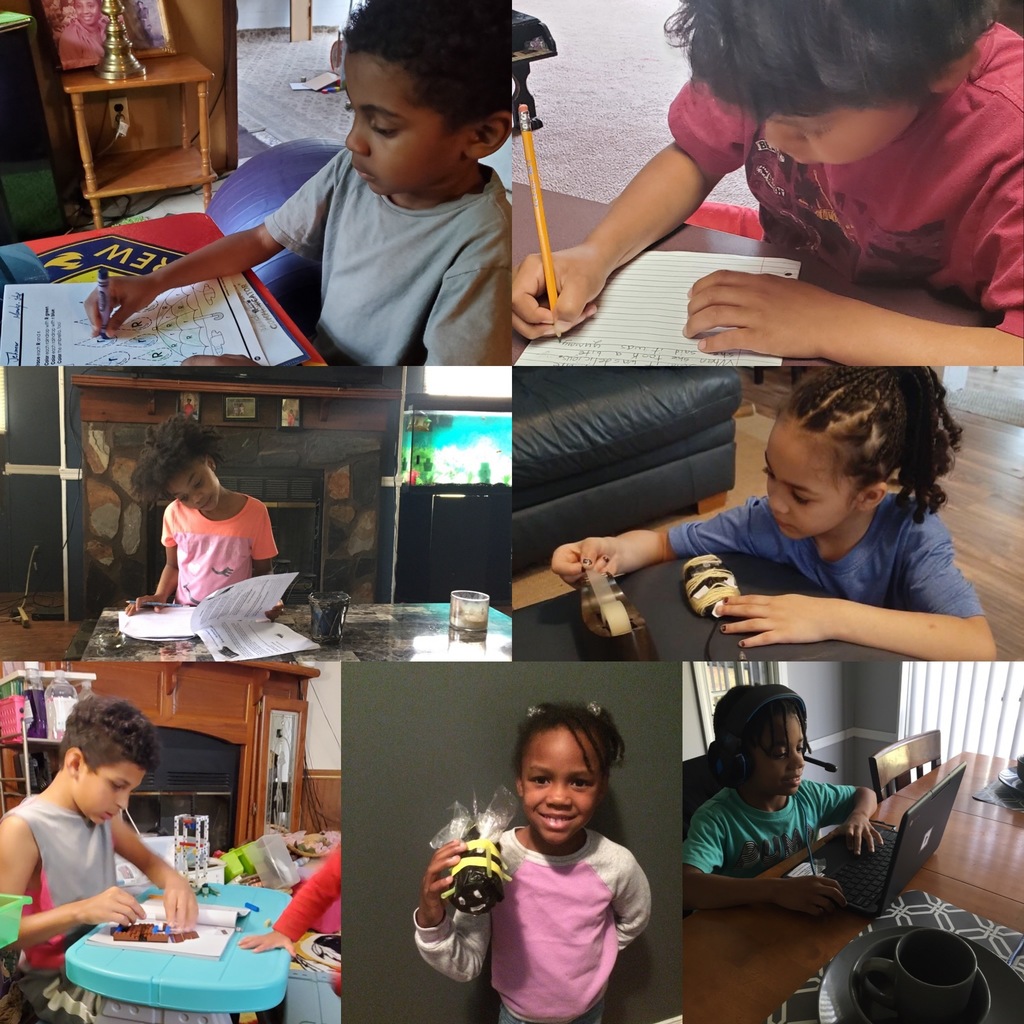 "Meating the Need" Community Chicken Sale. May 1st beginning at 9:00 am at Warren County Middle School. check out the flyer for information.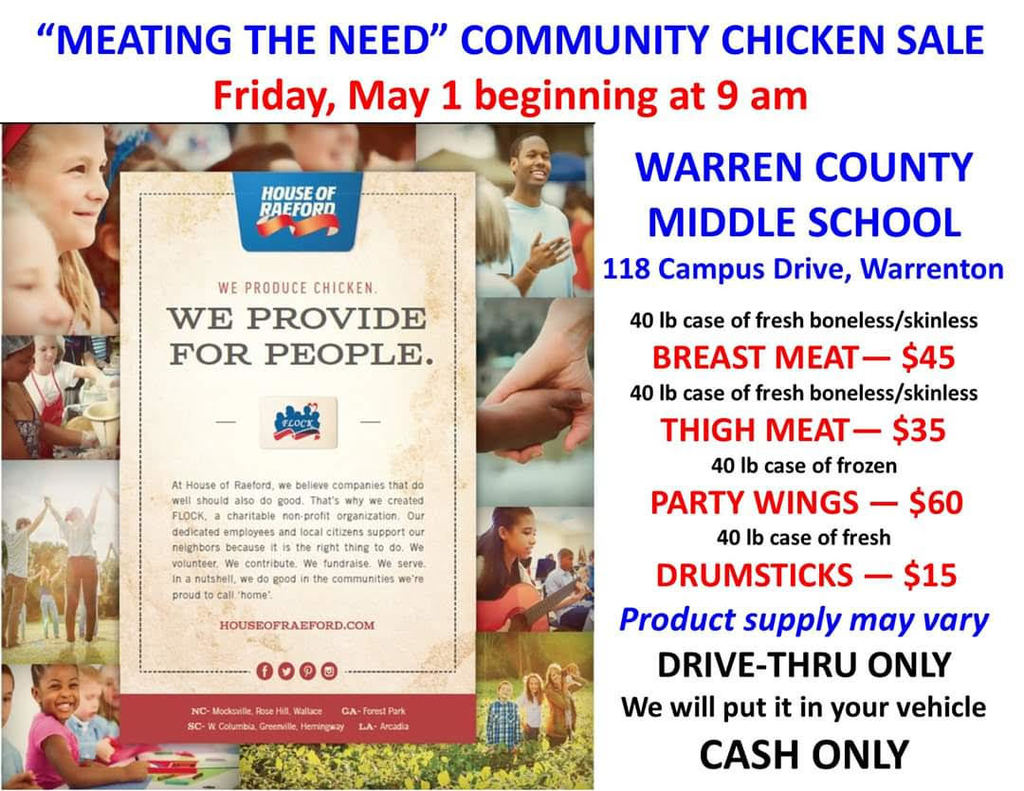 PreK students in Mrs. Sidberry's class celebrates Earth Day. We read Lola Plants a Garden and talked about keeping our Earth clean. --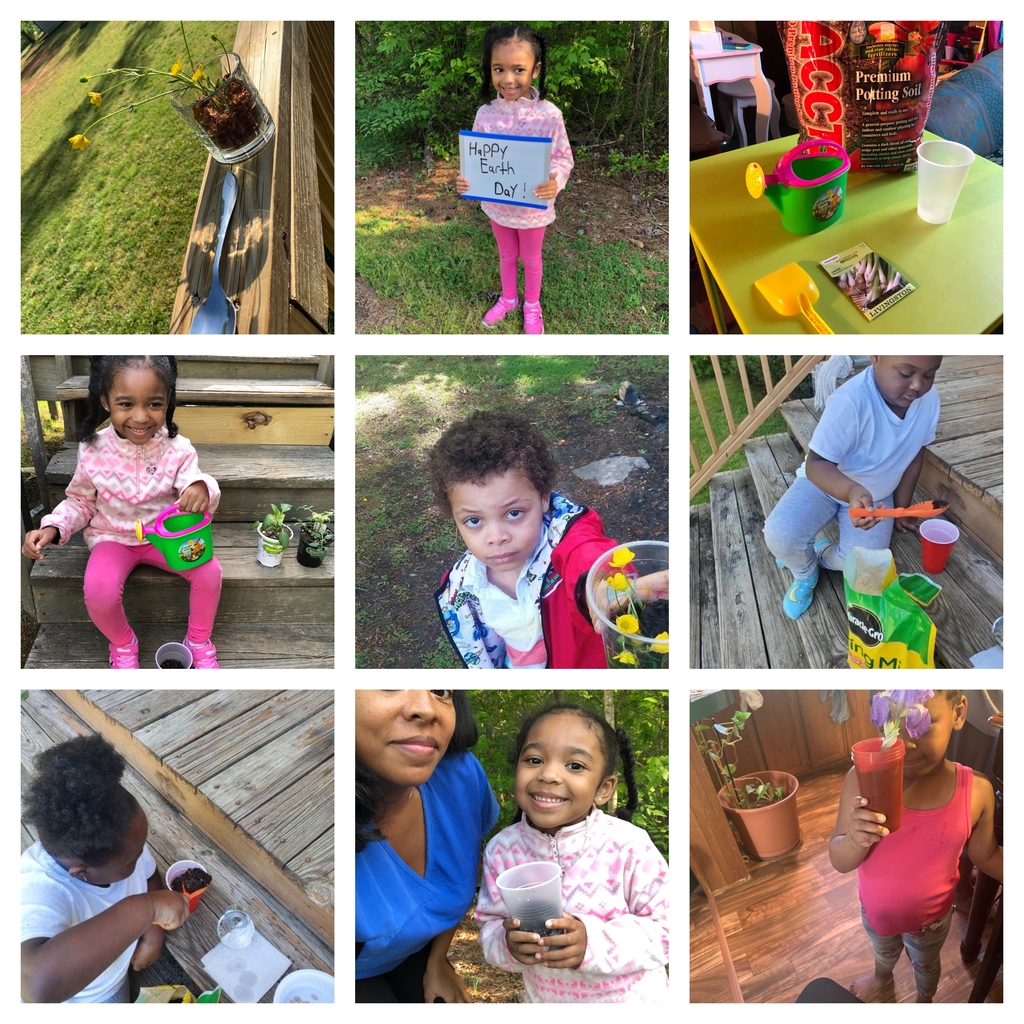 Food Lion will partner for the second time with Warren County Schools for a gift card giveaway. On April 30, 2020 from 10:30 a.m. to 3:00 p.m., $20 Food Lion gift cards will be given out at Warren County High School. The gift cards will be given out on a first-come, first-served basis when parents pick up student meals. There will be a limit of one gift card per vehicle. Parents are asked to remain in their cars when picking up meals and gift cards. For more information, contact Andre Stewart at 252-257-3184, ext. 1227.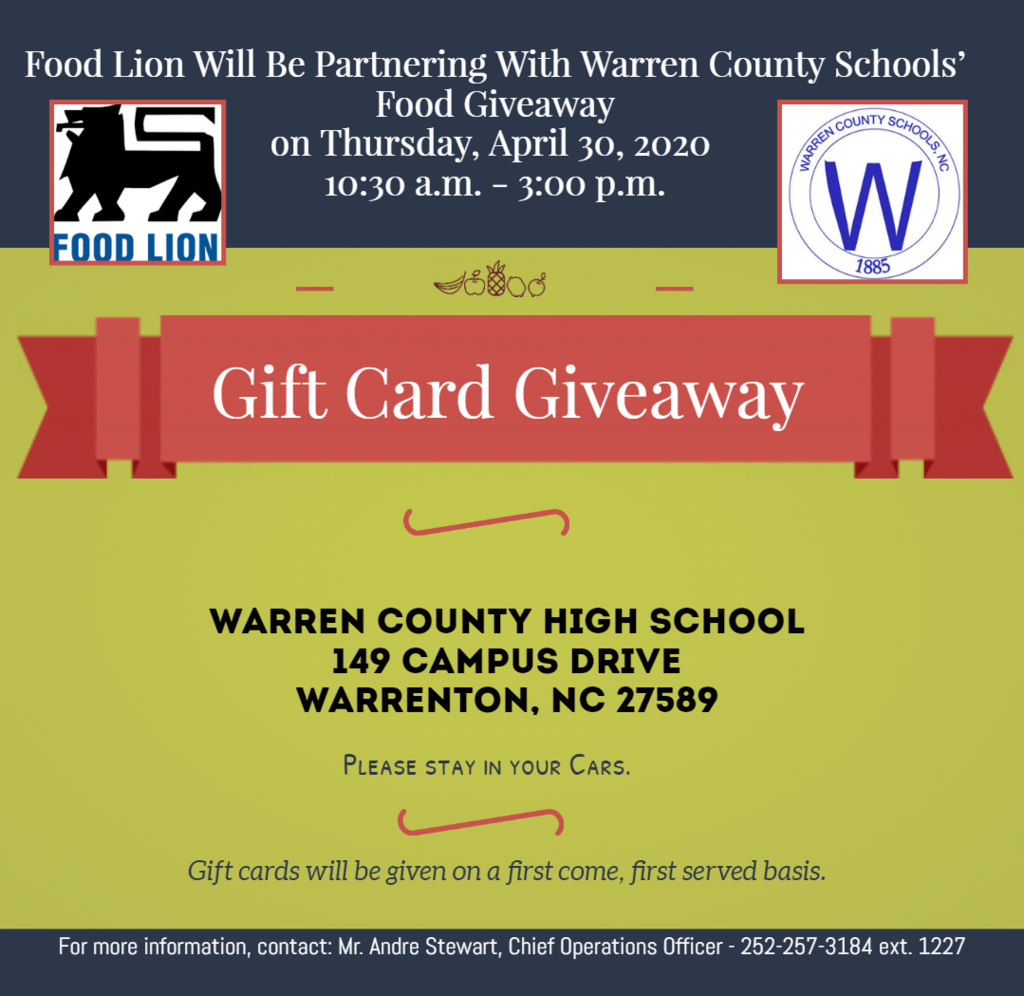 Mariam Boyd Students working HARD at home through Distance Learning!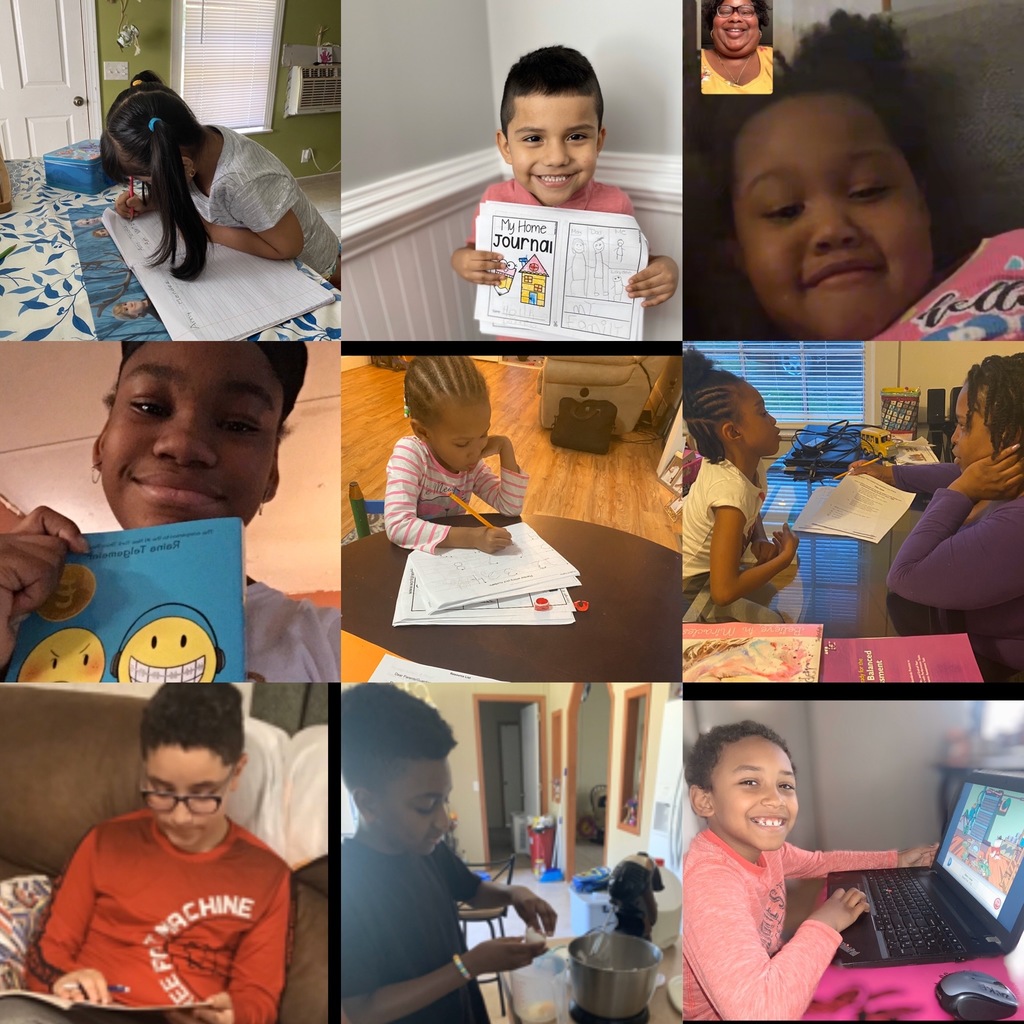 Pre-K & Kindergarten Registration Postponed Due to the current COVID-19 Pandemic, Pre-k and Kindergarten Registration has been delayed until further notice. Parents are encouraged to visit the Warren County Website to begin filling out the required paperwork in order to get a head start on the registration process. Updates will be sent regarding a rescheduled Registration Date as soon as possible. Access the paperwork at the link below:
https://www.warrenk12nc.org/o/warren-county/browse/106489%E2%80%8B%E2%80%8B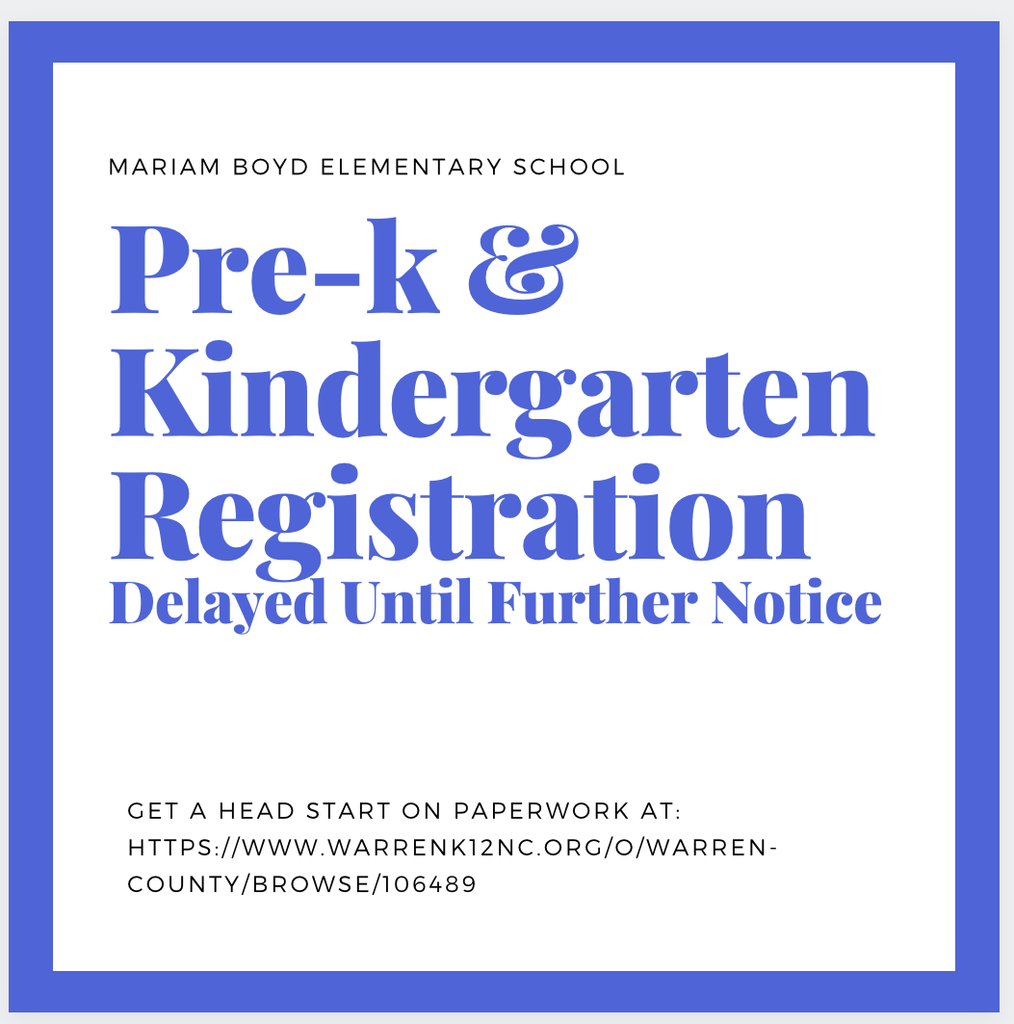 STEAM DREAM ONLINE CAMPS: These workshops are free and online for any parents with kids over age 8. Check out the flyer for more details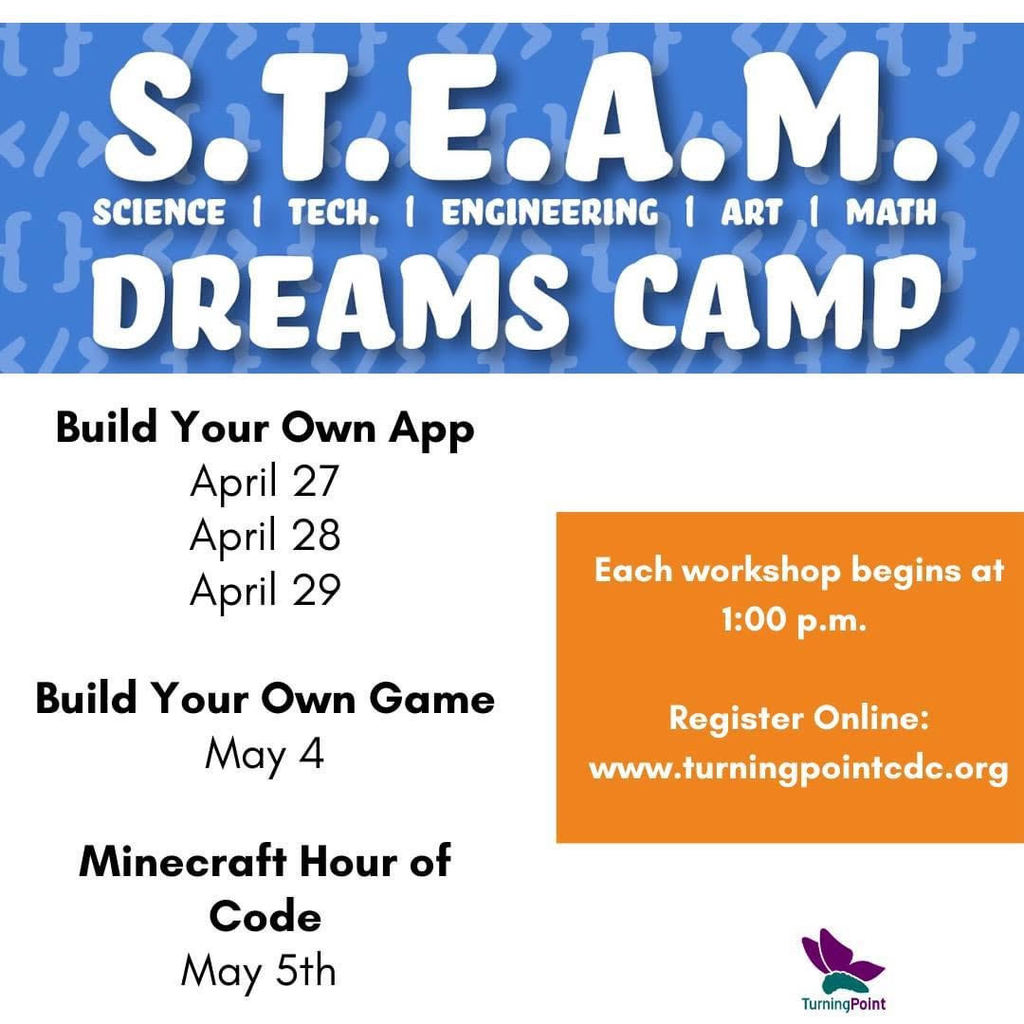 HUGE shout out to Mariam Boyd's wonderful administration and essential staff members who worked SO hard to make our second round of Work Pickup a seamless and easy process for all! We are so lucky to have a staff who always works to put our students FIRST! We appreciate you! Go Eagles!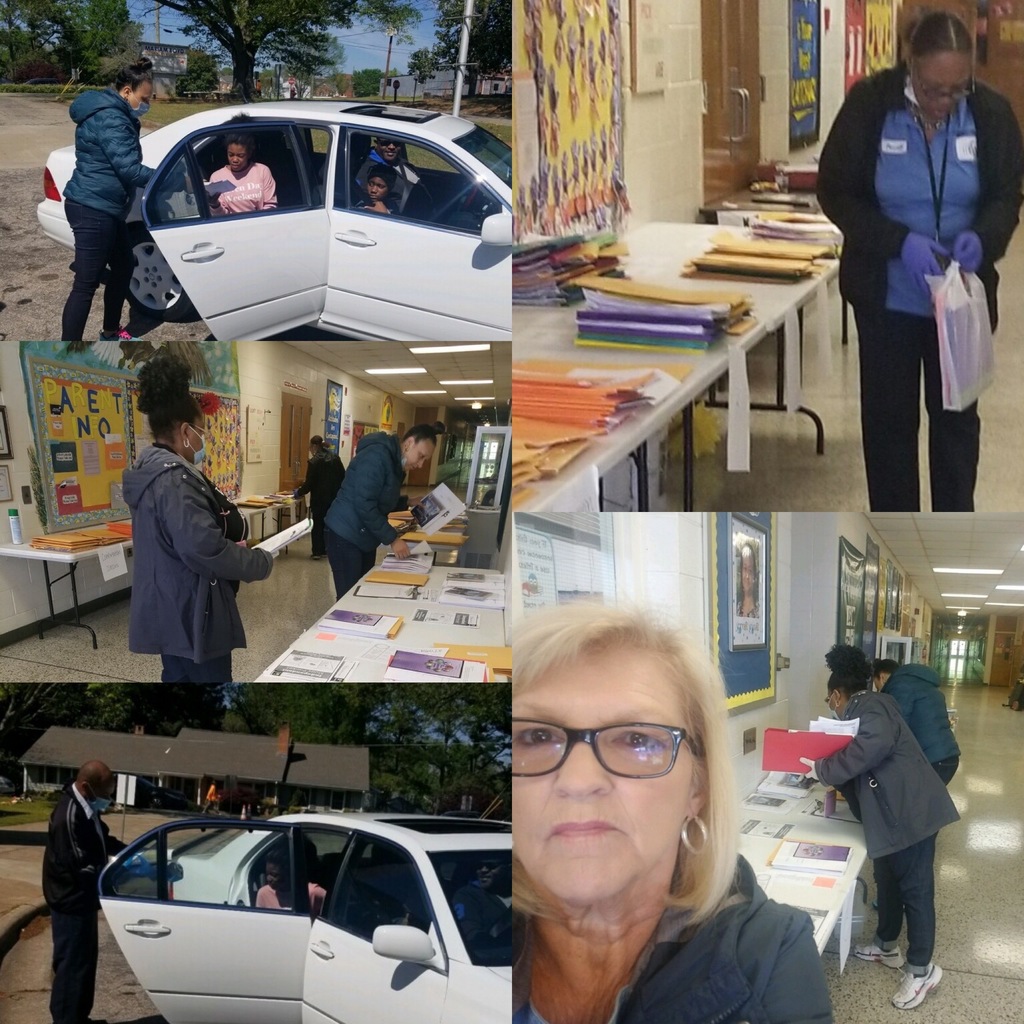 As we transition to Distance Learning, Mariam Boyd's top priority is the success and well-being of our students. Please see the attached resources and expectations for distance learning and reach out to your student's teacher with any questions or concerns!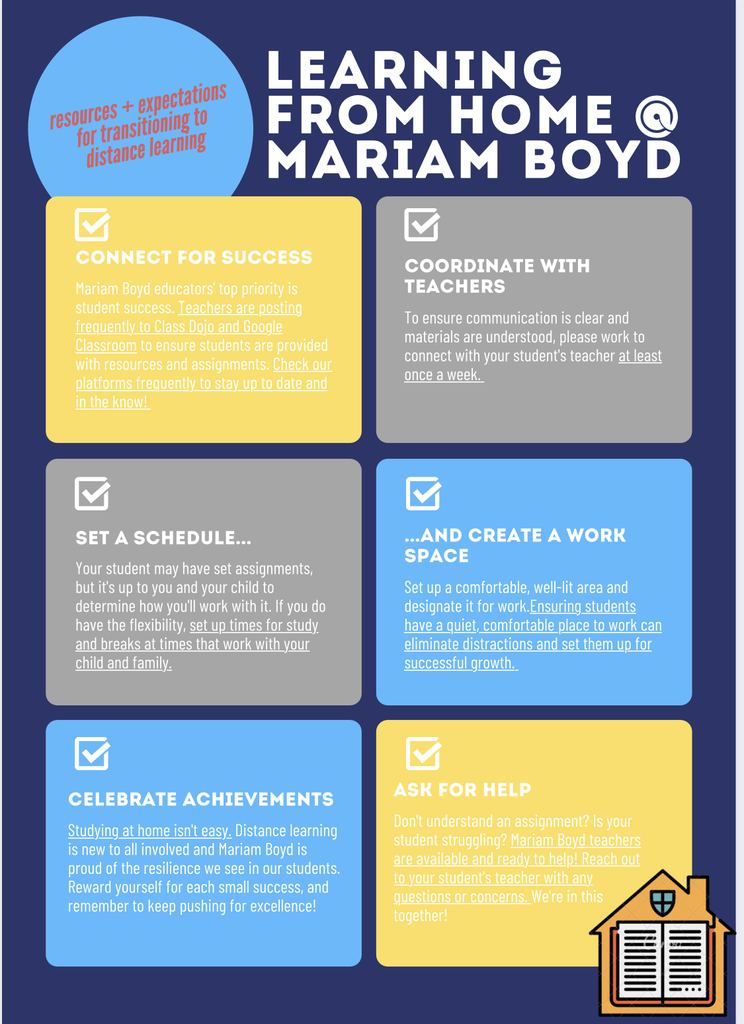 ⭐️WORK PICK UP REMINDER ⭐️ Mandatory Student Work Curbside Pick Up Tomorrow- Tuesday, April 14 from 8AM-2PM! Please bring your student's first round of work upon pickup! Have an awesome week!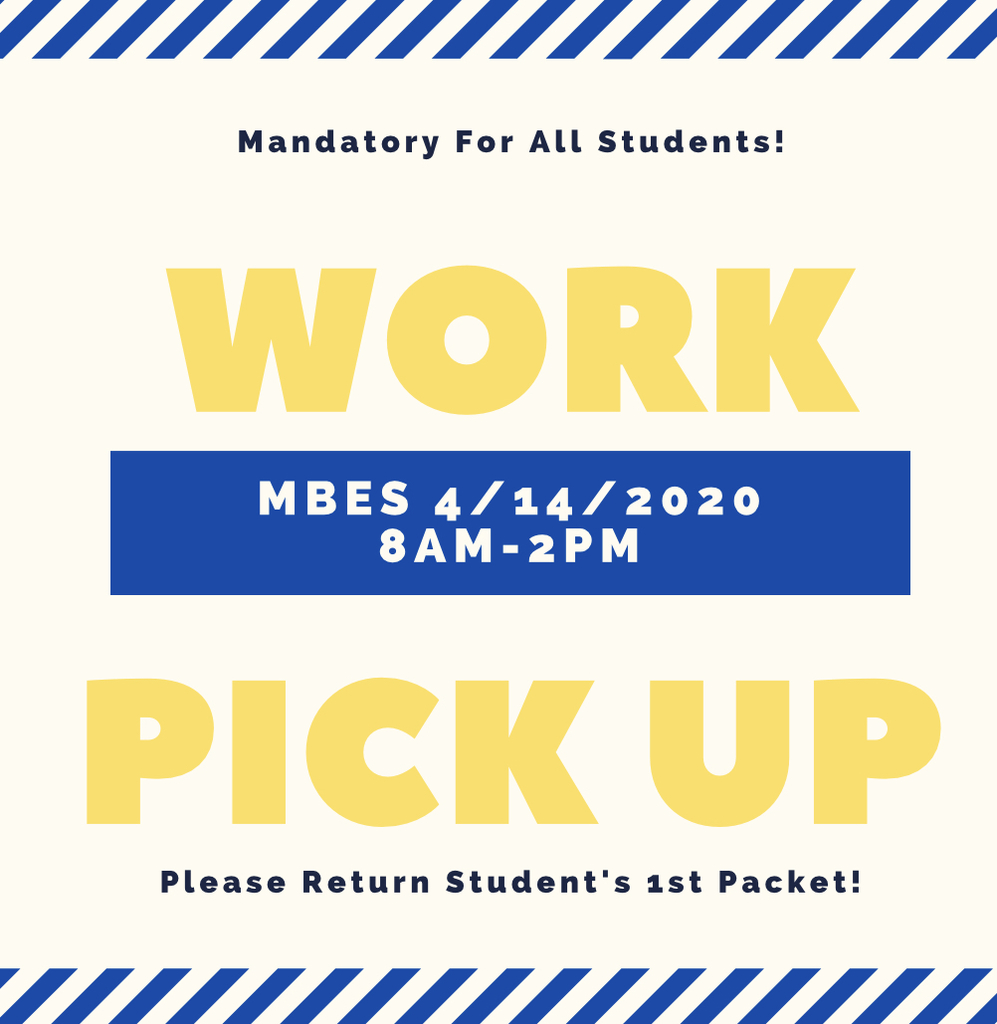 Attention, Parents! On Tuesday, April 14th there will be a mandatory Student Work Pickup at Mariam Boyd from 8AM-2 PM. New work packets will be distributed via curbside pickup to all Elementary students. Please make sure to bring student's first completed work packet upon pickup, and stay tuned for important updates and expectations regarding Mariam Boyd's transition to distance learning.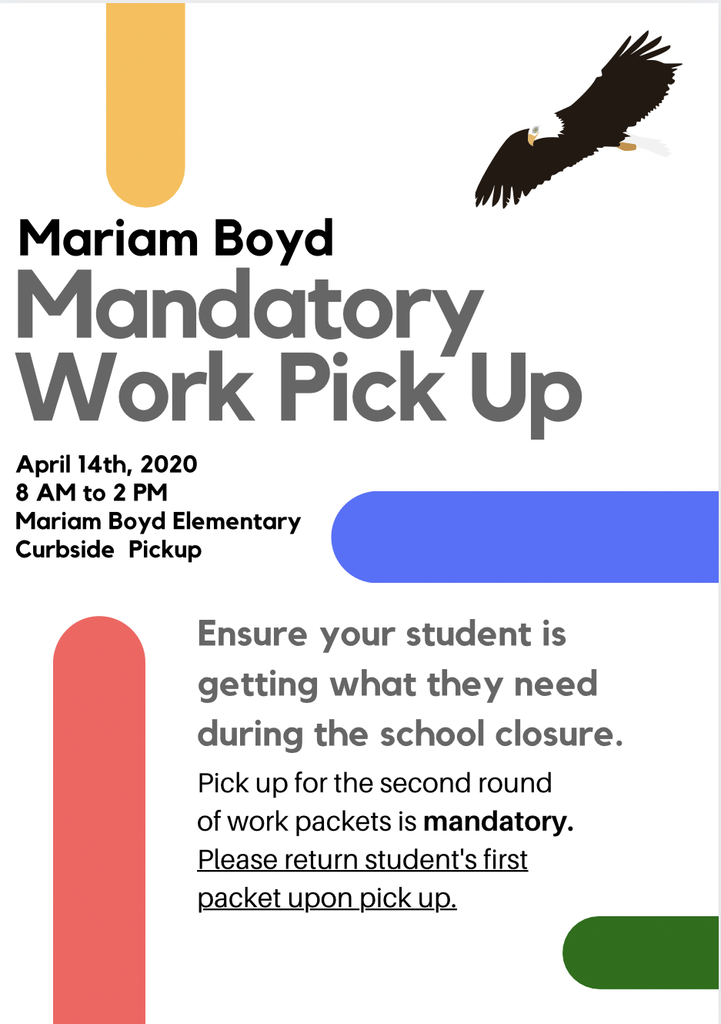 💻FREE FAMILY CODE WEEK 💻 With schools closed and millions of families at home searching for valuable learning and entertainment options, the Family Code Night Company is pleased to be able to offer all families with K-5 children a new "Home Edition" Family Code Night program. Click the link below to access more info and sign up!
http://www.familycodenight.org/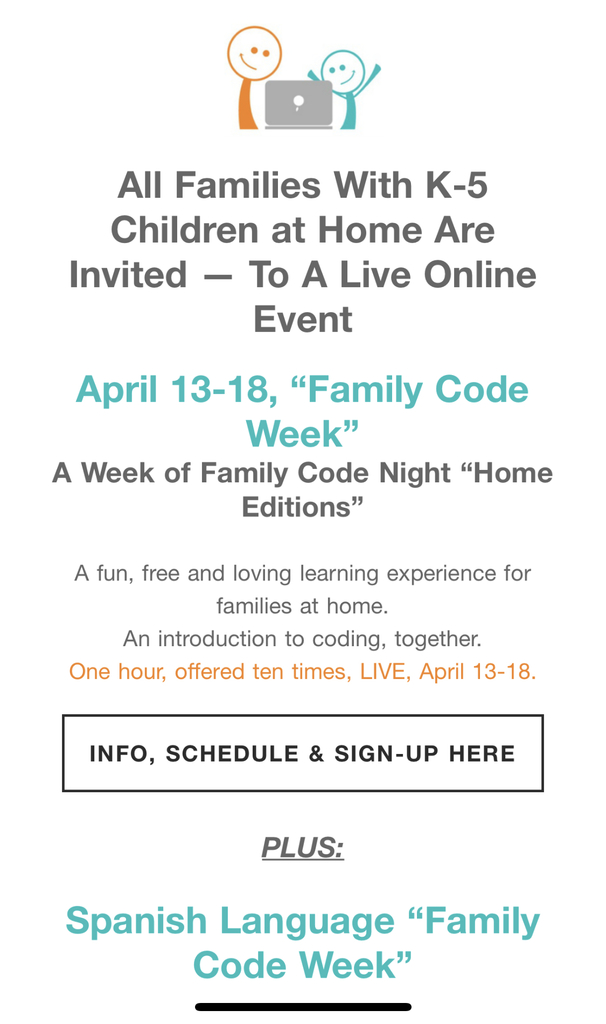 The Warren County Schools Nutrition Department will be providing meals during Spring Break which is April 6th through 9th at Warren County High School ONLY from 10:30 am - 3:00 pm. Northside and Vaughan will be closed during that time and both sites will reopen Tuesday April 14th. All sites will be closed on Friday, April 10th and Monday, April 13th.

Mrs. Enzmann's students at Mariam Boyd are reading and discussing their work with her.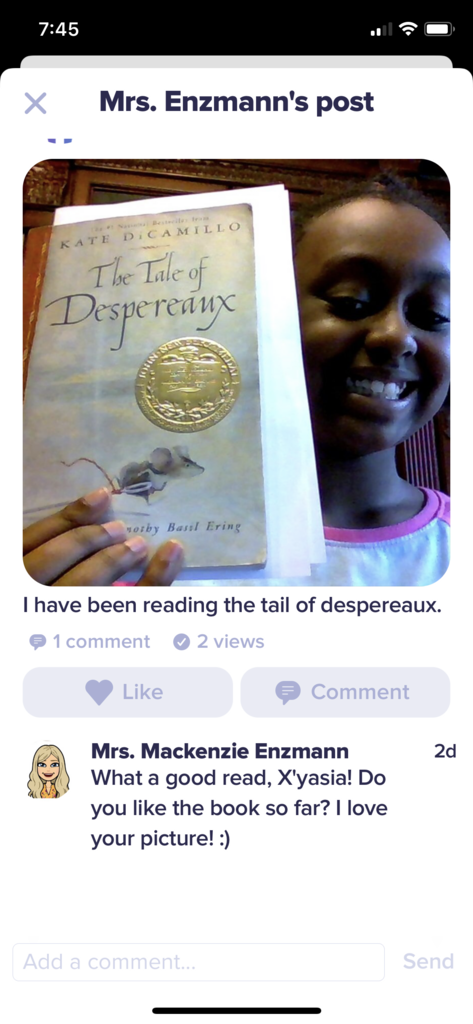 No broadband access? These remote learning lessons will be broadcasted next week on TV! NCDPI is working on links so you can print corresponding activities for your students at home watching the televised lessons! #remotelearning #athomelearning #NCEd
https://t.co/mMgqqC0VjN