Good evening Parents: We will be having our Black History program on Thursday, February 13th at 6:00 p.m. Grades Pre-K through 5 will be participating. Please come out and support our students in our Black History program.

The Warren County School District is considering moving to one school calendar for all schools within the district beginning with the 2020-21 school year. Your input is needed to assist the district in making a decision on which calendar is preferred by the students, parents, staff, and stakeholders. Please click on the link below and complete a short, 3 question survey regarding calendar options.
https://www.surveymonkey.com/r/3J5T8G2

Pre - K Students in Ms. Sidberry's class are using a new collaborative program in their class.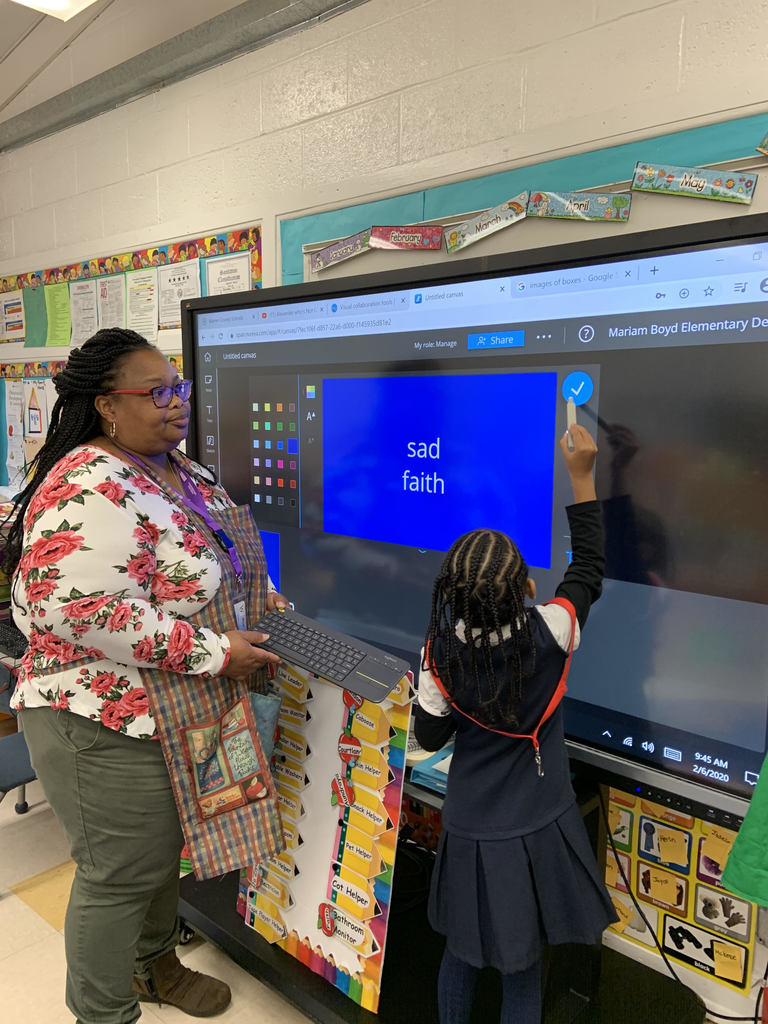 Good Evening! Please be reminded of Mariam Boyd's Family night taking place tomorrow, January 30th at 6 PM. There will be important information regarding the second half of the school year, homework tips, and a free hot dog supper! We can't wait to see you there!

Hi Parents! See below for some important reminders regarding events coming up this week: 1) Fifth Grade Benchmark testing: Wednesday 1/22 and Thursday 1/23 2) Friday 1/24 is awards day! Pre-K- 2nd @ 9 AM and 3rd-5th @ 10:30 AM 3) Friday 1/24 is an Early Release day of 12:30

Former EC director, Mr. Odell Clanton, visited Mariam Boyd on December 17th to perform a Magic show for students in Pre-K, Kindergarten, and First Grades! Thank you, Mr. Clanton!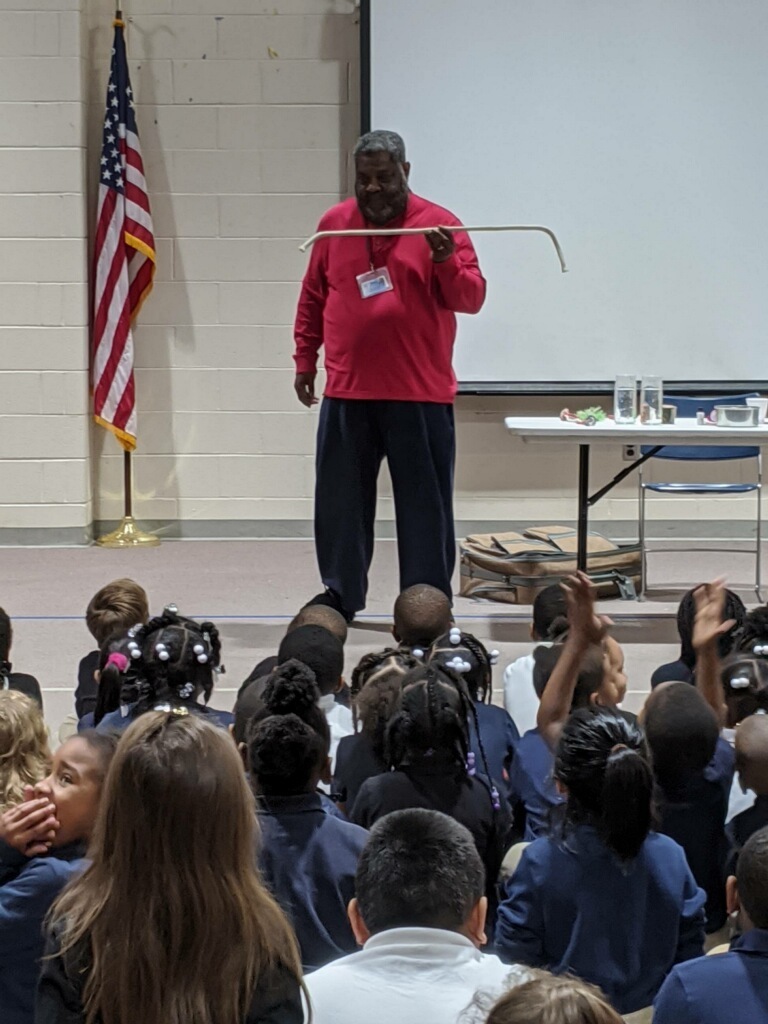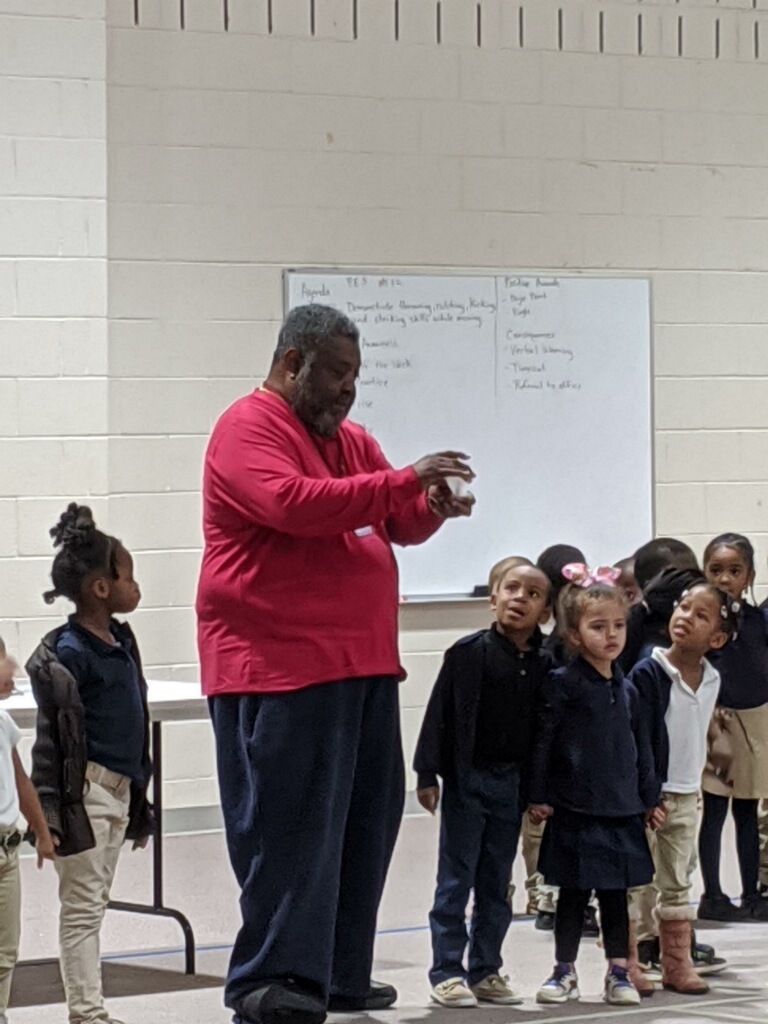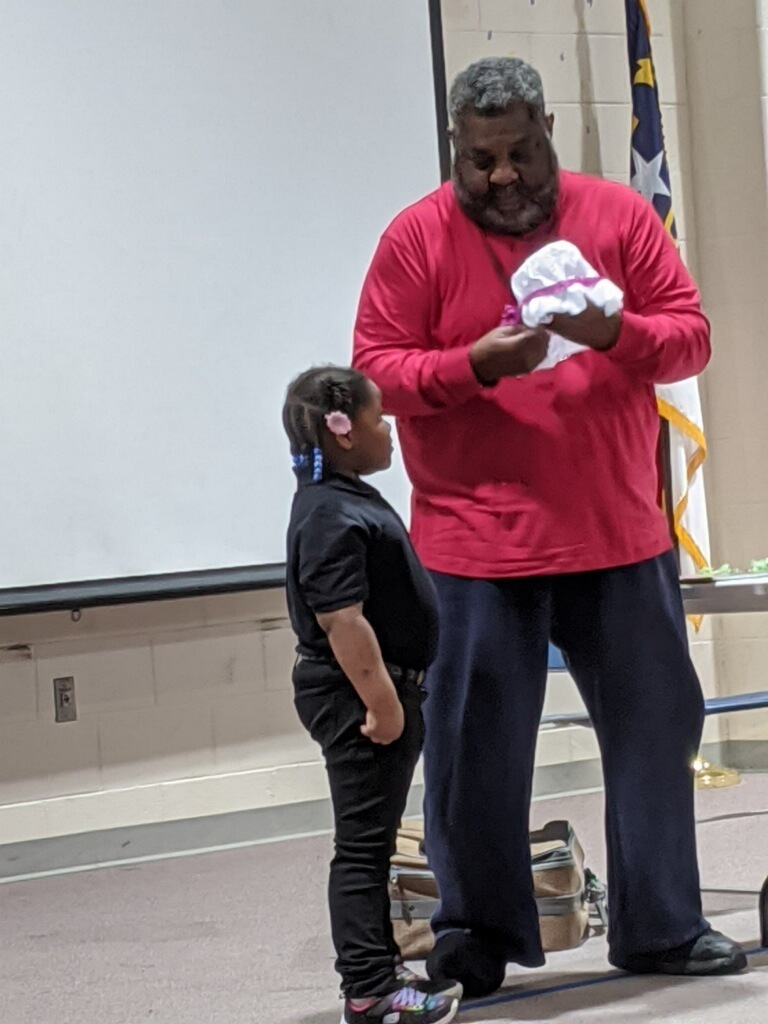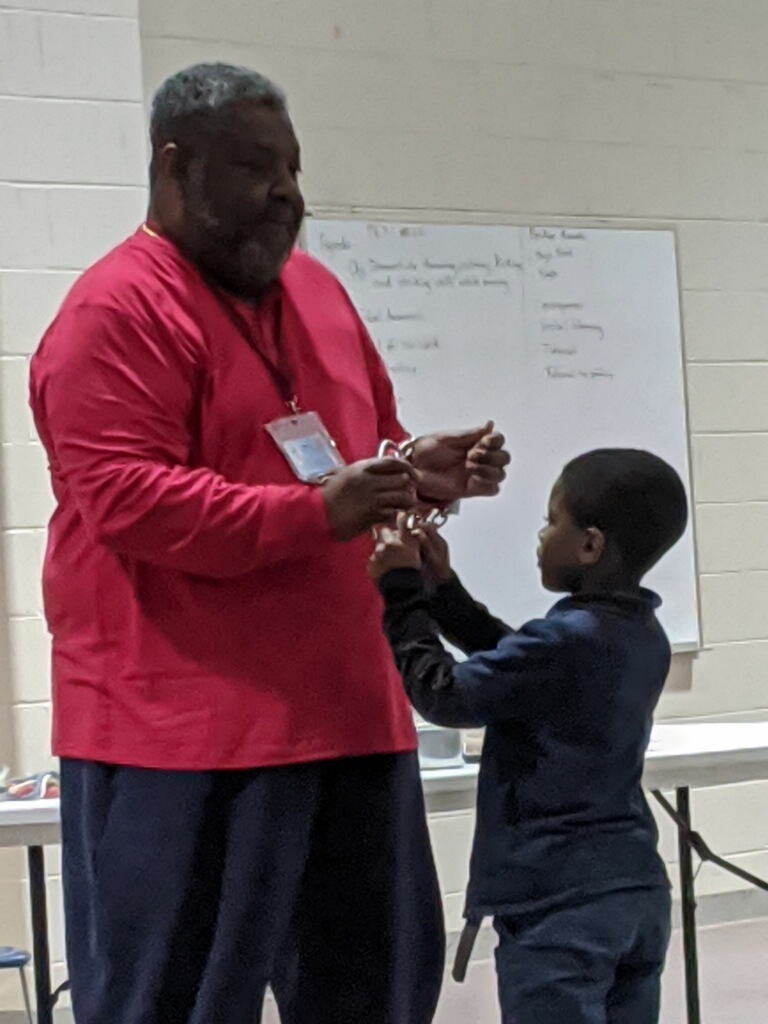 Mariam Boyd staff members get in the "Holiday Spirit" by celebrating with an "Ugly Sweater" dress up day!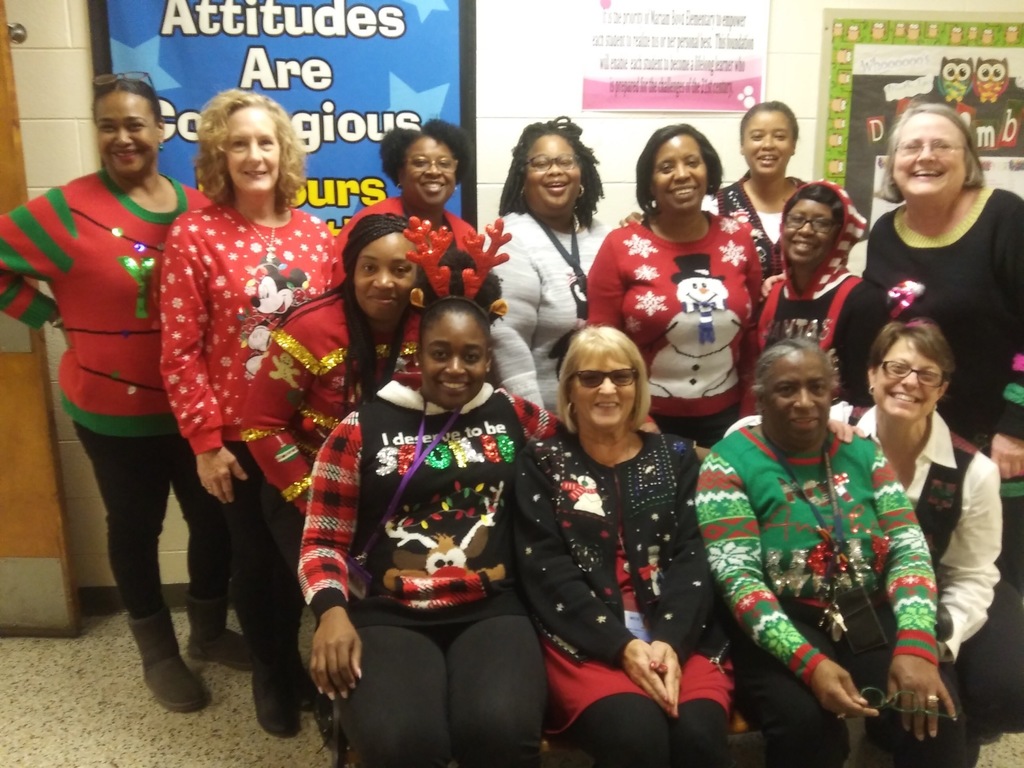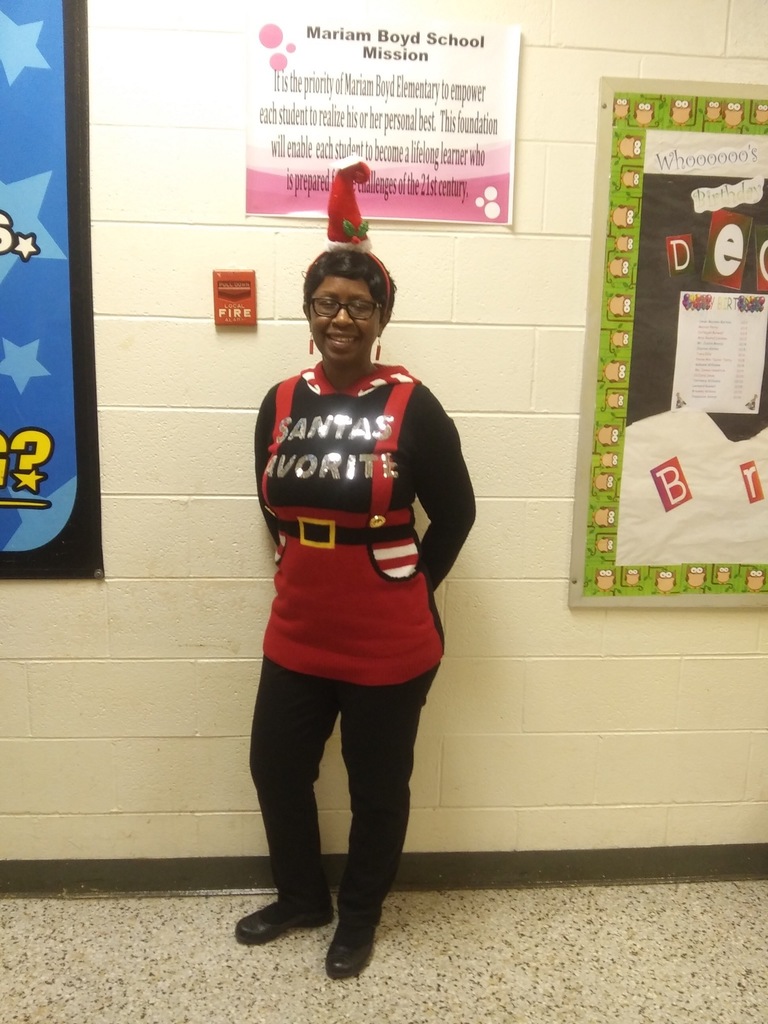 Good Evening, Parents! This week on Tuesday, December 17th, FREE bike helmets will be available for Kindergarten and 1st Grade Mariam Boyd students. Helmets will be available in the cafeteria from 2 to 3 PM and MUST be picked up by a parent.

Mariam Boyd's own Elaine Smith was recognized at the December Board Meeting as a county "Stellar Performer." Thank you, Ms. Smith for all that you do!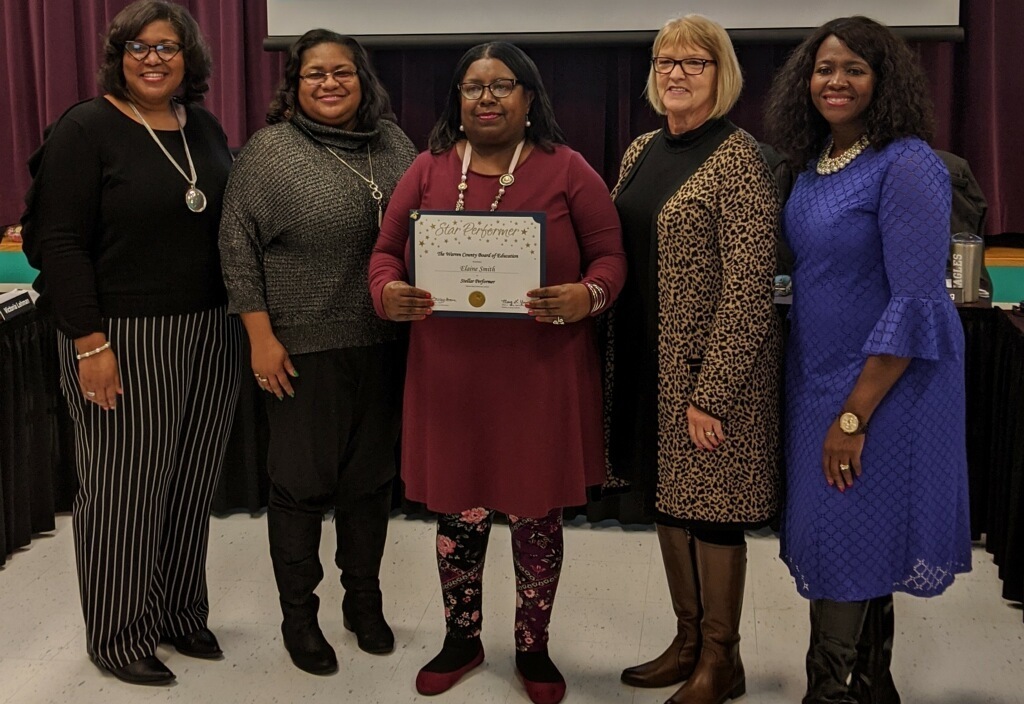 Principal Brewer is recognized at the December board meeting as we celebrate Mariam Boyd "Meeting Expected Growth" during the 2018-2019 school year! Go Eagles!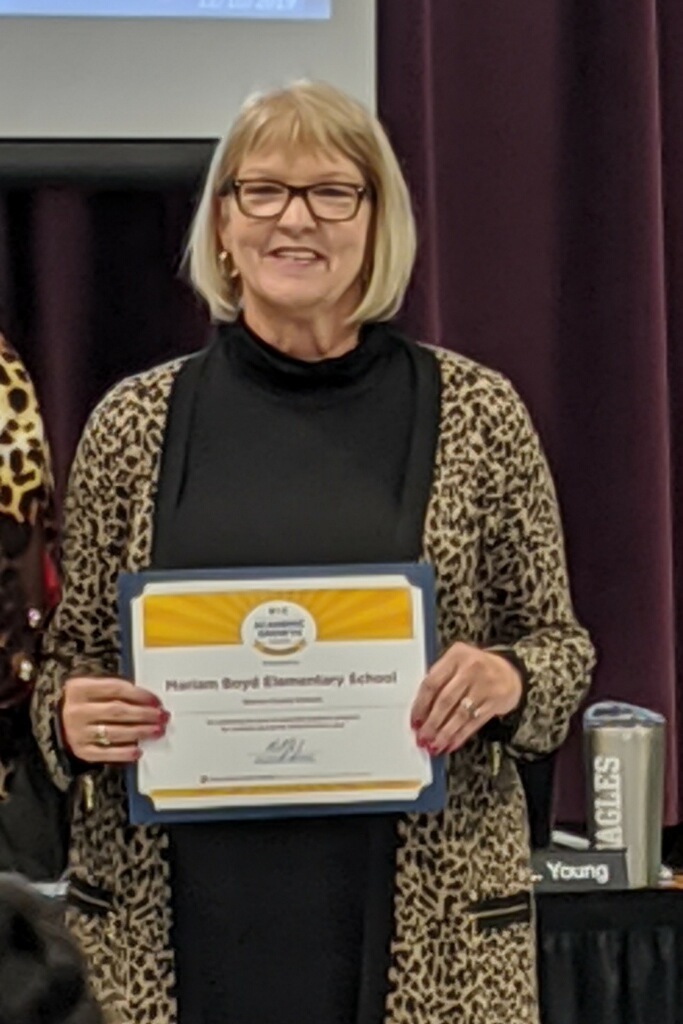 Mariam Boyd student Zy'Liah Lynch was honored tonight at the December Board Meeting as she received the "Light of Character" award for "Cooperation." We are proud of you, Zy'Liah!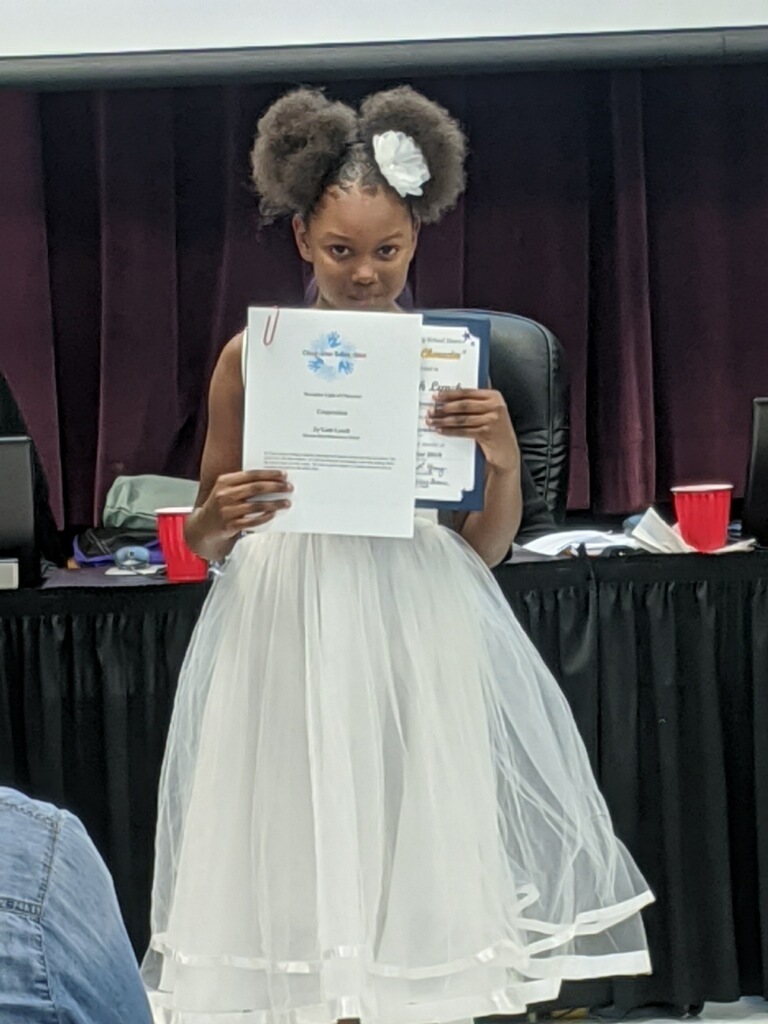 Mariam Boyd Staff Members Ms. Shelia Robertson and Ms. Rachel Lindsey were fortunate to visit and tour the Governor's Mansion over the weekend!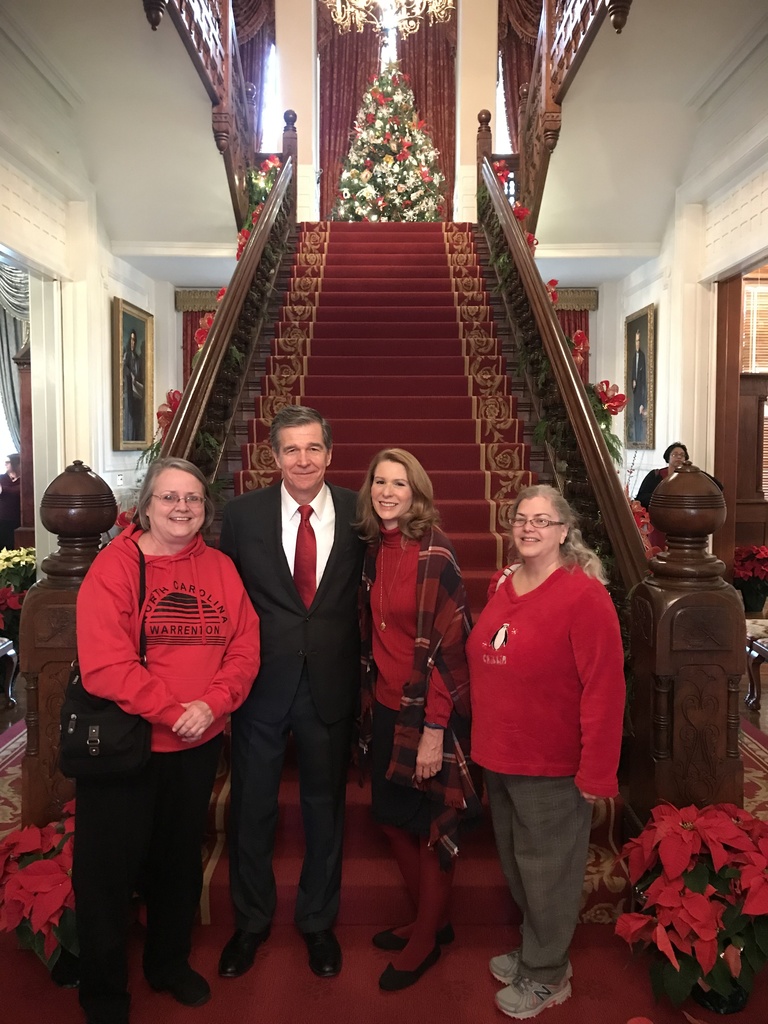 Reminder that Mariam Boyd Elementary School is CLOSED tomorrow (Wednesday, November 27th). Students will return on Monday, December 2nd. Happy Thanksgiving to all!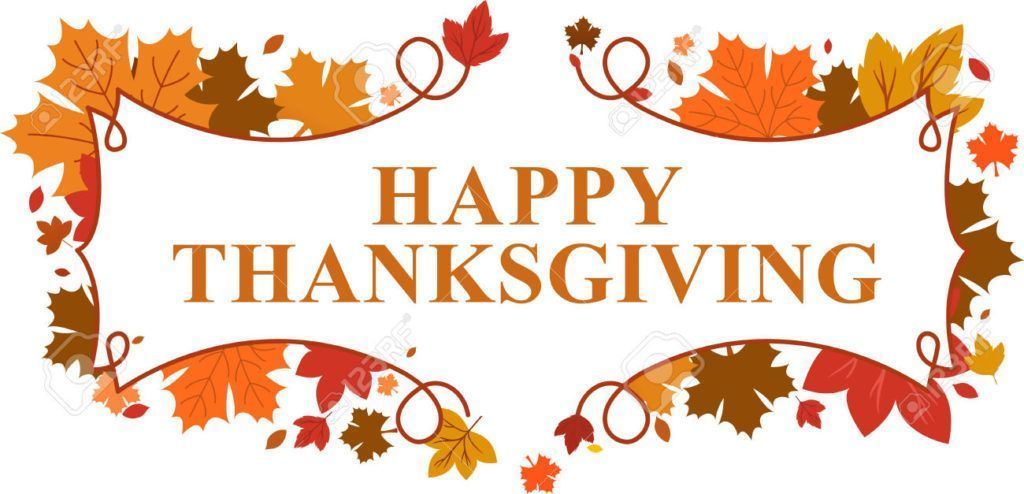 Mariam Boyd Staff attends an afternoon professional development session while sporting pink for breast cancer awareness month!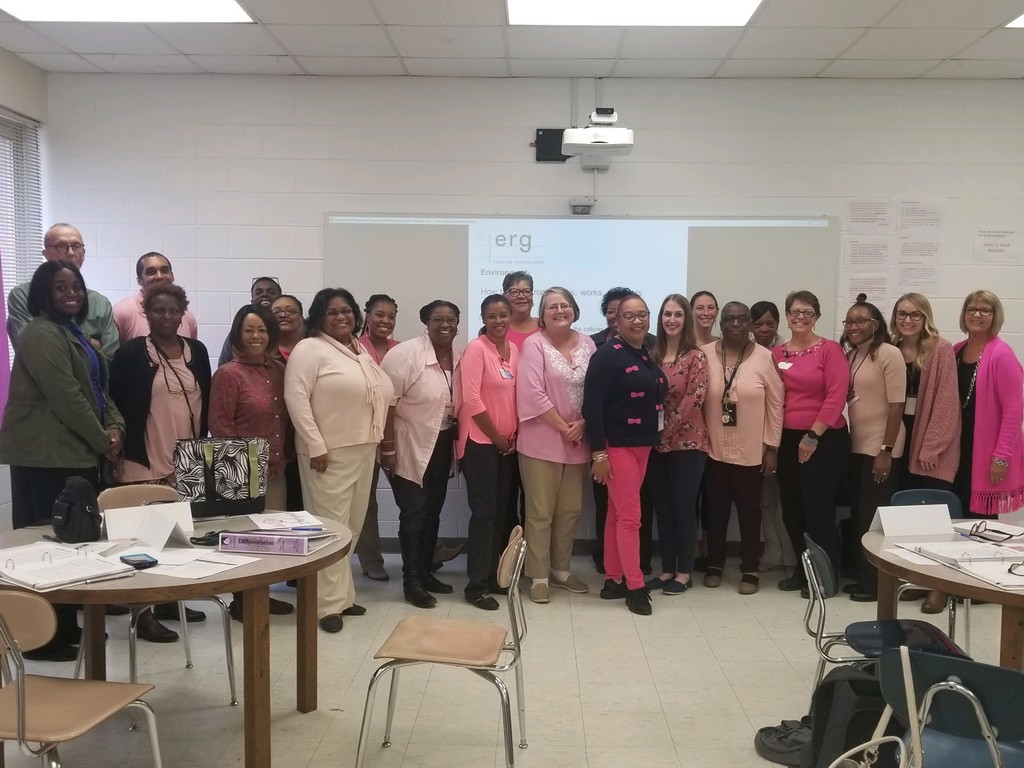 Check out our 2019-2020 Science Fair Information! Our Science Fair will be held on Tuesday, November 5, 2019. All 3rd – 5th graders are required to do a Science Fair project, and will be taken for a grade! We can't wait to see all the amazing projects!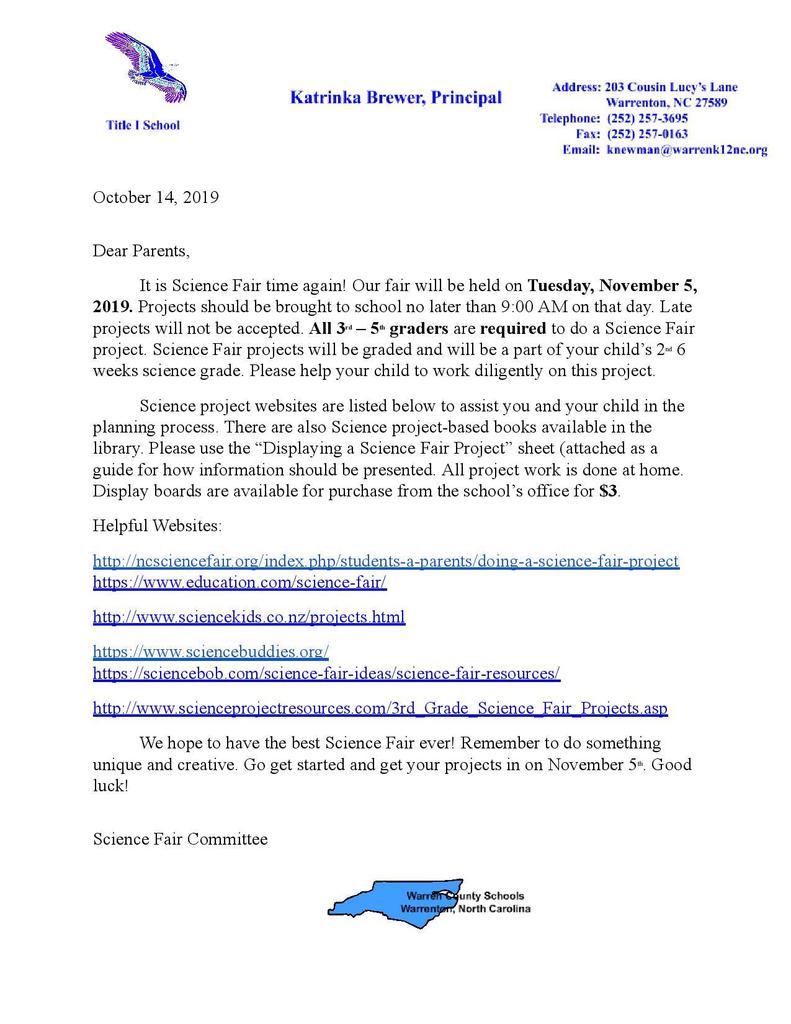 Title 1 Accountability Night at Mariam Boyd will be held on Thursday, August 22 at 6 PM. During this important event teachers, parents, and students will discuss expectations and responsibilities for the 2019-2020 school year. We are looking forward to seeing you there!

Mariam Boyd Elementary will have a new and improved website in the next couple of weeks. Our staff will be able to keep you more informed than ever before. Messages like this will be sent to our web page, phone app, face book and twitter pages at the same time. More Info soon

Welcone back students to the 2019-20 school year. The staff at Mariam Boyd is excited to have you back.