Hello parents. We hope that you will join us for our Winter Program tomorrow night at 6 PM in our Multi-Purpose Room. Our baby eagles are eager to display their talents.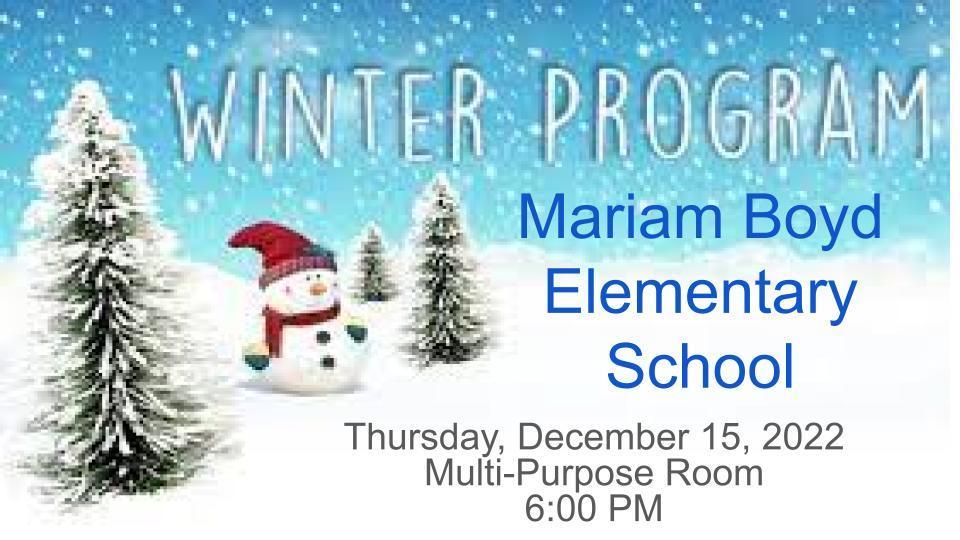 Weekly Announcement Updates: * Unfortunately we will not be able to sell items in the Polar Pals Gift Shop. Sorry for any inconvenience. *Cub Scouts will have a sign up session at school tomorrow, (Tuesday) at 5:30 pm in the cafeteria. Students brought a flyer home today.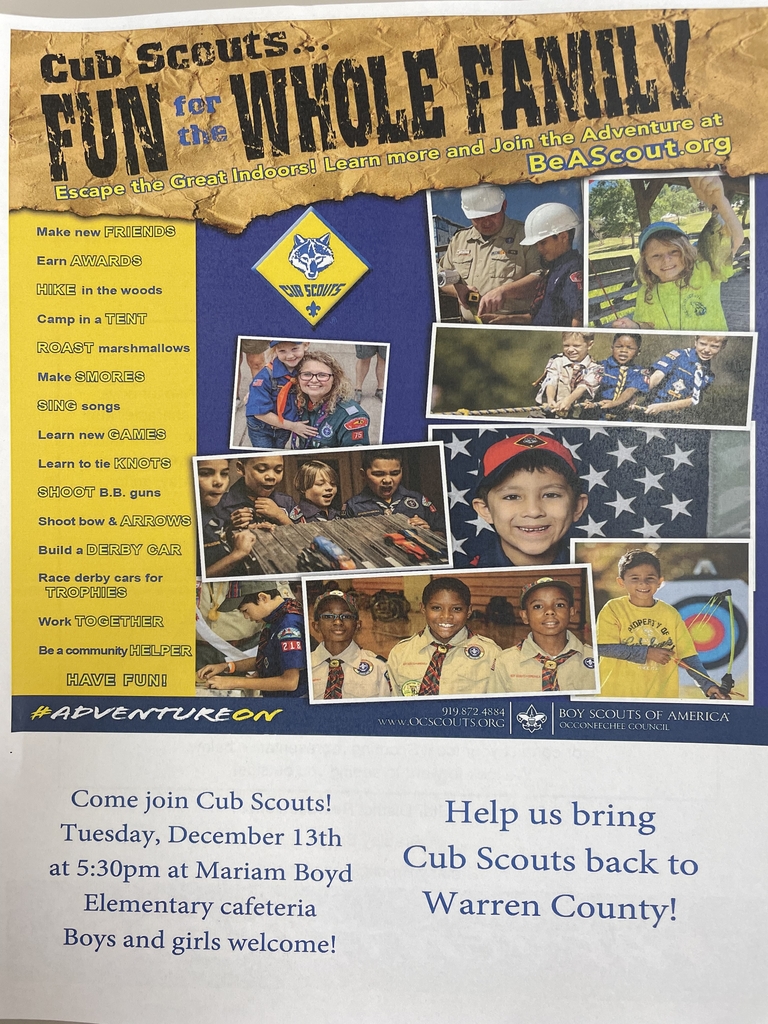 We are super proud of our Digi Eagles Robotics Team who traveled to South Central High School in Winterville, NC on Saturday to compete in their first robotics competition.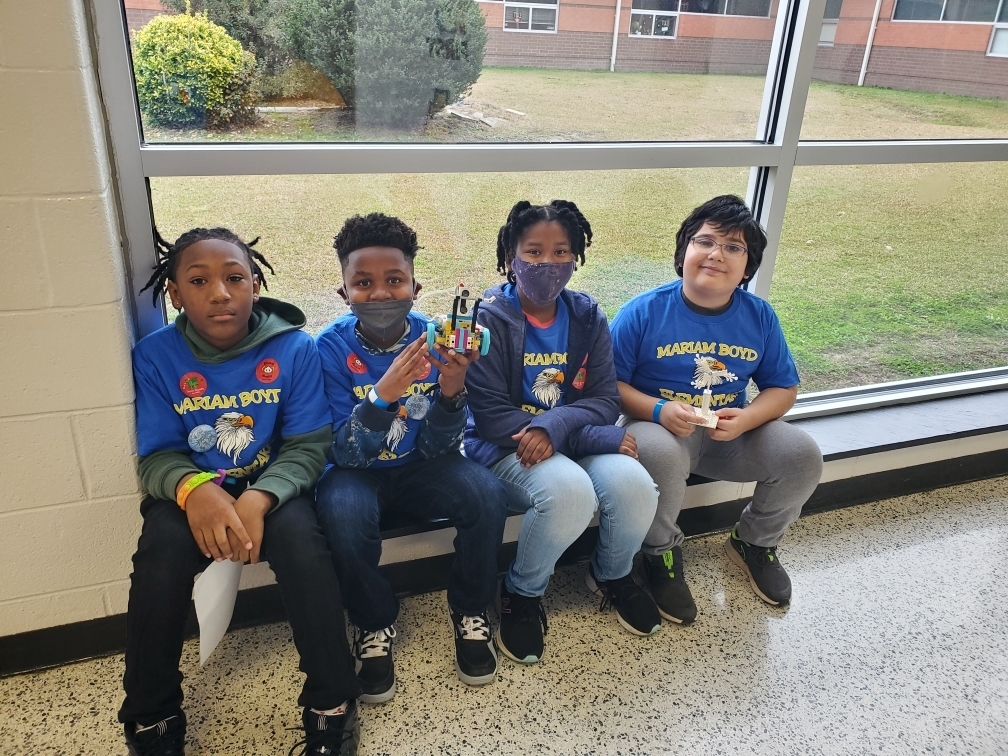 Congratulations to our Warren County District Science Fair Winners Terrence Williams - 2nd place for 3rd grade Letalia Hardy - 3rd place for 3rd grade Marianne Aguilar - 1st place for 4th grade Aaden Cheek - 2nd place for 4th grade Javion Richardson - 3rd place for 5th grade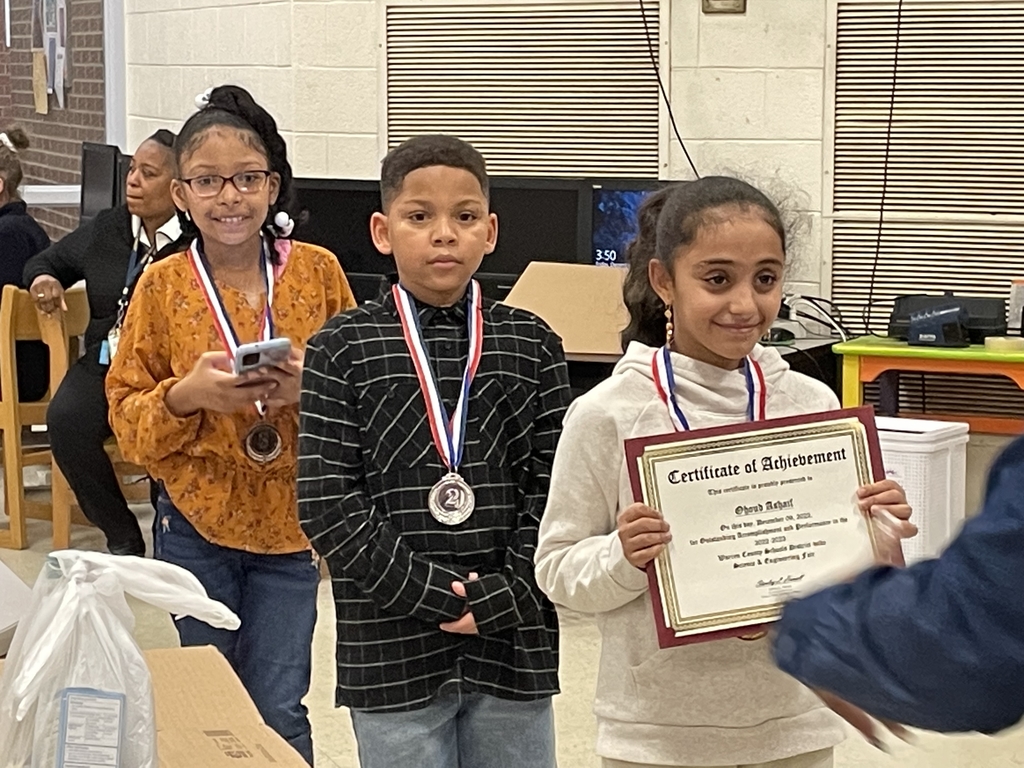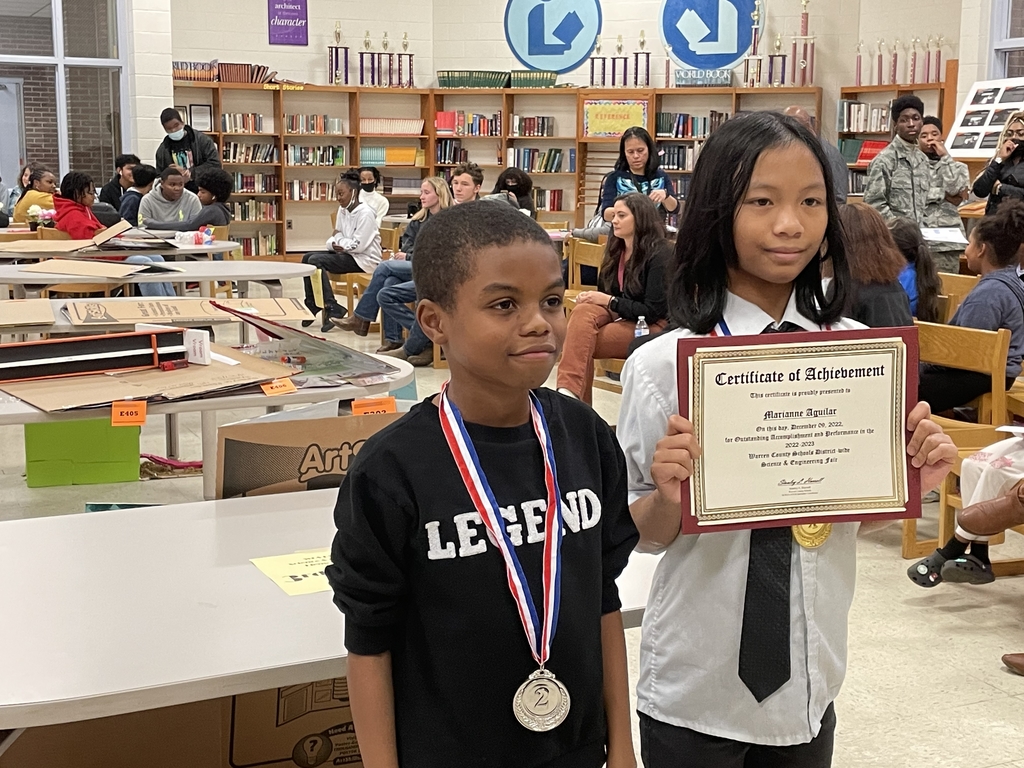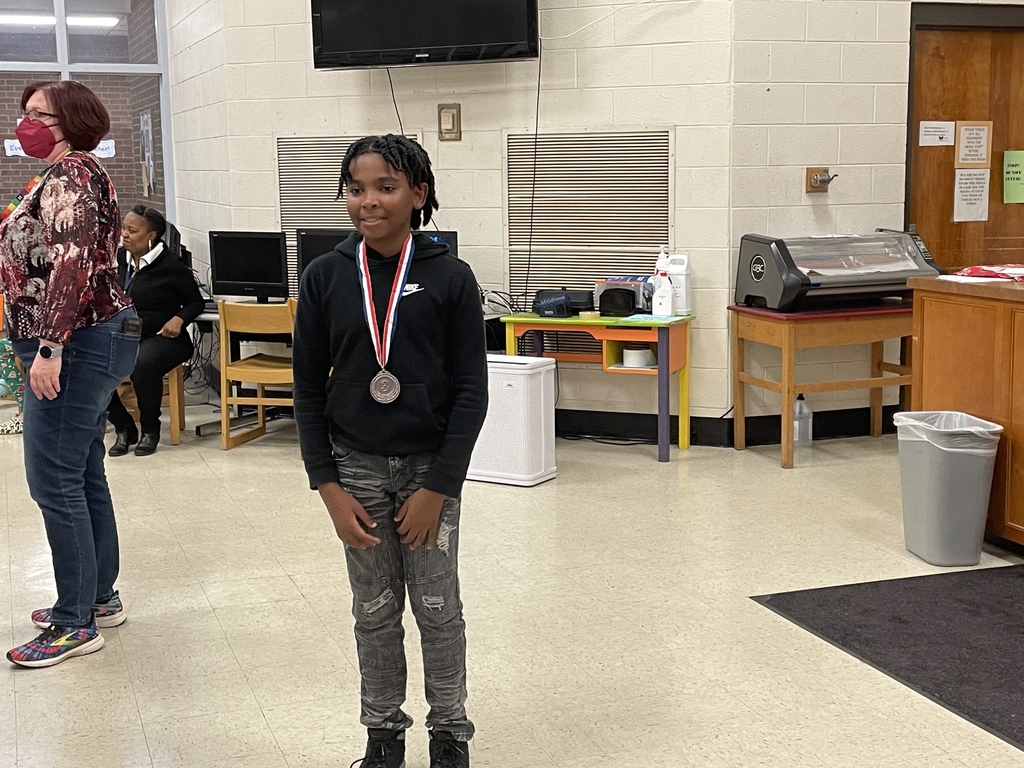 Weekly Announcements *Polar Pals Gift Shop - December 12-16 - Students can purchase gifts for family and friends *Picture money is due by Wednesday, December 14th *Children's Winter Program is Thursday, December 15th at 6 pm *The Soil and Water Poster Contest is due Friday, December 16th. The theme is "Water.. The Cycle of Life." This is required for 3rd, 4th, and 5th grade students *No Boys and Girls Club on Friday, December 16th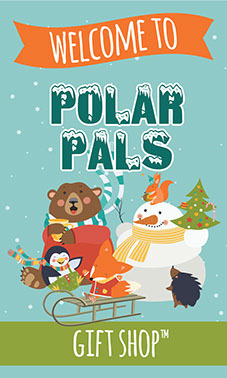 Help us Celebrate and Congradulate our 2022-2023 Mariam Boyd Science Fair Winners. Our 1st and 2nd Place Winners will be presenting their projects tomorrow, December 9th at Warren County High School Media Center. Public can come and view the projects starting at 1:30pm.
https://youtu.be/CEhnewh3xls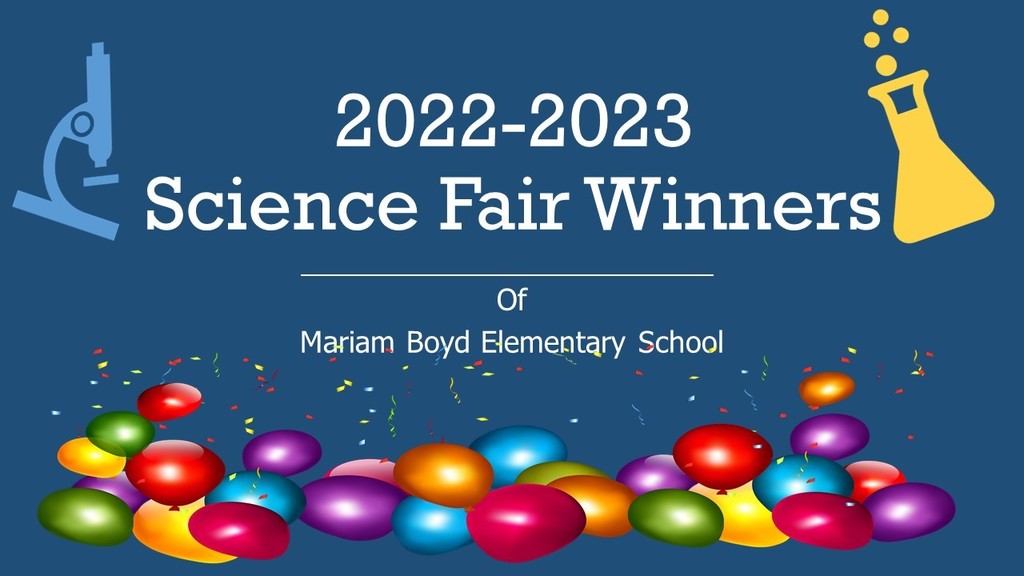 This is a reminder that tomorrow is a 12:30 dismissal. There will be no Boys and Girls Club on Friday. We wish our representatives to the Warren County Science Fair best wishes as they compete tomorrow and our Digi Eagles Robotics team as they compete on Saturday.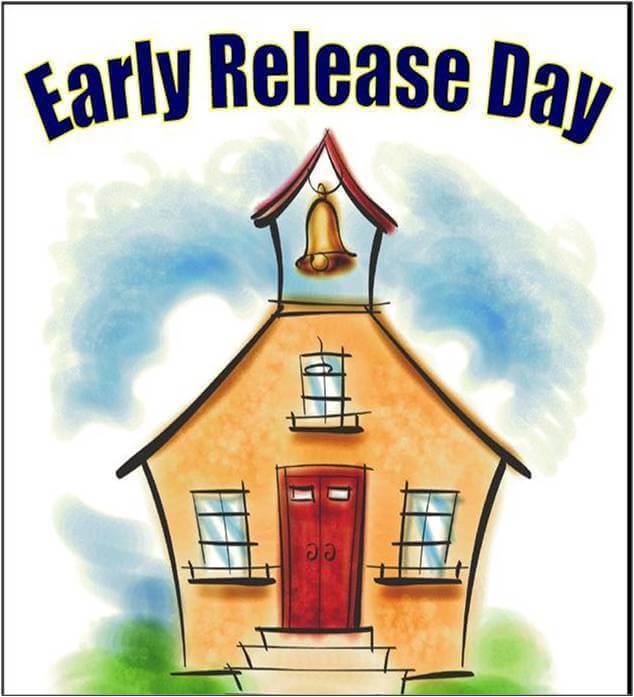 Weekly Announcements: *Scholastic Book Fair will be this week, December 5-9th *Picture makeups will take place on Wednesday, Dec. 7th *Friday is 12:30 dismissal *District Science Fair will be at WCHS starting at 1 pm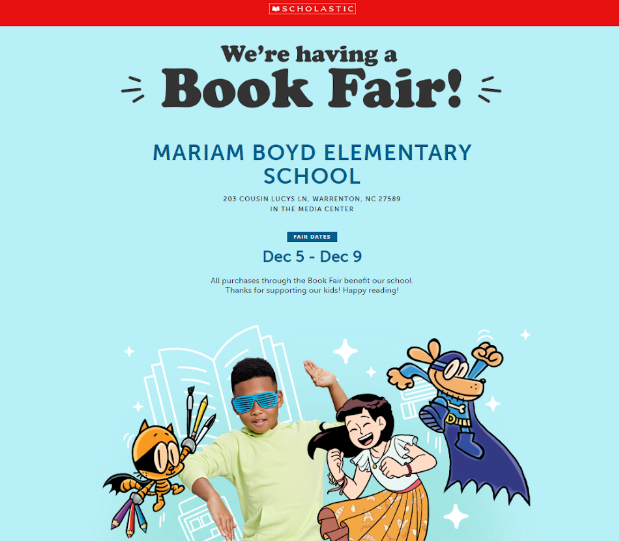 Sharing this opportunity that will happen on this Sunday at Lakeland Arts Center in Littleton at 2 pm. Kids can meet Santa, make a craft, have hot chocolate & cookies and take photos. All for free!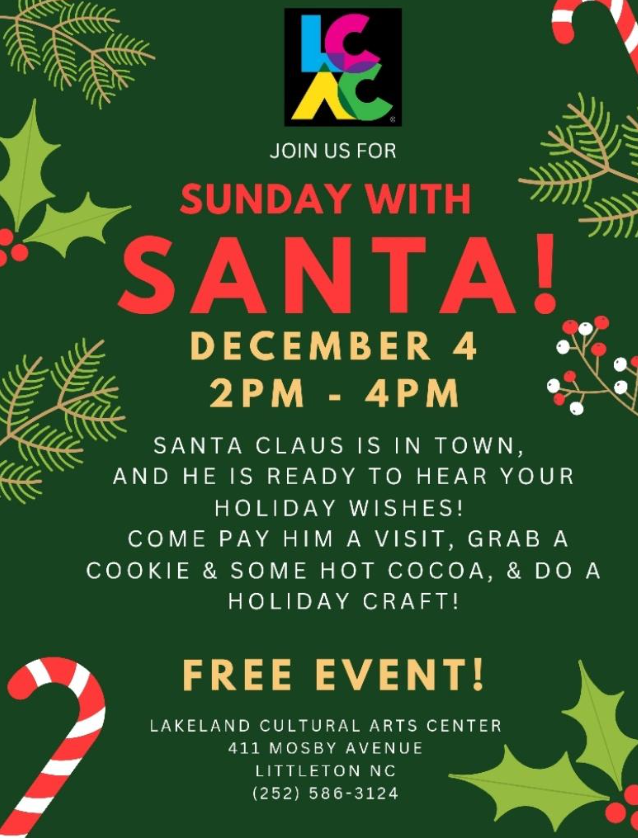 The Mariam Boyd Students would like to give a " Shout Out" to Ms. Jacquilla Brown for caring about our Reading Program so much that she dontated to our school library her book..."I Love Brown". Thank you again for the wonderful gift.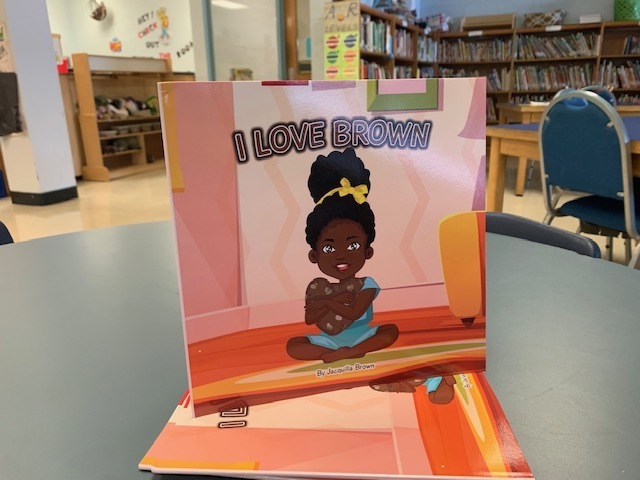 Weekly Announcements: *Fundraiser items are back. You may pick them up from school Monday or Tuesday. *Schools will be closed on Wednesday through Friday to observe the Thanksgiving holiday. *We wish you a happy and blessed Thanksgiving!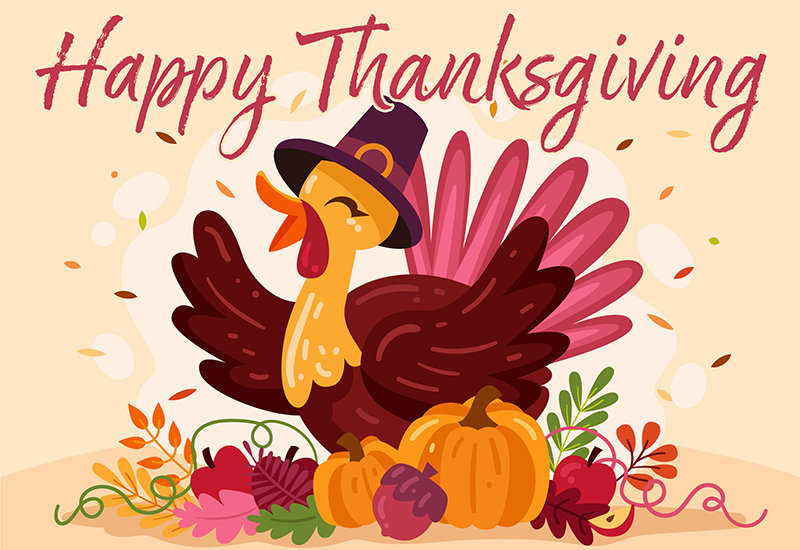 Our Weekly Annoucements: *Tuesday is Picture Day. *3rd, 4th, and 5th grade Science Fair Projects are due Wednesday. *Thursday we will have Special Treats with Special Peeps Parent Night beginning at 5:30 pm. *Parent Surveys will go live on Wednesday and continue to September 30th. We ask all parents to complete the survey. If you do not have a device, we will make it available to complete at school. *Thank you for your continued support.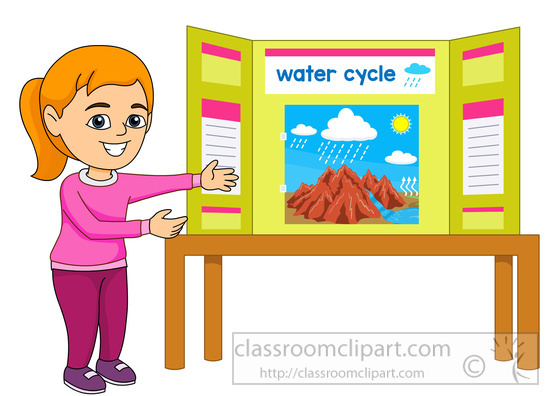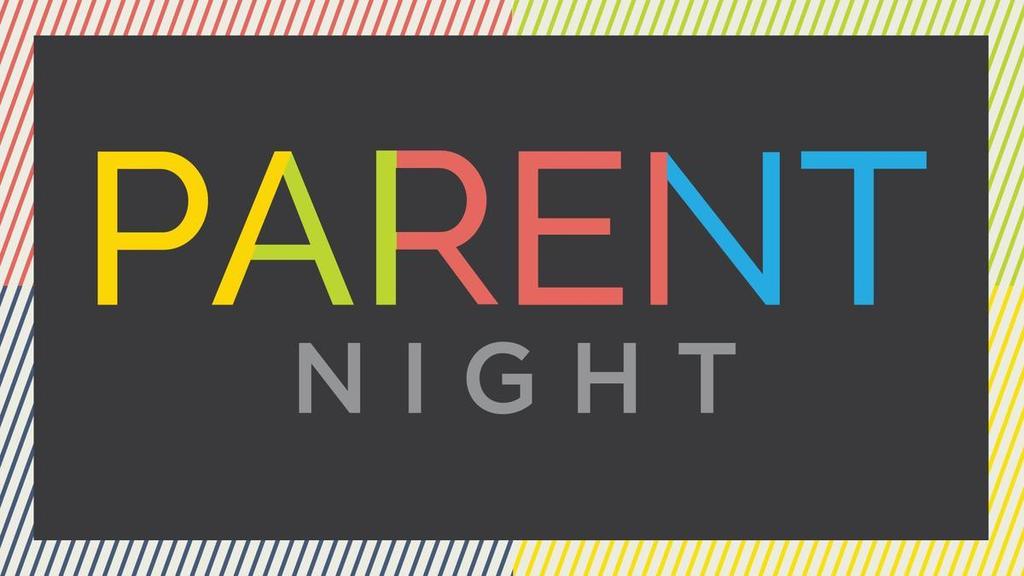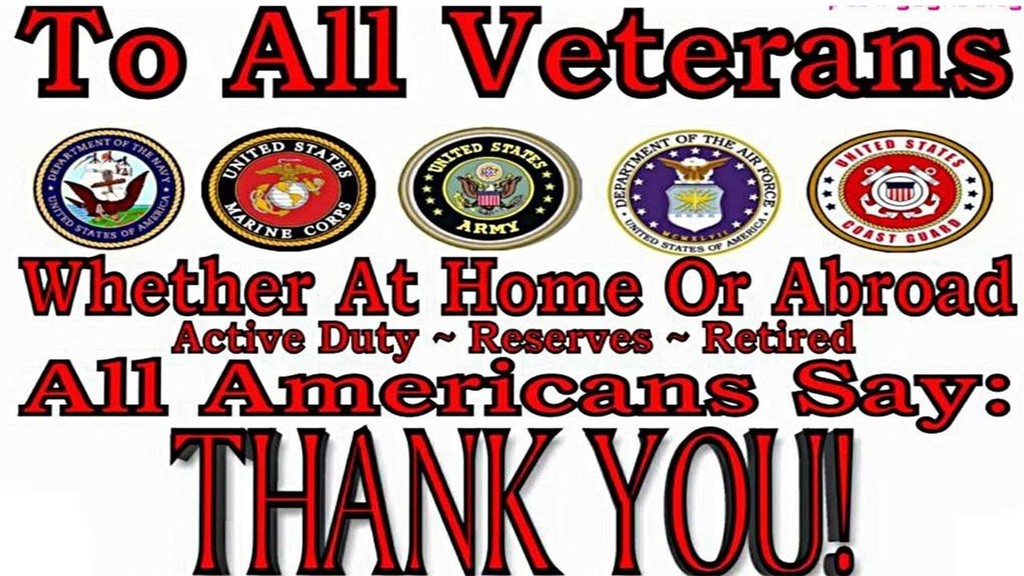 🚨 🏈 🚨State Playoffs Round 2= 🦅 v .🦅 tonight in Goldsboro. We need #WarrenFam to pack the Rosewood High nest. 8pm kickoff. Grab a nap this afternoon and keep the energy up tonight. Our 12th man always helps bring the W to dub-c. #EaglePride #WarrenSwagger #WarrenProud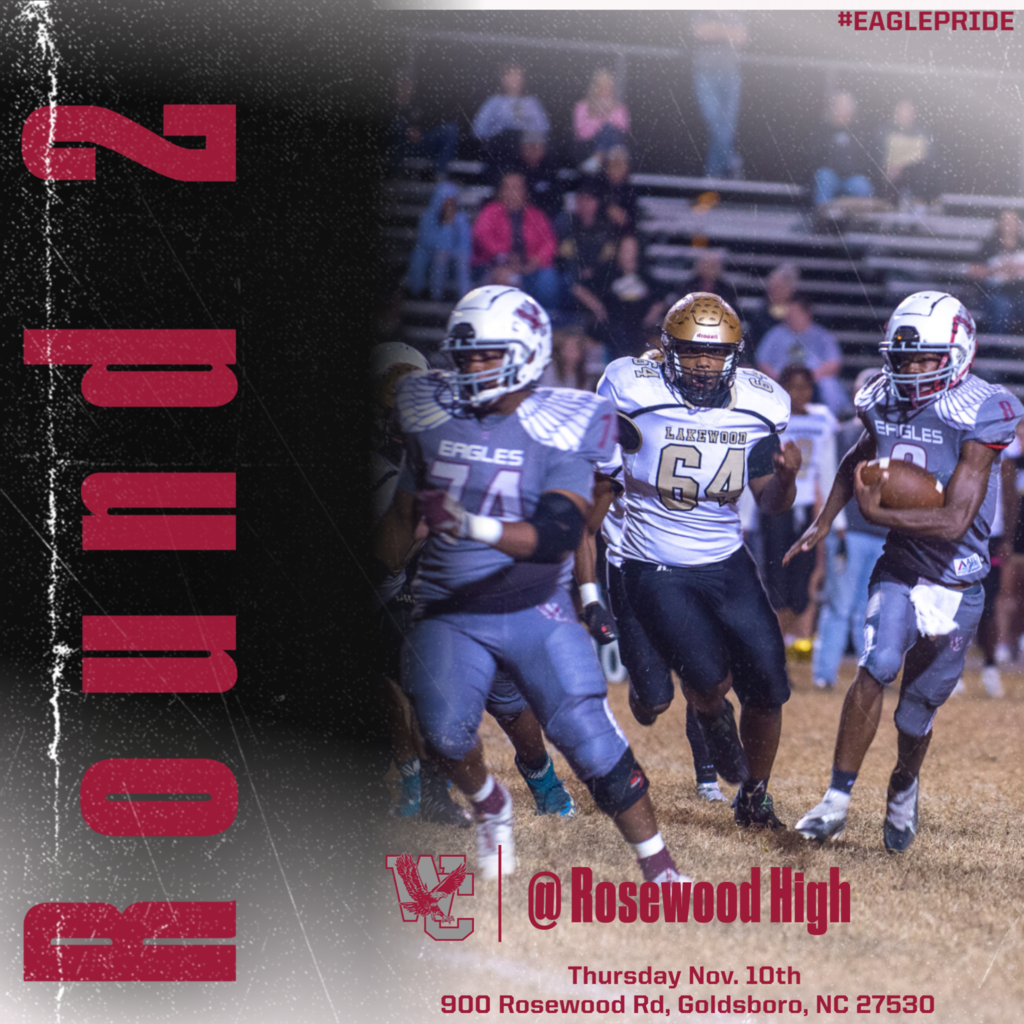 Weekly Announcements: * Wednesday, Nov. 9th is Early Dismissal * Parent Teacher Conferences will be Wednesday from 1-7 pm and Thursday from 8-12 noon. * No school for students on Thursday. * Friday is Veteran's Day holiday. * Picture Day will be on Nov. 15th * Science Fair projects are due Nov. 16th for grades 3-5.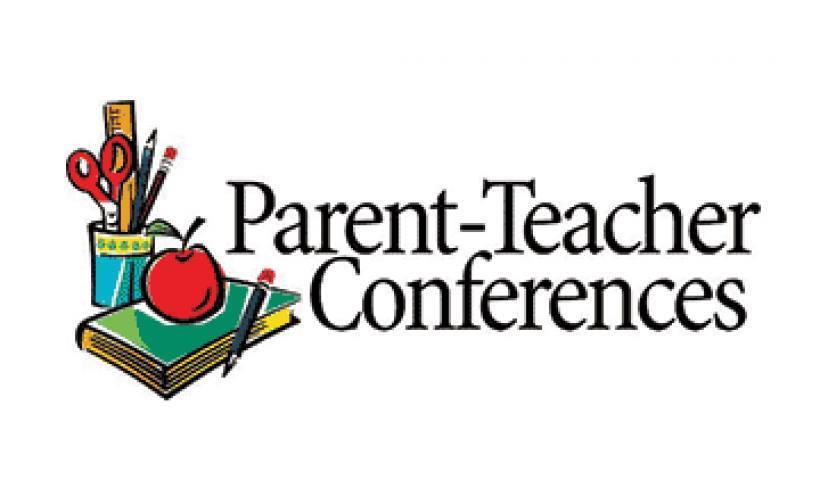 Reminder of our Fall Festival tomorrow, November 4th from 5 to 8 pm. We will have food, games, bouncy house, hayrides and much more. Vendors will be on site. Hope you can join us for a fun evening.

🚨🦅 Let's pack the nest for tomorrow's 🏈 playoff game! It's the first time we've had a home playoff game in more than a decade, so let's show the Leopards our #WarrenSwagger and #EaglePride! Doors open at 6. Get your tickets now:
https://bit.ly/wchsticket
. 🦅 🏈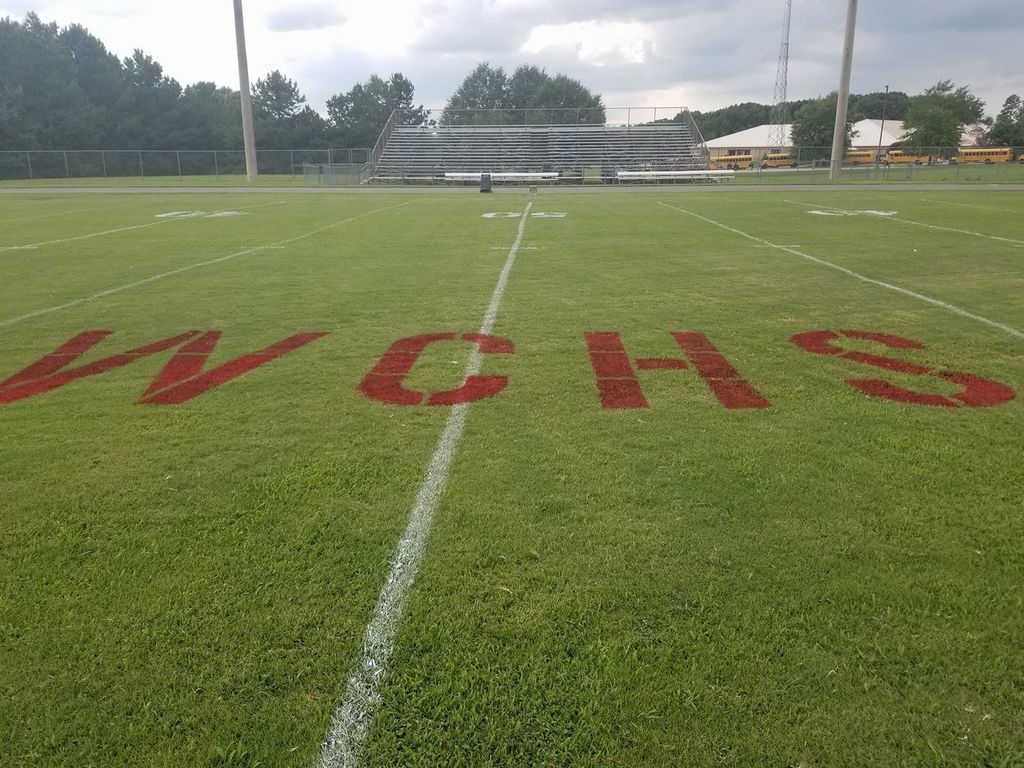 *The 1st Nine Weeks end tomorrow. Make sure your child has completed all assignments. *Grades 3-5 will take reading benchmark test tomorrow, math benchmark on Tuesday, and 5th grade science benchmark on Wednesday. Encourage your child to take your time and do your best. *Friday we will have special recognitions for perfect attendance, PBIS, and Student of the Month. *Tomorrow is the last day to purchase 50 cent cancer links. The class that raised the most money will have an ice cream party. Thank you for your support of a worthy cause. *The Fall Festival is coming up on Friday. November 4th from 5-8 PM. Please send donations for the fall festival if you are able. *Thank you for your continued support.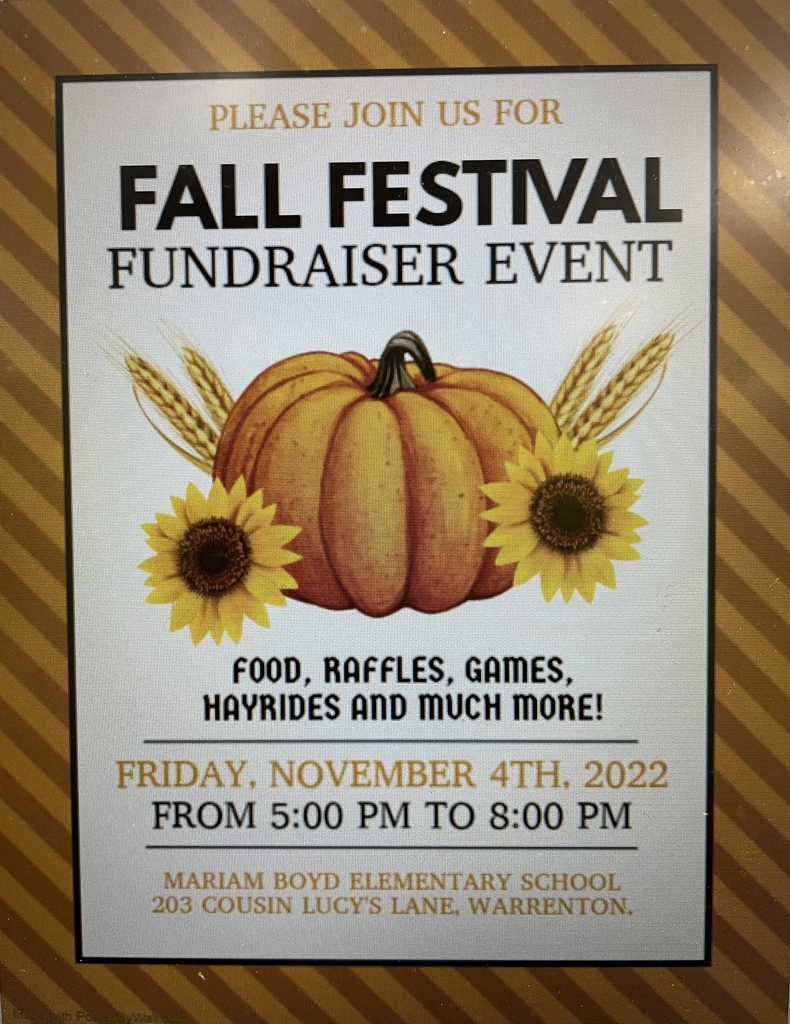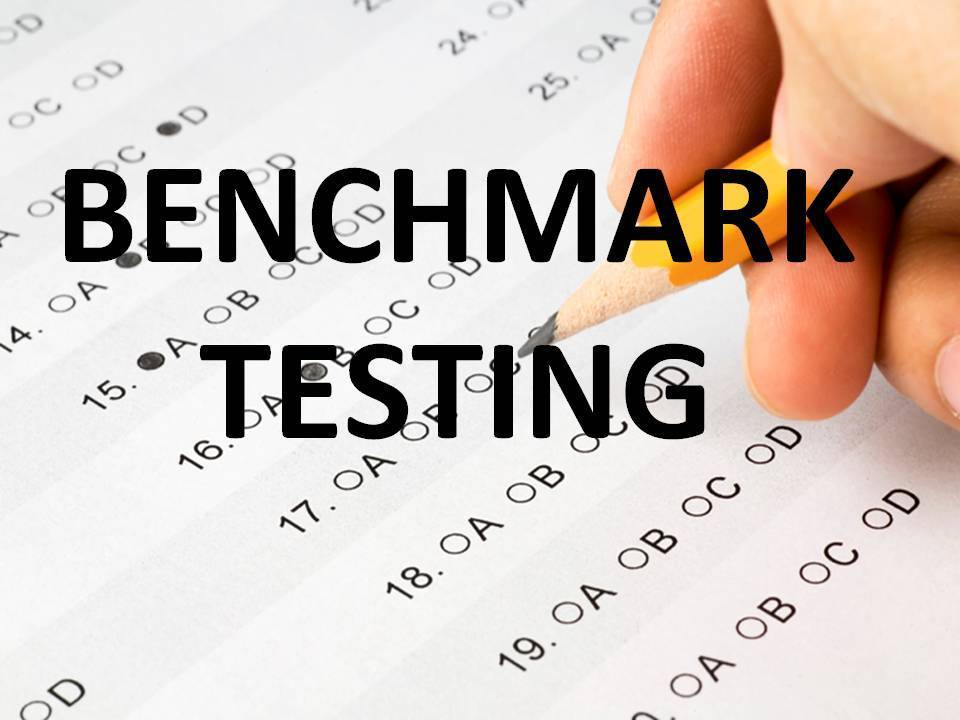 Mariam Boyd Elementary School want to send a special Shout-Out to Mrs. Powell and Mr. Drumgo for being the best Custodians in the World. We want to let them know just how much we love them by doing something special for them. Just watch what we did.
https://youtu.be/S4wYQiUWal0