Today's WCHS women's basketball game v. Northwest has been rescheduled for next Wednesday, February 8 at 5pm. #EaglePride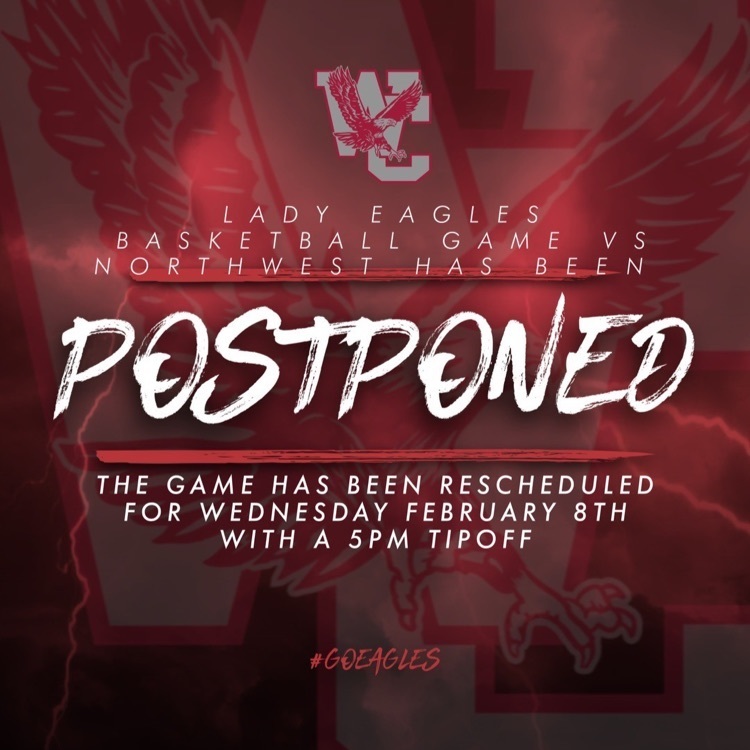 WCMS, WCHS, and WNTHS are dismissed at 9:45 this morning due to a power outage in the area. Buses are taking home bus riders. Staff will stay with other students until they are picked up from school. Thank you.

🚨🏀Cancellation Alert🏀🚨 The JV Boys Basketball game scheduled for this afternoon has been cancelled. The Varsity Girls team will still play at 6:00 and Varsity Boys at 7:30 tonight in the nest. Thank you for your ongoing support and Go Eagles! 🦅🏀

🚨 NO SCHOOL FOR STUDENTS TUESDAY 🚨 January 24, 2023 is a teacher workday for all schools except Warren Early College. WECHS will operate on a normal schedule. Traditional students, come back Wednesday to start the second half of our school year strong! #WarrenProud #WarrenFam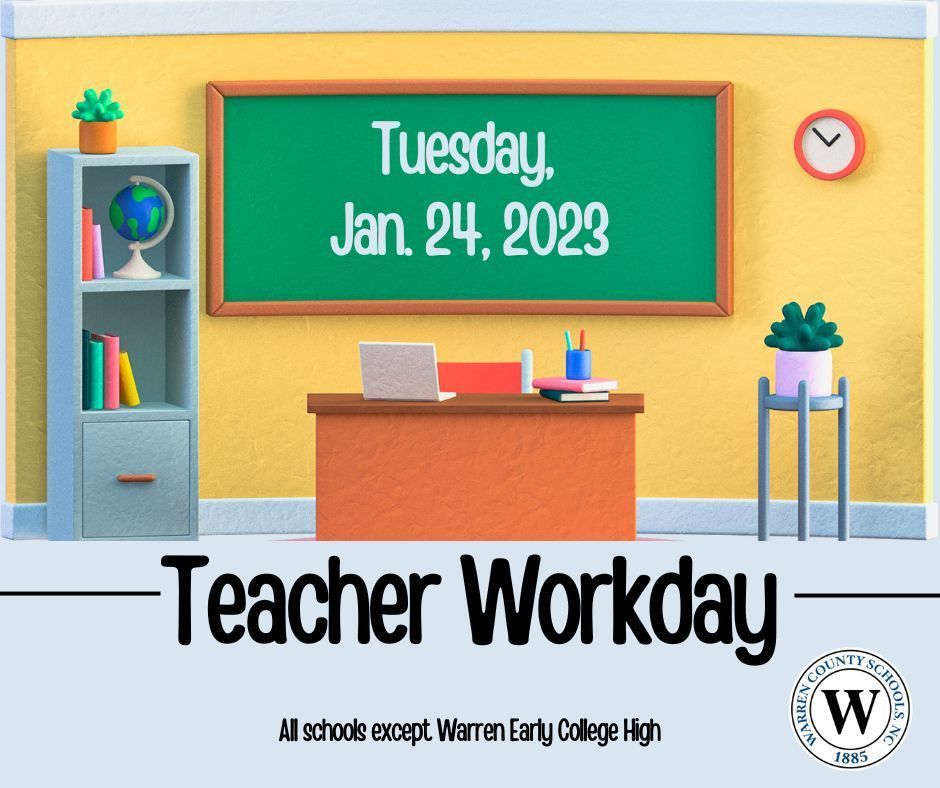 🎵🎭🥁🎨🎤🎵All County Arts Night - Friday, March 24 at Warren County High School. Come see our students shine as they show off their performing and visual arts skills! We'll provide more details closer to the event. #WarrenProud #WarrenSwagger #WarrenFam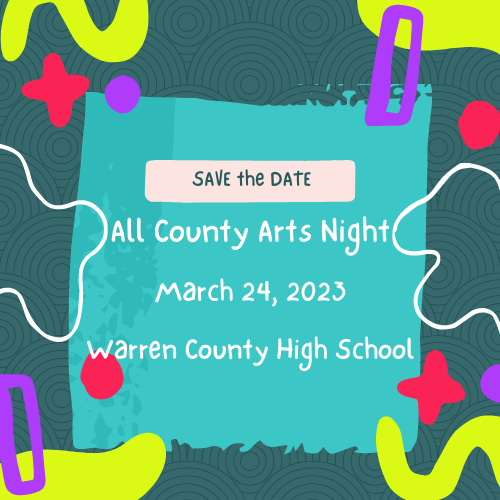 🏀Hoops!🏀 Let's pack the 🦅 nest Friday for our home opener v. KIPP Pride. We'll honor our 🏆1982 State Champions🏆 before the Boys' Varsity game around 7pm. JV tips at 4:30pm, Girls' Varsity around 6pm. Tickets online or at the door:
https://bit.ly/wchsticket
#WarrenEagles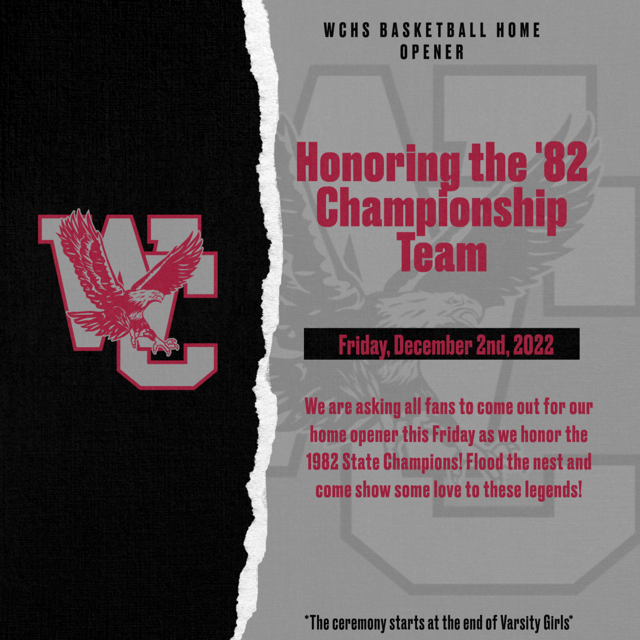 Please join us in celebrating our quarter 1 academic achievement! Congratulations to all of our Eagle Scholars!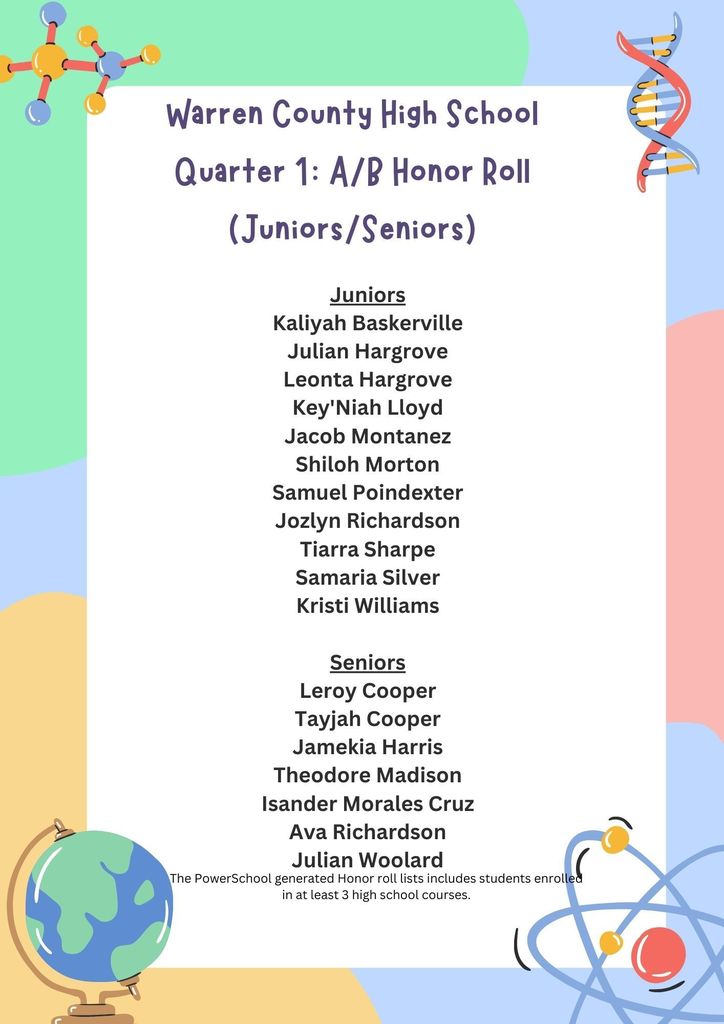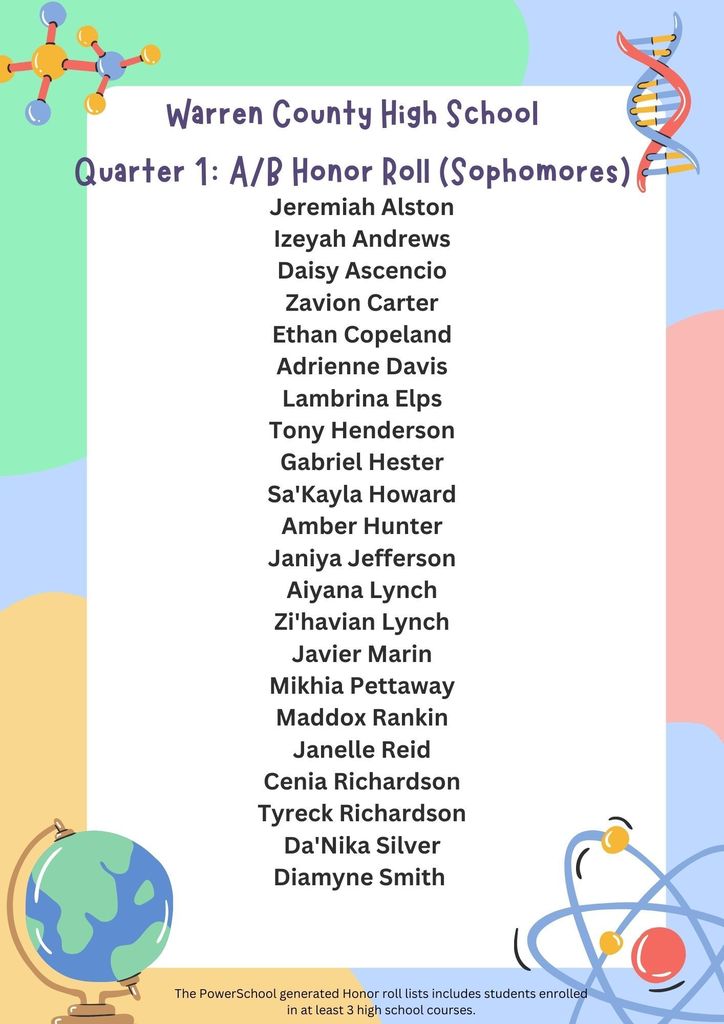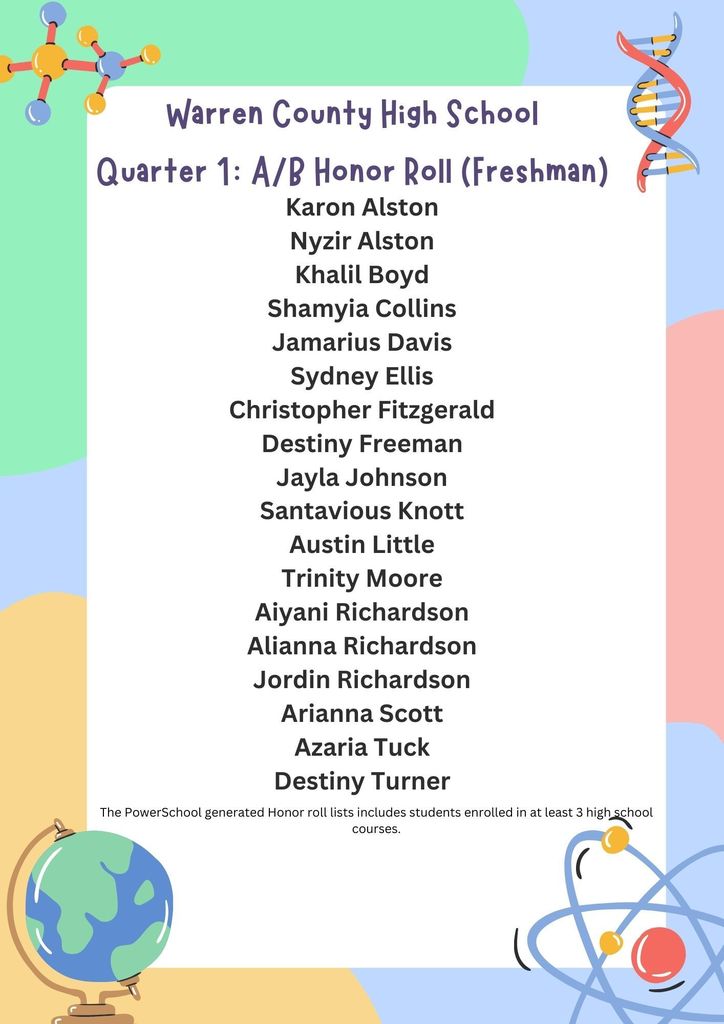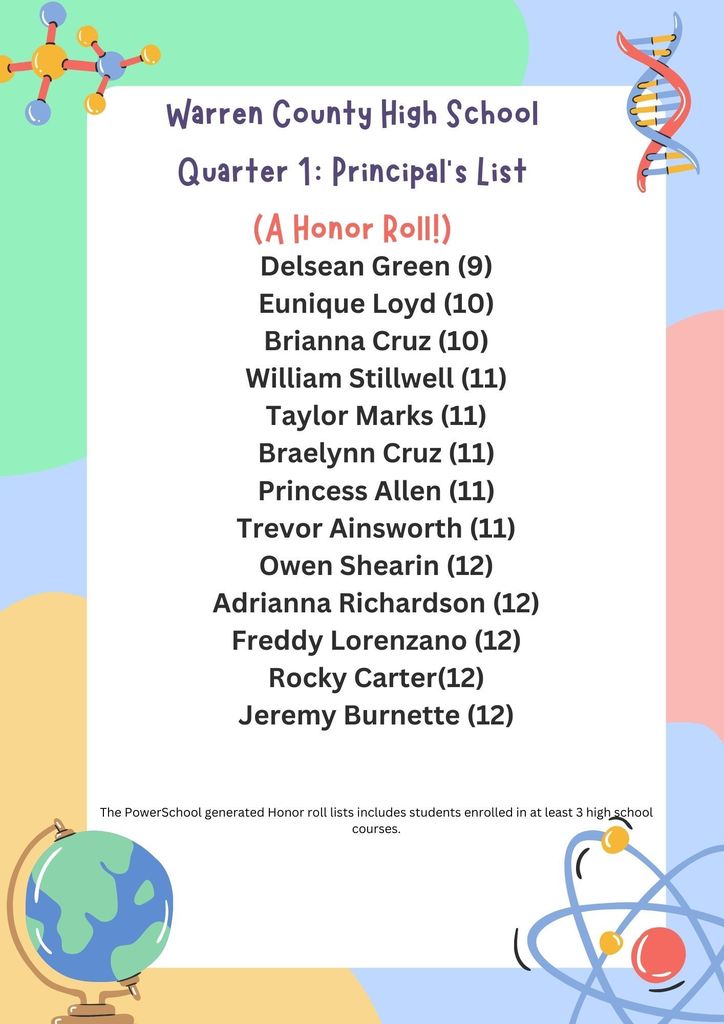 🚨 🏈 🚨State Playoffs Round 2= 🦅 v .🦅 tonight in Goldsboro. We need #WarrenFam to pack the Rosewood High nest. 8pm kickoff. Grab a nap this afternoon and keep the energy up tonight. Our 12th man always helps bring the W to dub-c. #EaglePride #WarrenSwagger #WarrenProud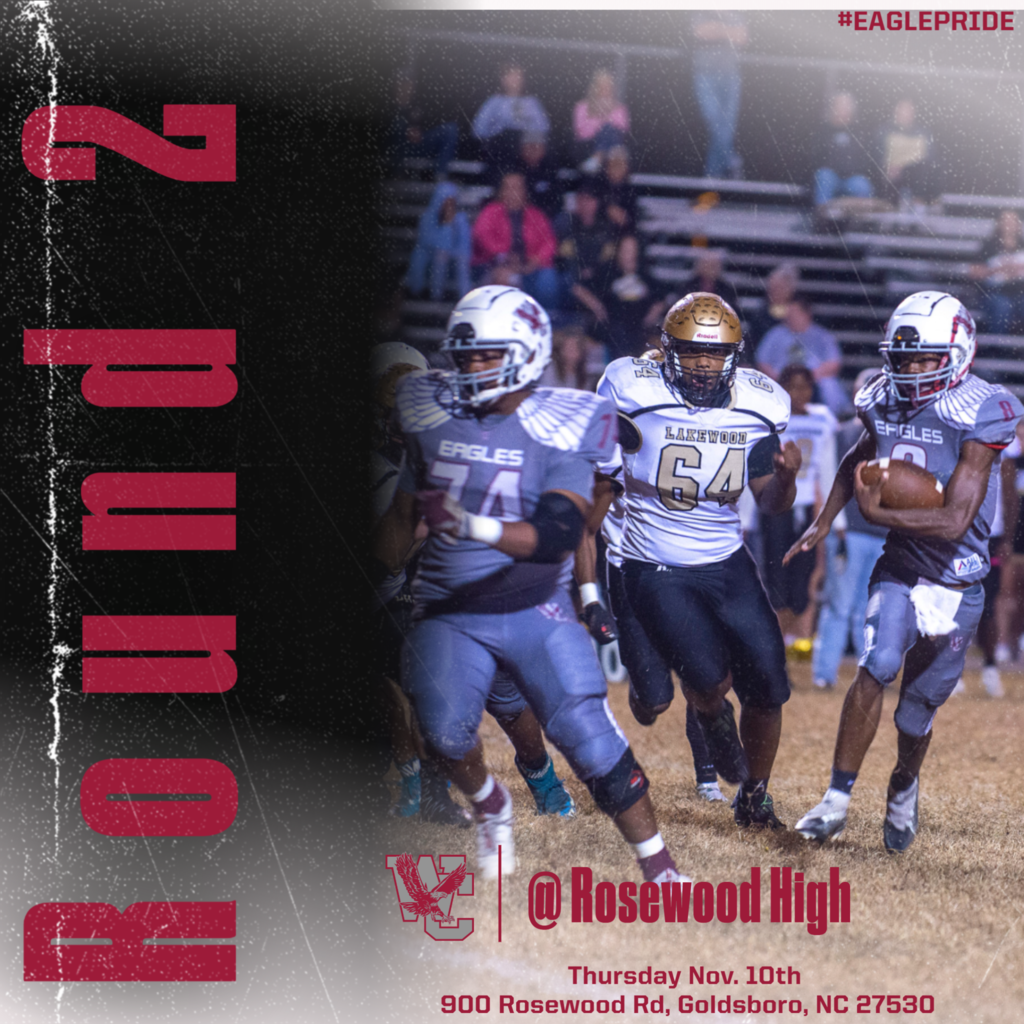 Eagle Families, Please remember that there will be no school tomorrow, Thursday November 10, or Friday, November 11 in observance of Veteran's Day. For those that were not able to come to pick up report cards tomorrow, you will have another opportunity on Thursday, November 10 from 8:30am - 11:30am. Please take this time to reach out to us regarding your child's conduct, academic progress, and overall wellbeing. We are in this together! Students, please take the next few days to rest, recharge, and be ready to learn when you return on Monday!
​Parent Teacher Conferences will take place on Wednesday, November 8 from 1:30 - 7:00pm. At this time, we will be passing out students' report cards. If you would like to schedule a conference, please email their teachers or click the link that has been provided below. You can also visit their teacher's classrooms when you pick up their report card.
https://forms.gle/WoMiTHVyqddW
...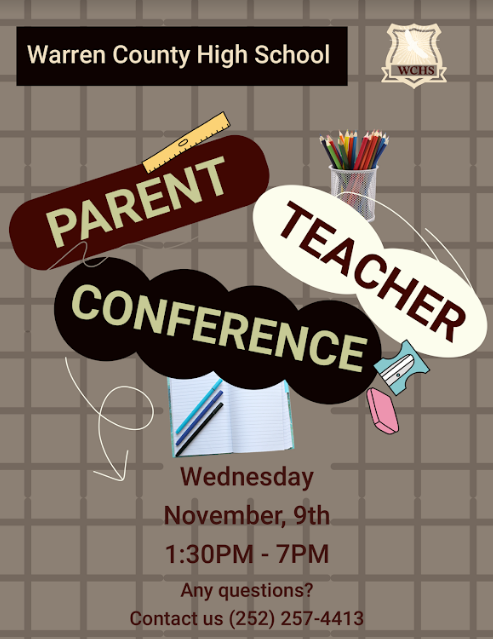 Eagle Family! Our parent-teacher conferences will take place on Wednesday, November 9th from 1:30pm - 7:00pm. Please email your student's teacher if you would like to schedule a specific time to meet, otherwise, please stop by to pick up your child's report card.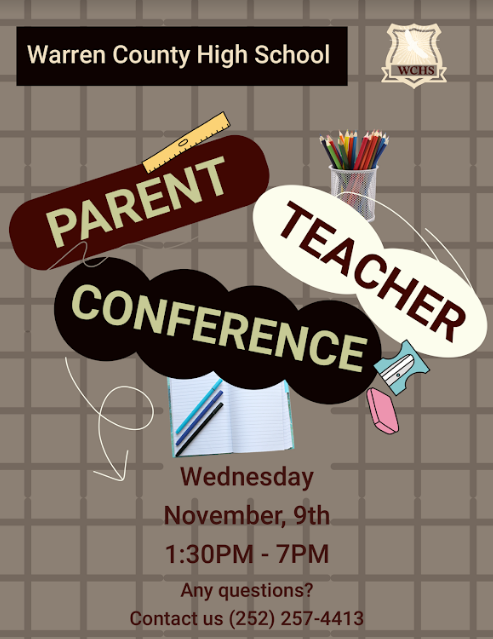 🚨🦅 Let's pack the nest for tomorrow's 🏈 playoff game! It's the first time we've had a home playoff game in more than a decade, so let's show the Leopards our #WarrenSwagger and #EaglePride! Doors open at 6. Get your tickets now:
https://bit.ly/wchsticket
. 🦅 🏈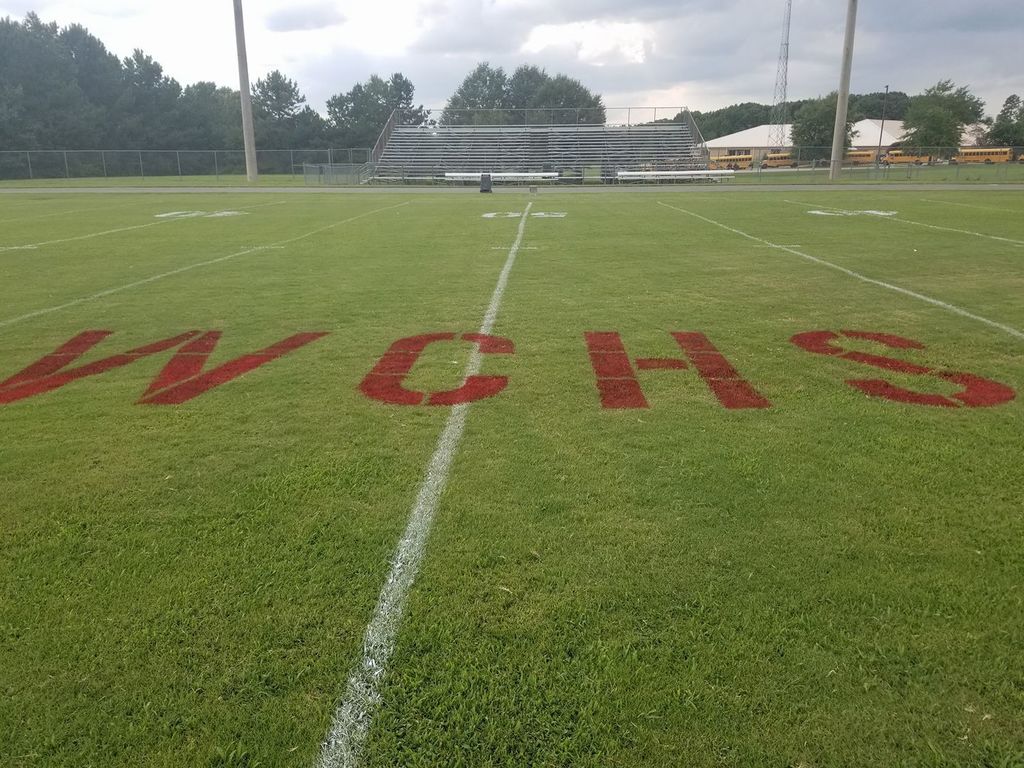 Good evening, Eagle Family. Please listen for a few important announcements. Today is the last day of the grading period. Report cards and parent-teacher conferences will take place on November 9. Parents, there are two classes in which a teacher is not currently present: Earth-Environmental Science, and Ms. Welch's Math III/IV class. We have sent letters home explaining our efforts to staff these courses. In the meantime, students will be enrolled in Edmentum, a district-approved online course that is self-paced. We apologize for any inconvenience or disruption to the learning process. We assure you that we are making every effort to fill these vital positions. Thank you!
As a celebration of our improved literacy initiative, Monday, October 31 is our Book-A-Treat Day where students and staff can dress up like their favorite character from a literary work (books, comic books, short stories). Please review the guidelines that are attached.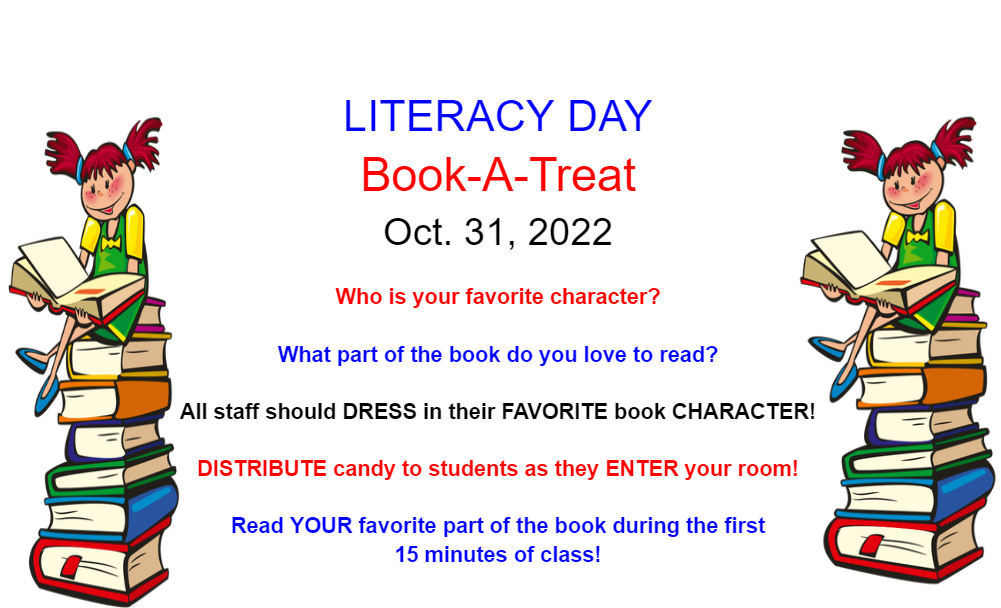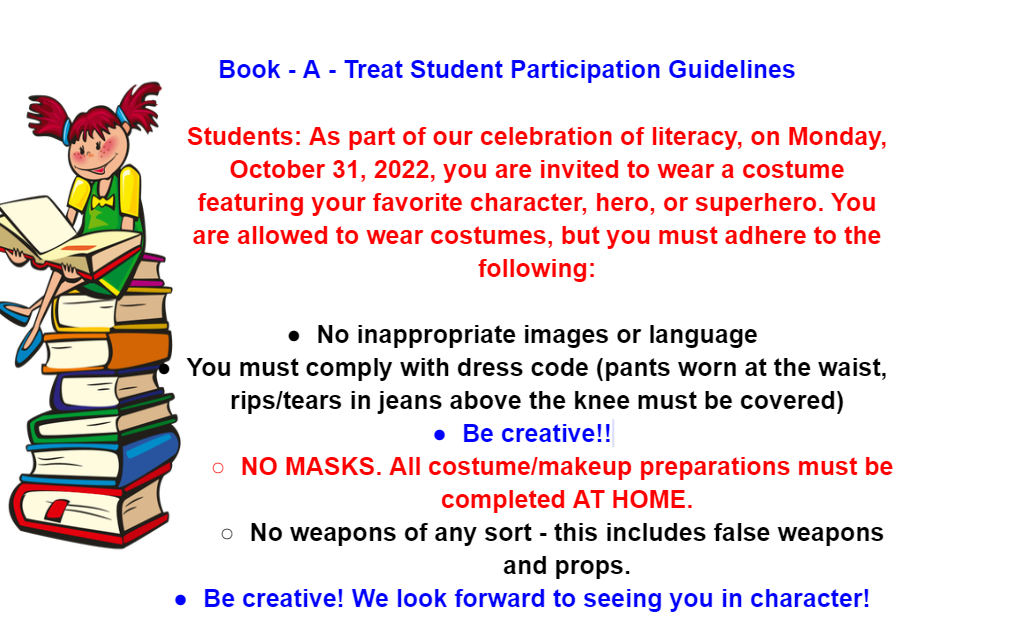 The NC Department of Public Instruction recognized WECHS Principal Shena Judkins and WNTHS Principal John Green for being in the top 50th percentile of principals across the state. Congratulations to these awesome administrators! #WarrenProud #WarrenSwagger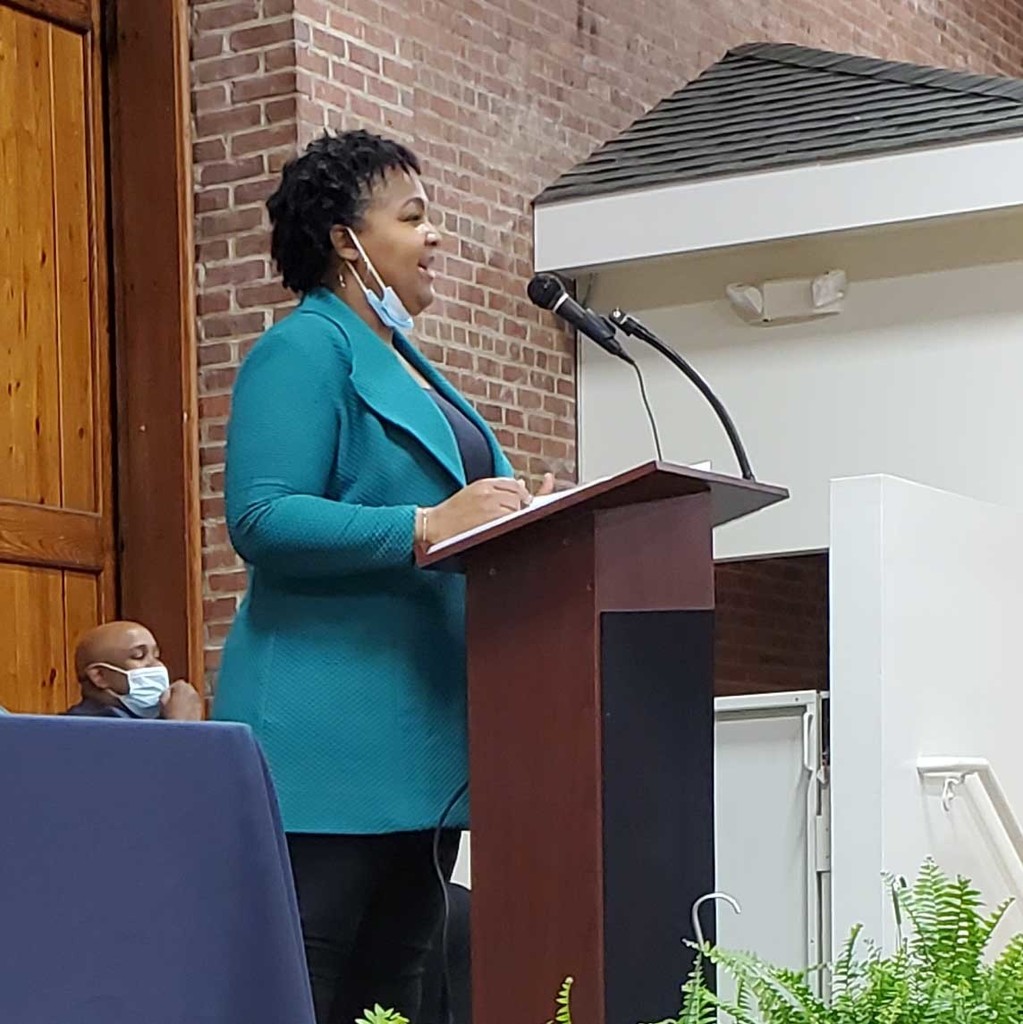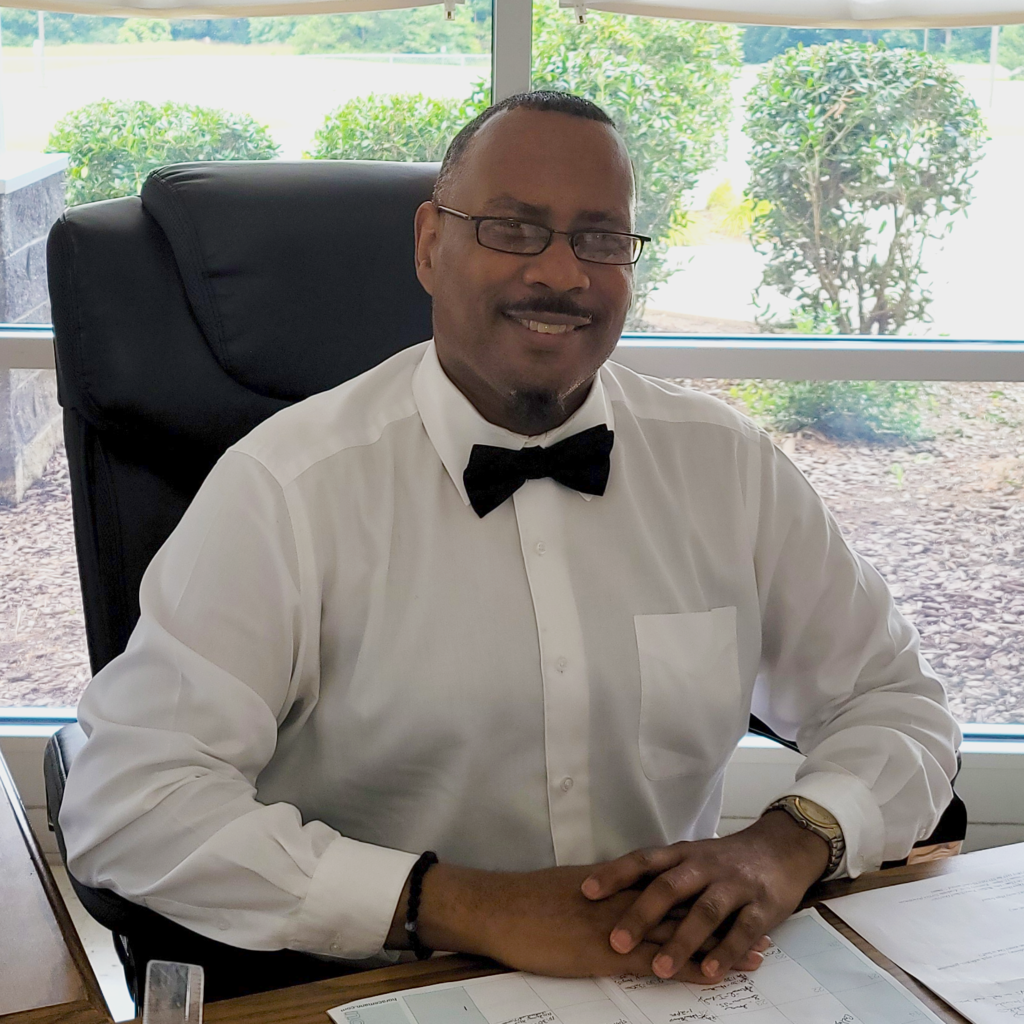 Good evening, Eagle family! Please be reminded that tomorrow, Thursday, October 27, 2022 is an early release day for students. School will be dismissed at 12:30pm
Greetings, Eagle Family, This is your principal, Dr. Landis, with a few important announcements and reminders regarding expectations for learning. I want you to be aware of the importance of valuing the short months that we have left in the semester. Before you know it, we will be taking final exams. We want all students to be promoted to their next grade, and to take full accountability for their learning experience. We have 50 days until students take their final exams. The grading period ends on October 31, which means that report cards are soon to follow. Keep in mind that we are now on 9-week terms, therefore, there will only be 2 report cards given per semester. Promotion not only includes success in their classes, but exams bear a significant amount of weight. Regarding conduct: students are expected to be respectful and courteous at all times to all peers and adults. More will be discussed in the October grade level meetings. You can help us by asking your child about their day, their classes, their work, and their peer interactions. Thank you for your time and attention to this pressing matter.

Reminder: Join us Thursday from 6-7:30 at Warren County High School for a Town Hall meeting. Hear from Superintendent Sutton and tell us what you think about the district's plans for the future. We hope to see you there!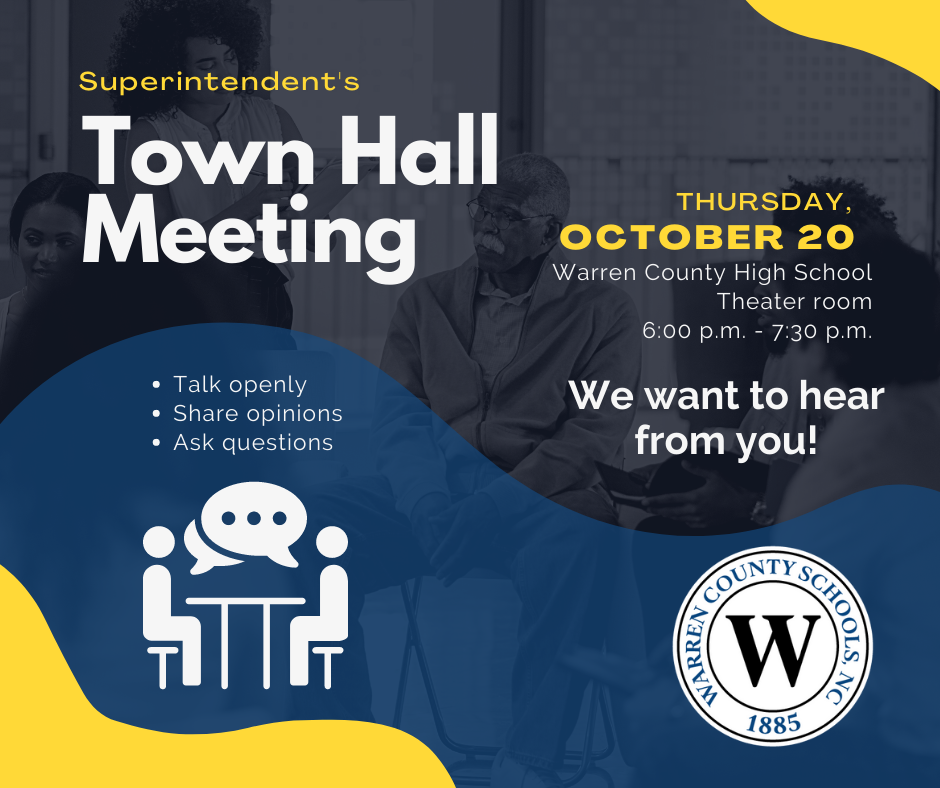 🦅 🏈 🥁 Are you planning to attend our 40th Anniversary Homecoming Game 2pm Saturday at WCHS? Get your digital game tickets on your phone before you go!
https://bit.ly/wchsticket
. See ya' at the nest. GO EAGLES! 🦅 🏈 🥁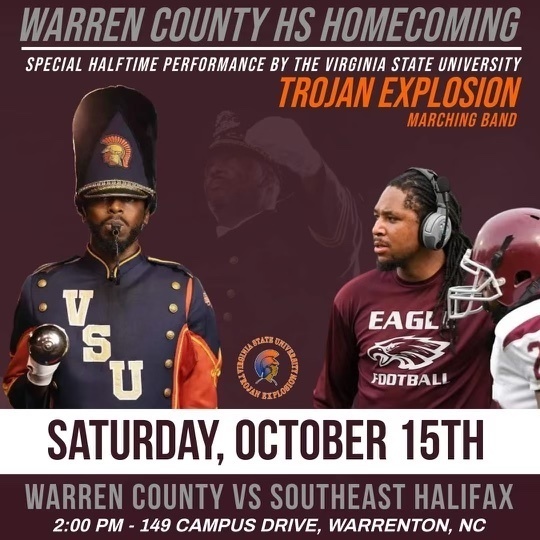 Aerospace-Based STEM Program
(Vance-Granville Community College)
Interested in a new, aerospace-based STEM program for students grades 8-12? Vance-Granville Community College is hosting an event October 15, 2022 from 9-10 AM at the VGCC Main Campus in building 7, room 7109. Parents are welcome!
Learn more about the program by reaching out to James Brown, Jr. at 252-738-3520 or brownj@vgcc.edu.