We always enjoy seeing arts in action in our schools! We celebrated #ArtsInEducation this week and every week. MBES 1st graders drew Eagles. #WarrenSwagger #WarrenProud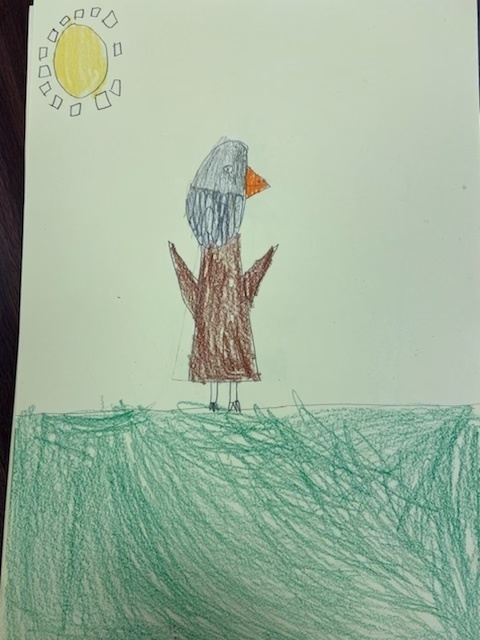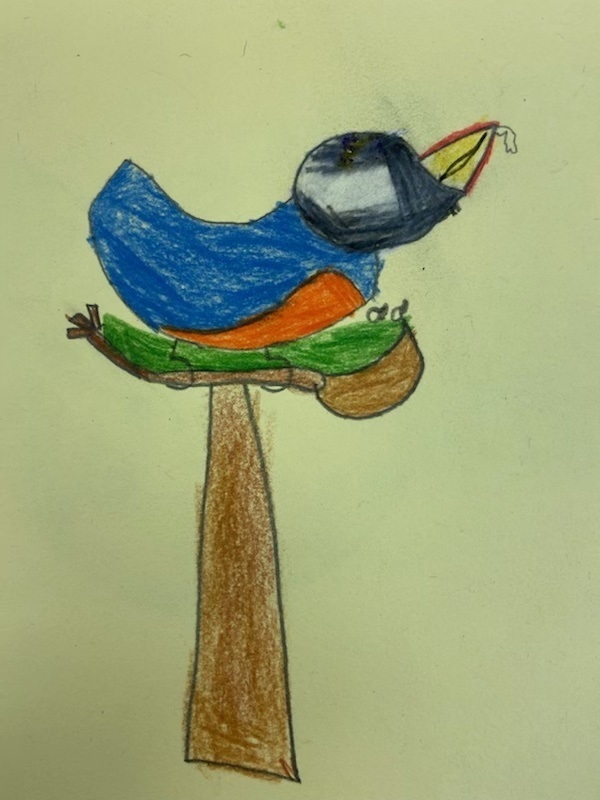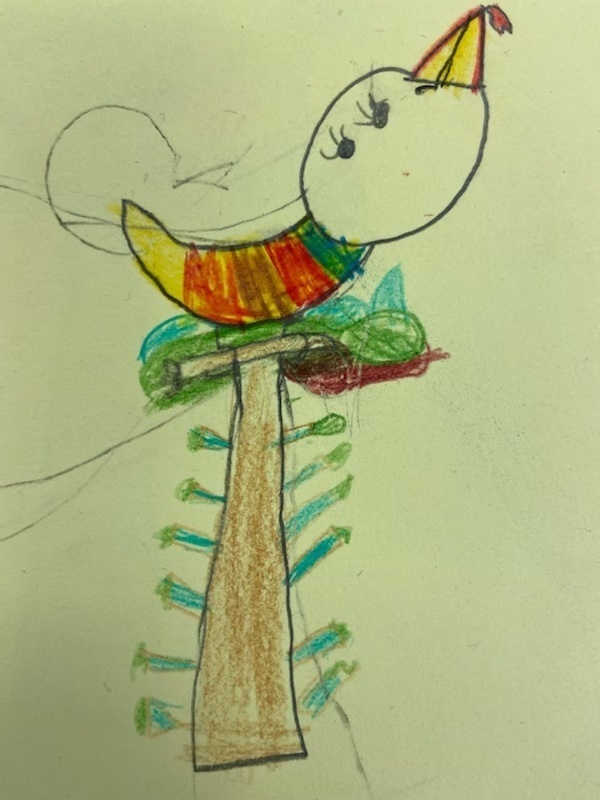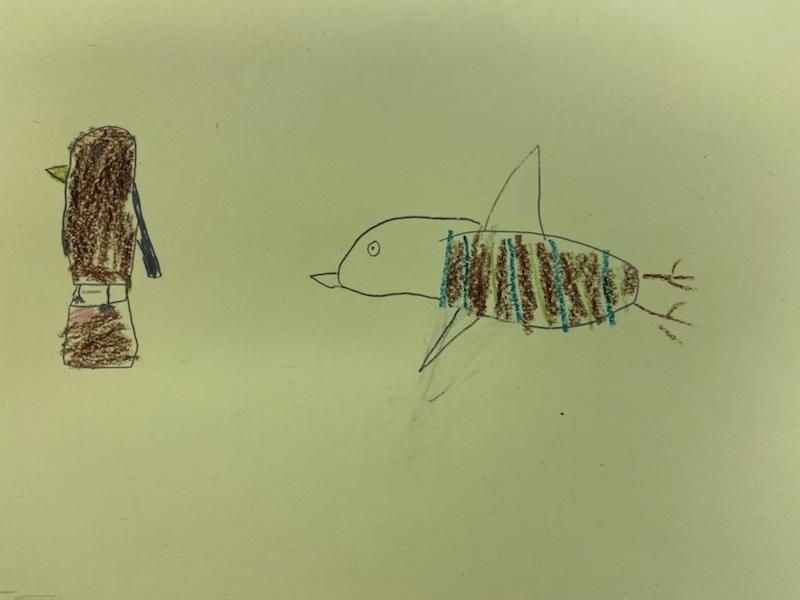 Our annual Title I annual parent meeting is scheduled for Tuesday, September 20 @ 6:30pm in the WCHS Theater.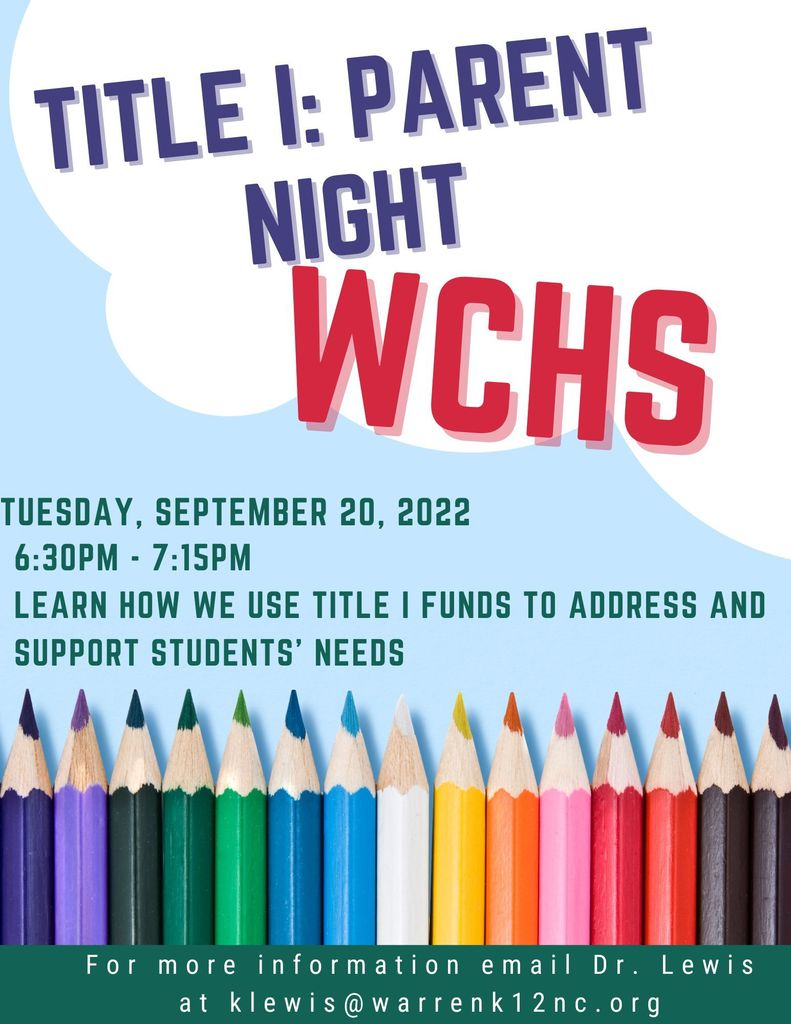 Our 2022-2023 Bell Schedule: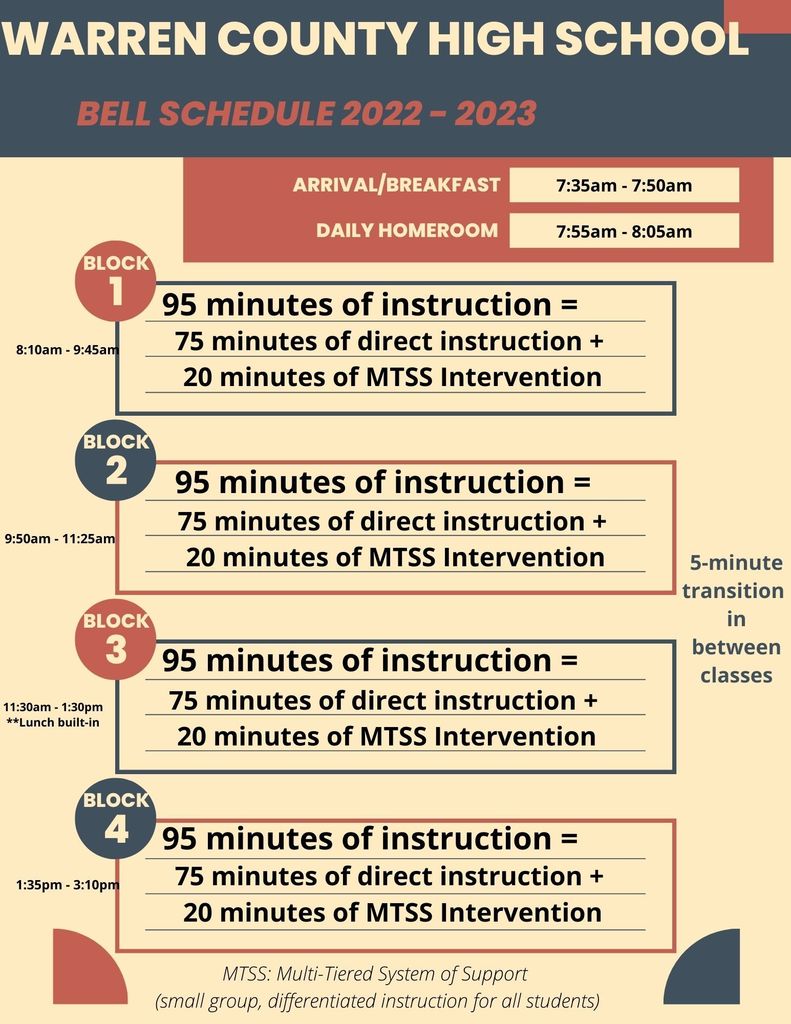 NEW Course offerings! Foundations of Biology is a recommended Co-Requisite to biology. Students will spend more time exploring, investigating, and being engaged in hands-on activities. The course is complimentary to our NC Biology Course, and will help students for prepare for success when taking the EOC!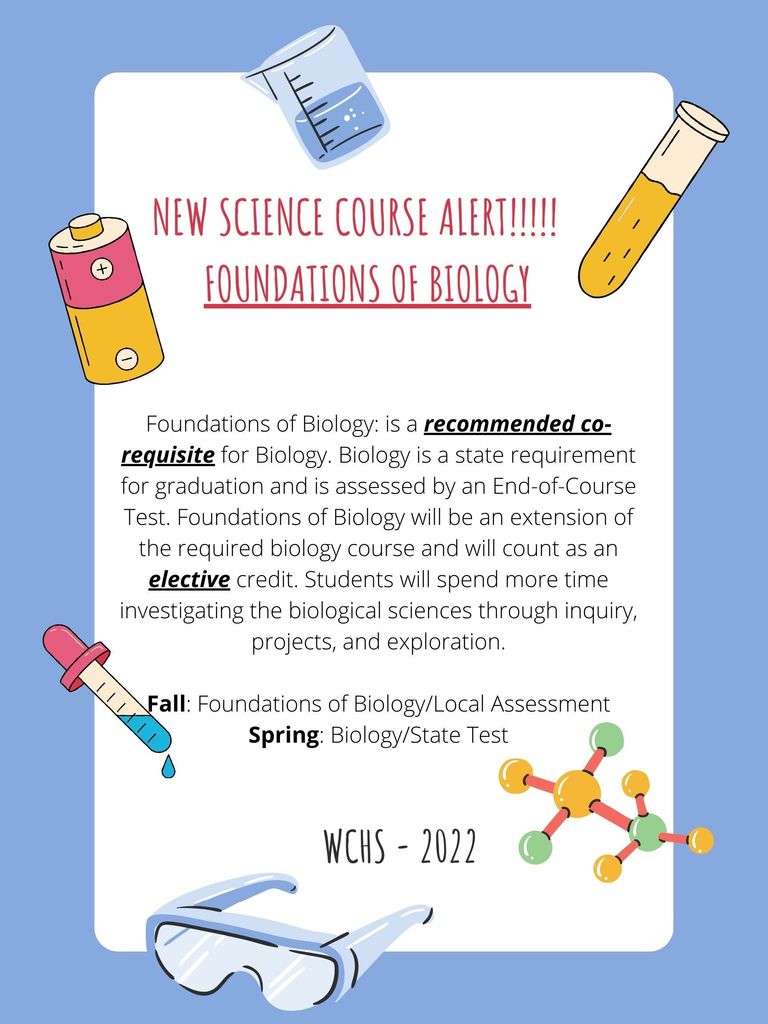 NEW COURSE OFFERINGS!!!! A new course is being offered at WCHS! Ask us about or new chemistry class!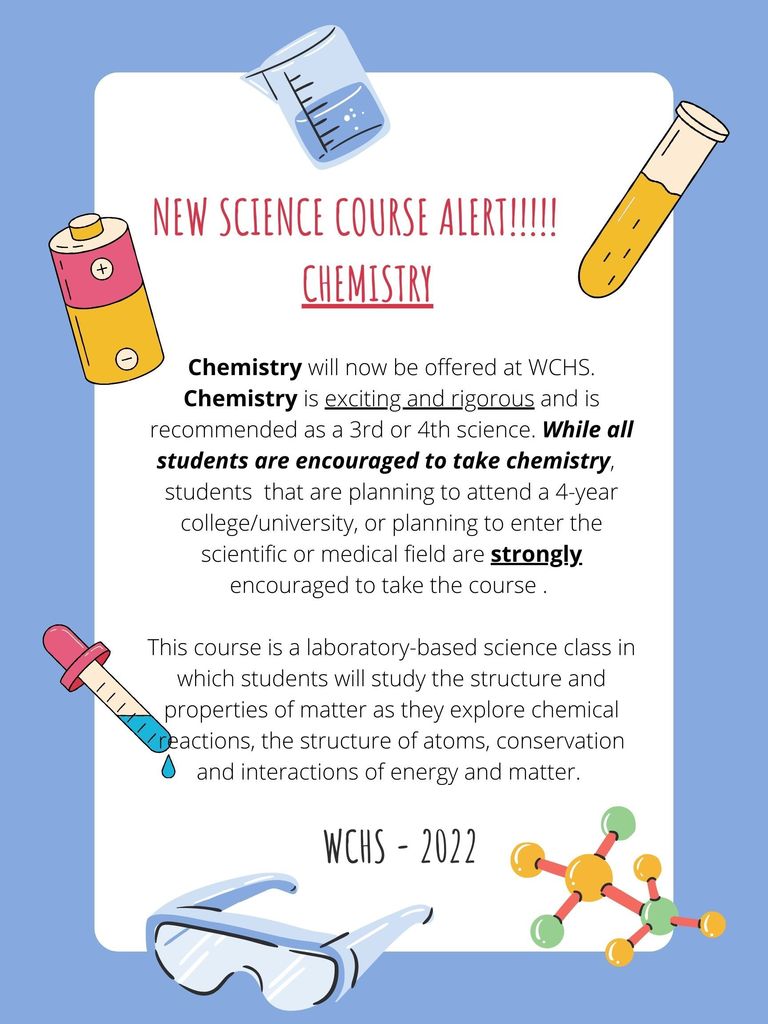 WCHS OPEN HOUSE WILL TAKE PLACE ON THURSDAY, AUGUST 25 FROM 4PM - 7PM!! Students can meet their teachers, tour the campus, and pick up their schedules. Free school supplies will also be given out at this time! Parents will also have the opportunity to sign up for our NEW Parent-Teacher Organization! See you then!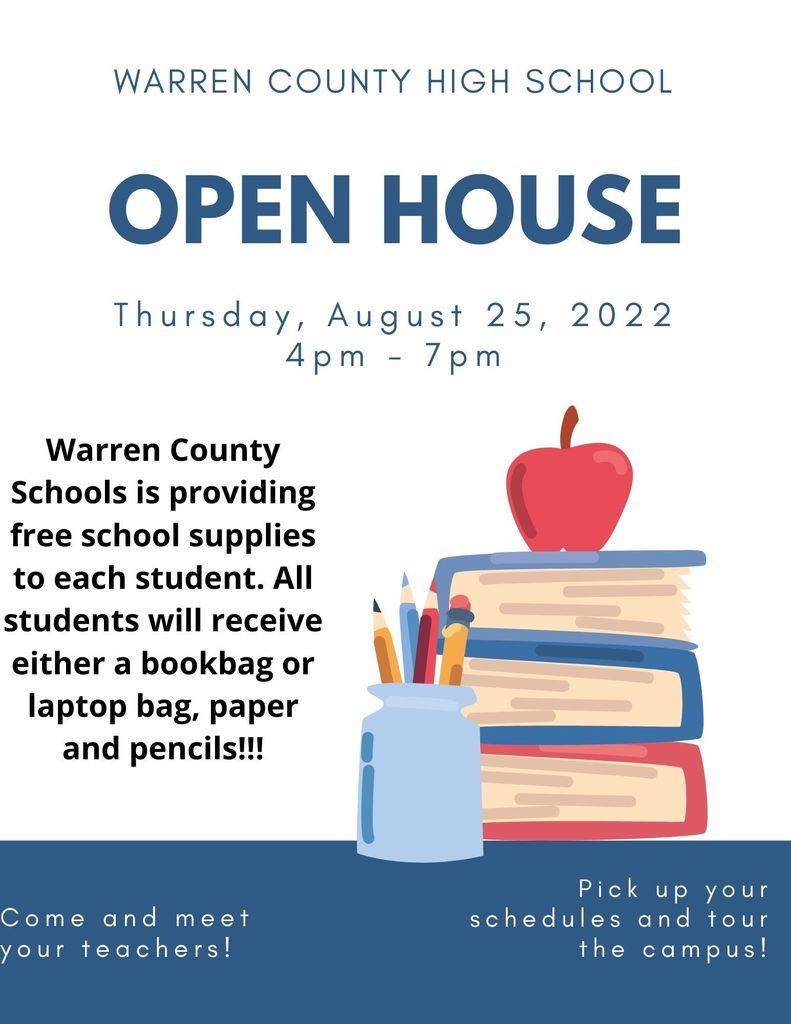 Get ready for school with free school supplies!
Drive-Thru School Supply Giveaway
Saturday, August 27, 2022
10:00am - Until
Mag's Market Place (formerly Just Save Grocery)
307 E. Macon St., Warrenton, NC 27589

Organized by the Warren Family Institute
For More Information, contact:
Linda Reid Pitchford
252-257-1134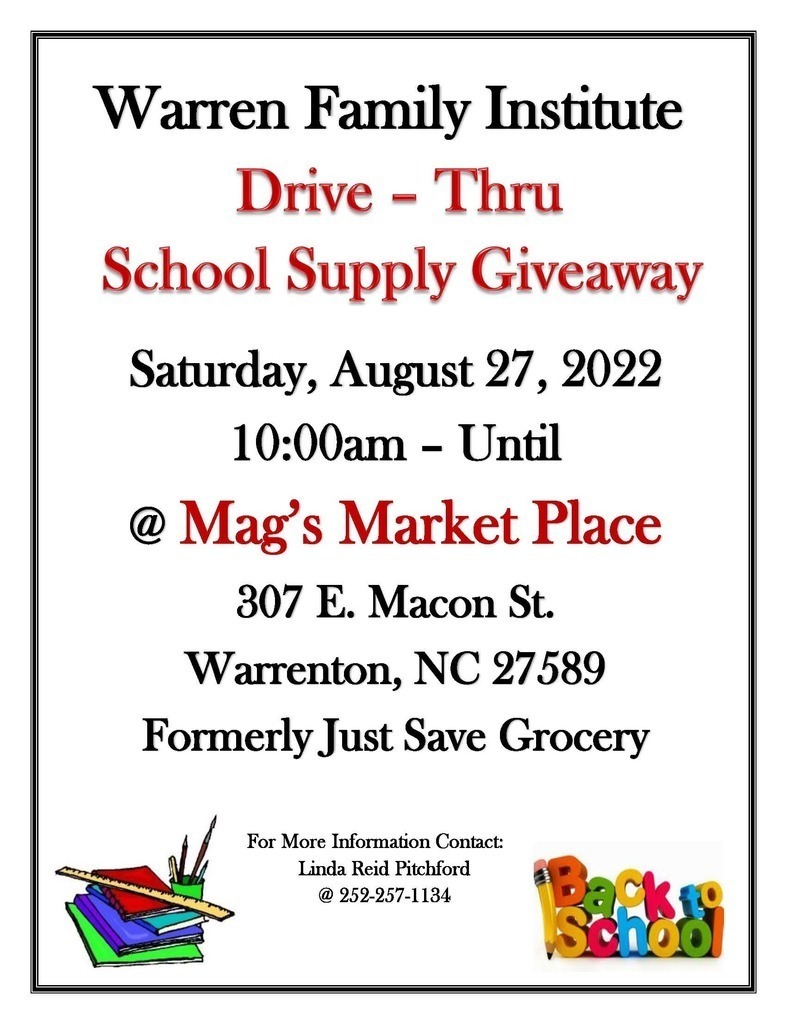 ***Message from our Principal*** Eagle Family, welcome to the 2022-2023 school year! This is Dr. Lewis, Principal of WCHS! Please take few moments to read the letter that I have prepared for you. There is a lot of important information contained within it. It includes staffing updates, academic updates, and more. You can read the letter by clicking here:
https://bit.ly/3ppAINO
~Dr. Lewis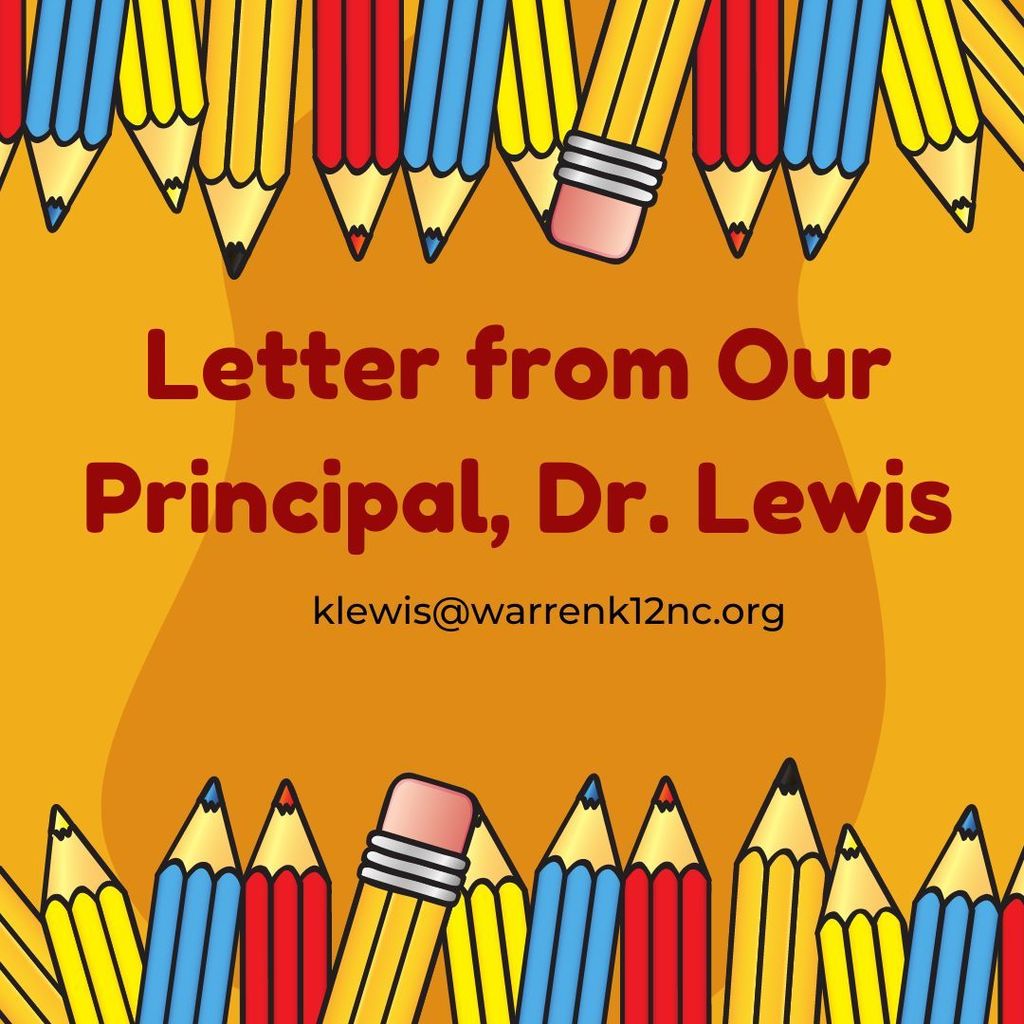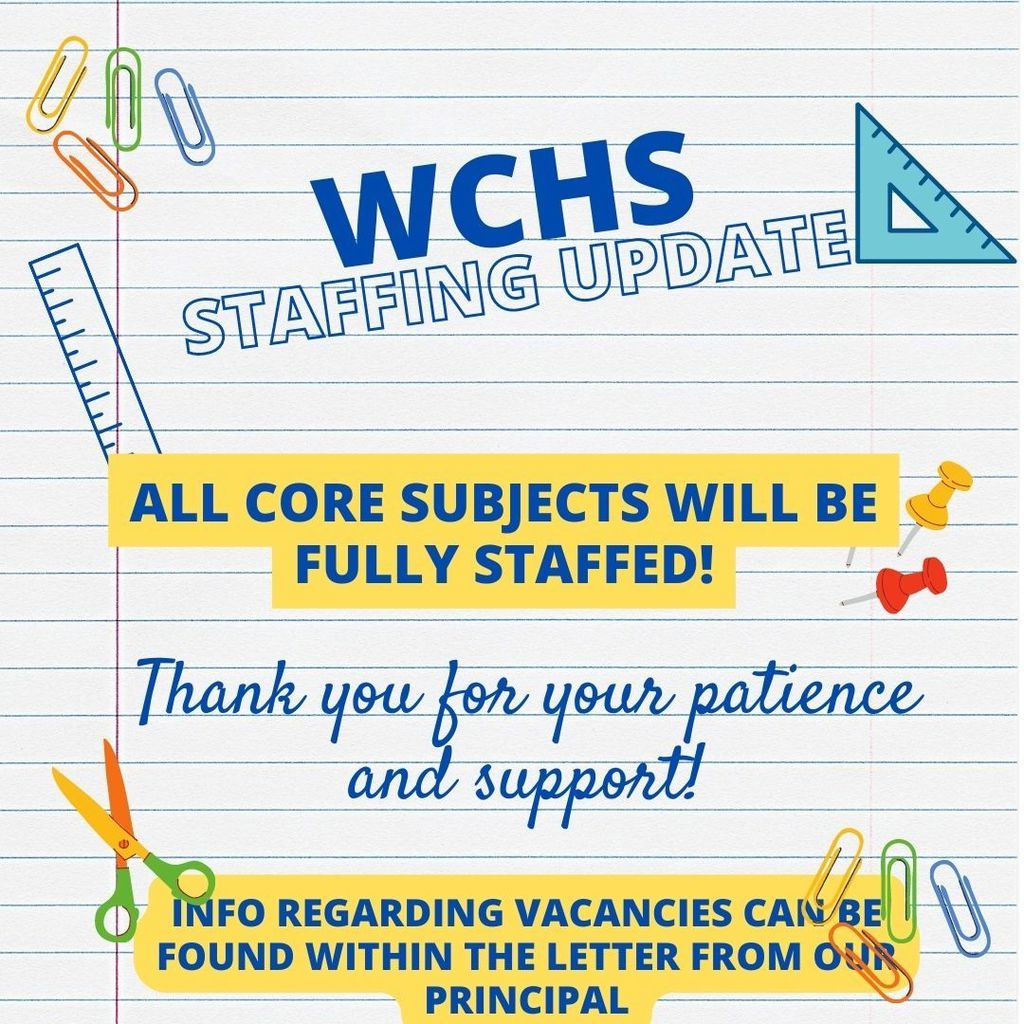 Eagle Family! **A FEW FRIENDLY REMINDERS** The first day of school for students is August 29, 2022! Our Open House will take place on Thursday, August 25 from 4pm - 7pm. During Open House, students will be able to meet their teachers, tour the school, and pick up their schedules. During Open House, we will be passing out free school supplies to each enrolled student (bookbag, paper, pencils, colored pencils, hand sanitizer, composition notebook). Any additional supplies that are listed that you purchase will enhance the educational experience for students. Thank you :)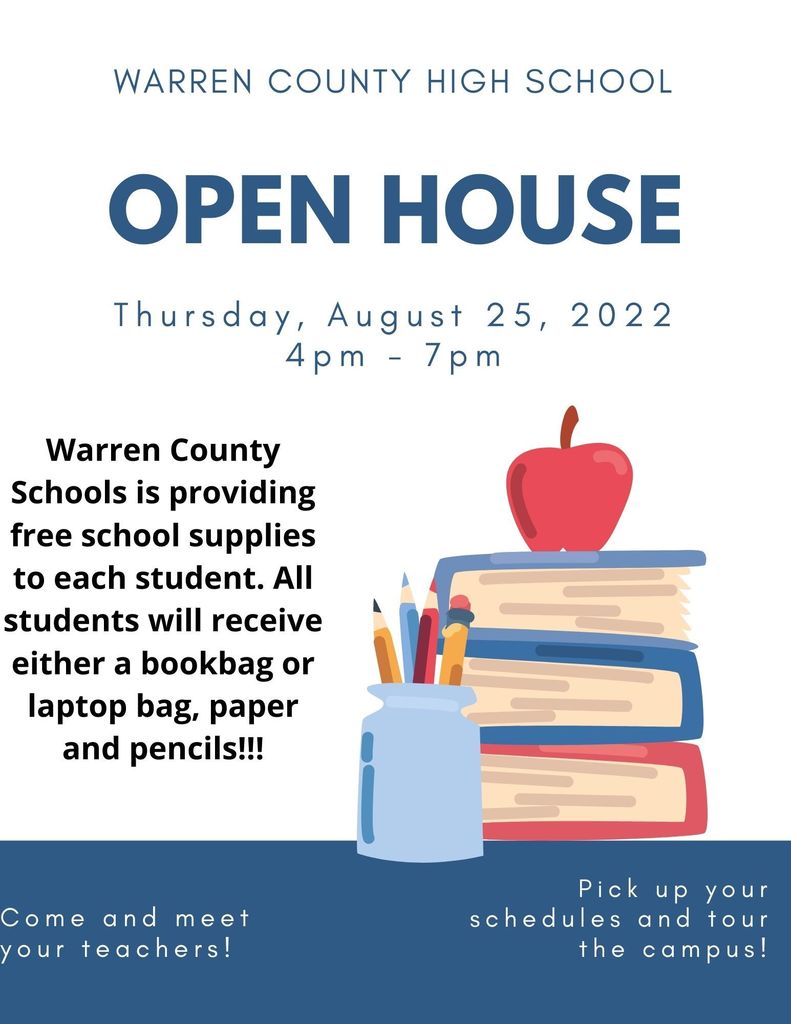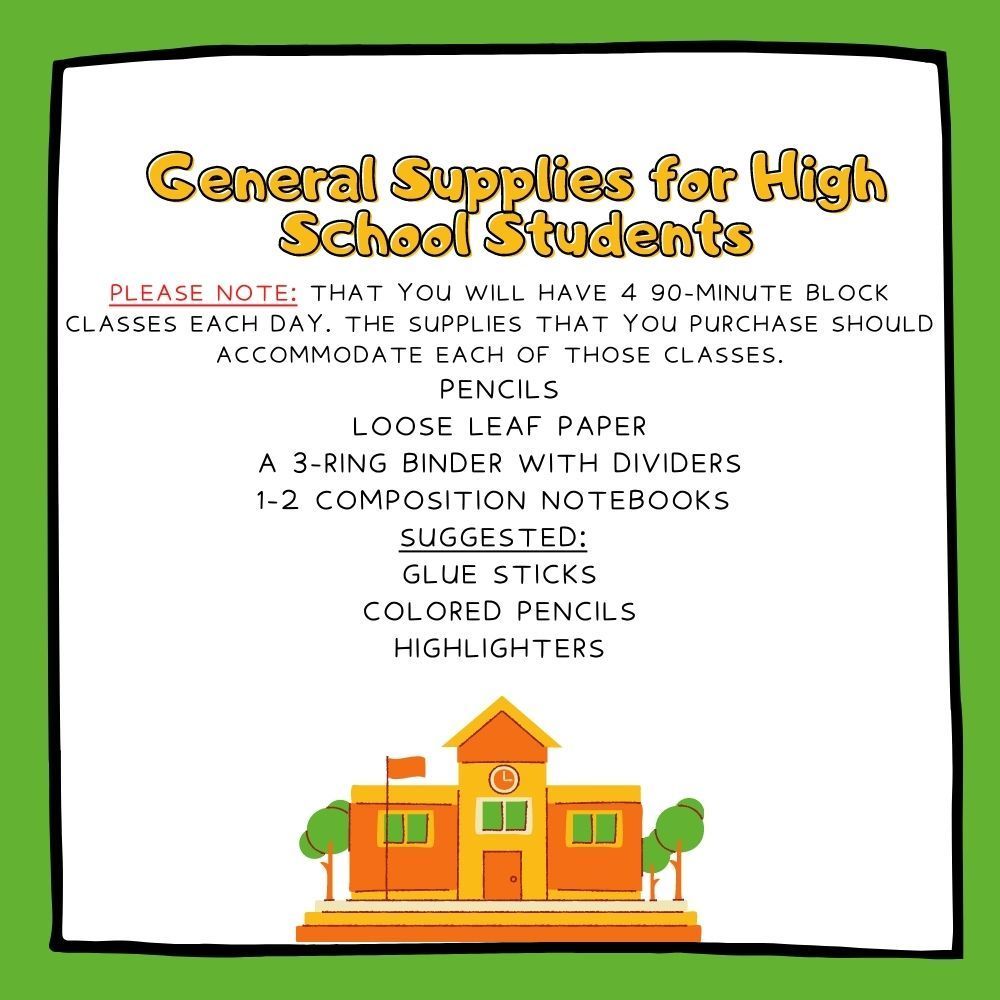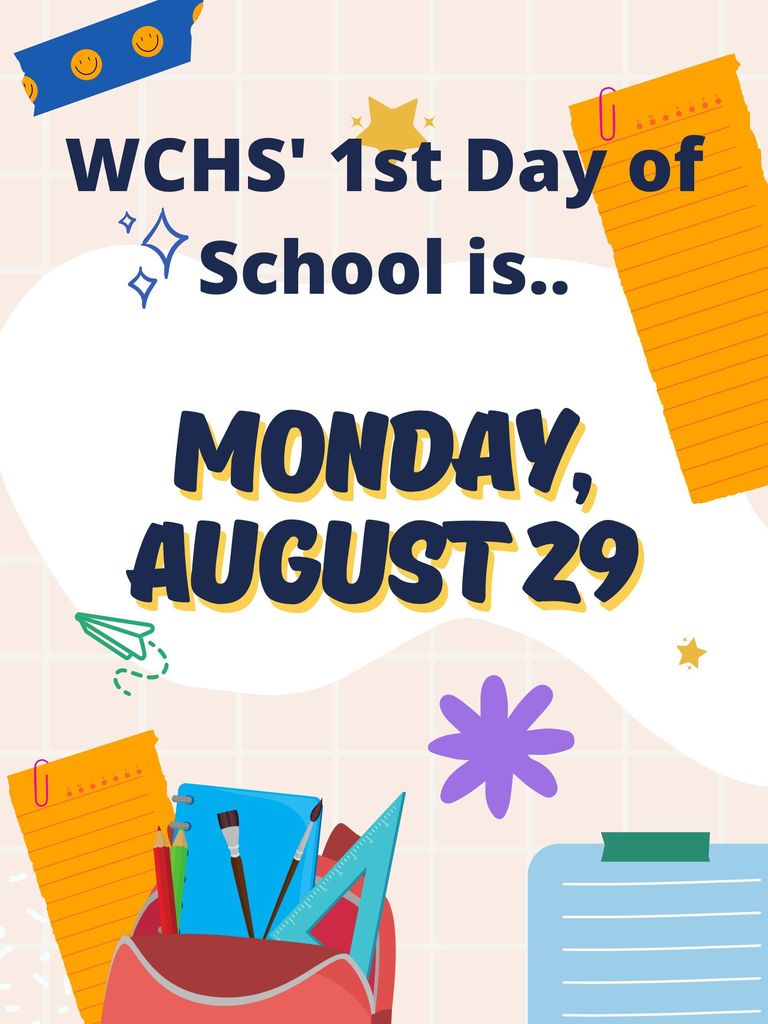 ICYMI: 🎼It was 🎵 to our 👂listening to NC Symphony bass trombonist Matthew Neff reading to the crowd and playing instruments at Warren County Memorial Library Wednesday. Thanks for celebrating #WarrenArts #WarrenProud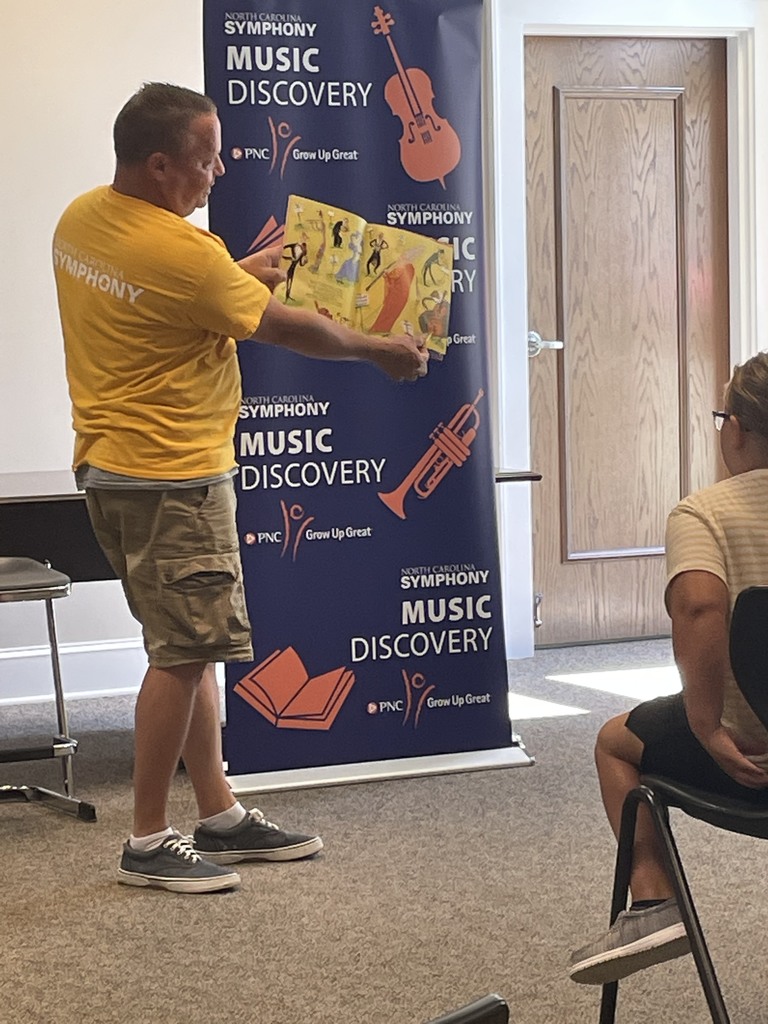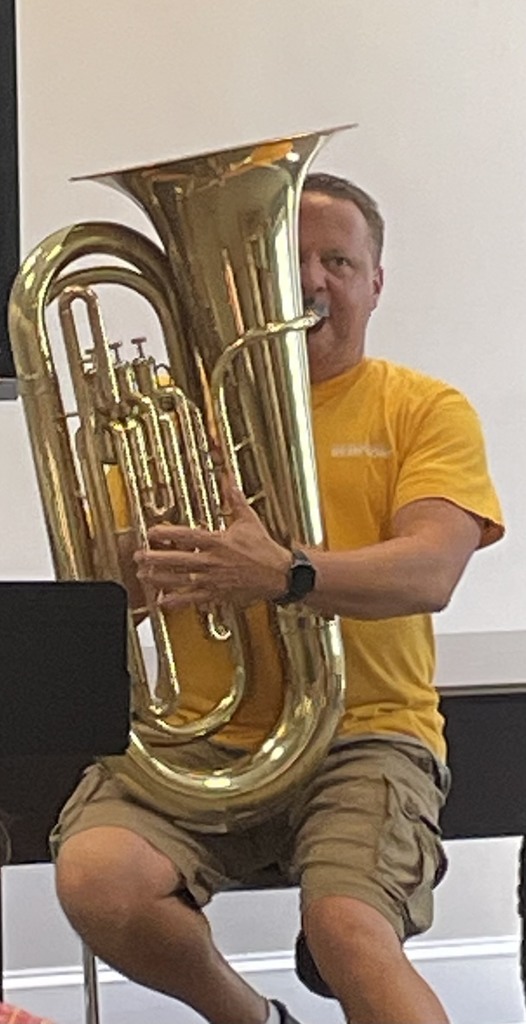 Parents, We understand that a few of you did not receive an appointment in time for today's senior portraits session. Thank you for making us aware that the appointment link was closed early. We are working to resolve the issue. THERE WILL BE A MAKEUP DATE THAT WILL BE ANNOUNCED on/after September 1st, following the Senior Class Meeting. Students, it is imperative that you are checking your emails on a regular basis. Thank you for your feedback and we are working to improve our communications :)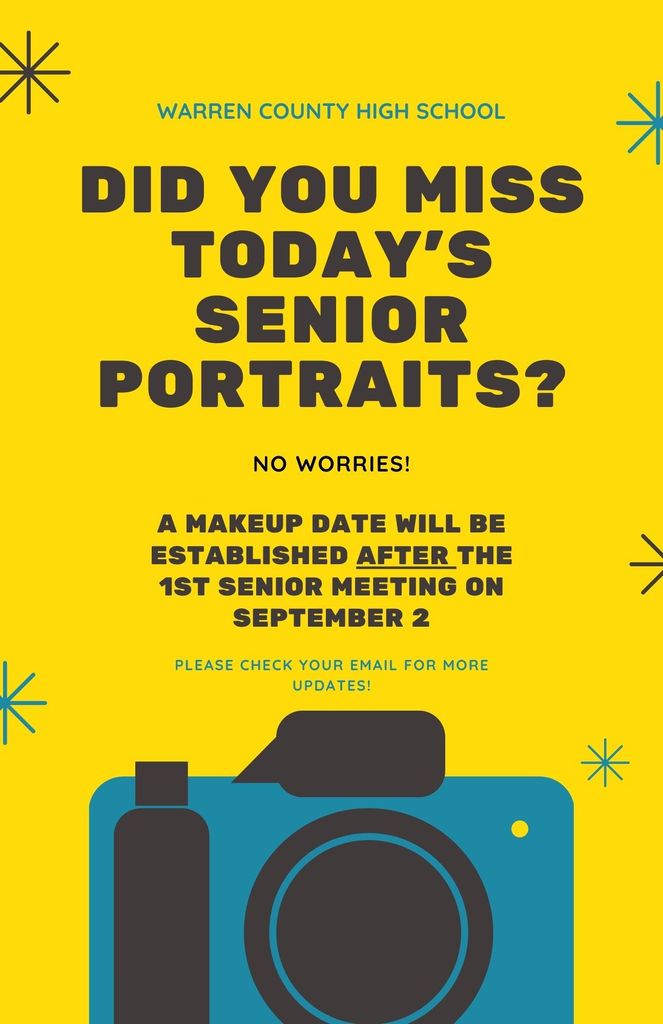 SENIORS!!!!! This is a reminder that senior portraits will take place on tomorrow, Wednesday, August 10 in the WCHS Theater. Senior tux, drape, and casual portraits are by APPOINTMENT ONLY. You should have received your appointment information in the mail. If you did not receive appointment information, please register at prestigeportraits.com

Looking for something fun to do this week? Come hear from a bass trombonist with the NC Symphony Wed., Aug. 10 at 10 a.m. at Warren County Memorial Library! Matthew Neff will read a book about music, talk about his trombone, and talk about how instruments make their sounds. All students, children, families, and members of the community are welcome to attend this free event! Thanks to our partners - Warren County Memorial Library, Warren County Community Foundation, NC Symphony, and PNC Grow Up Great. 🎼🎶🎵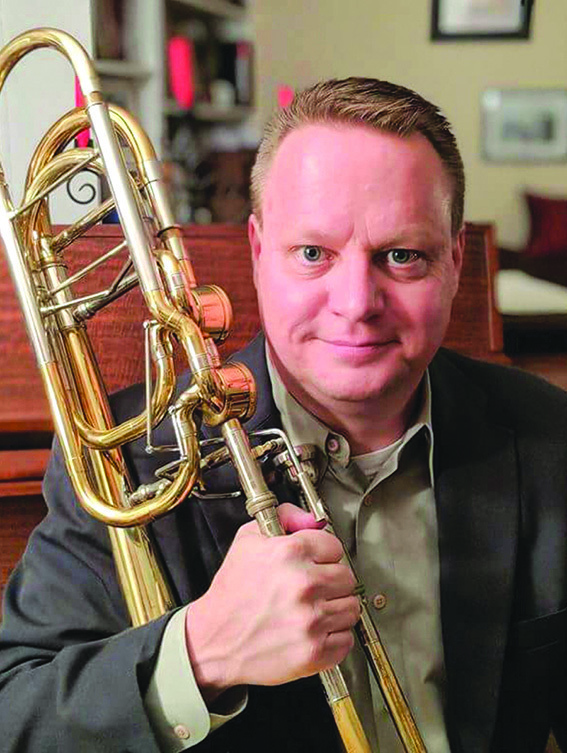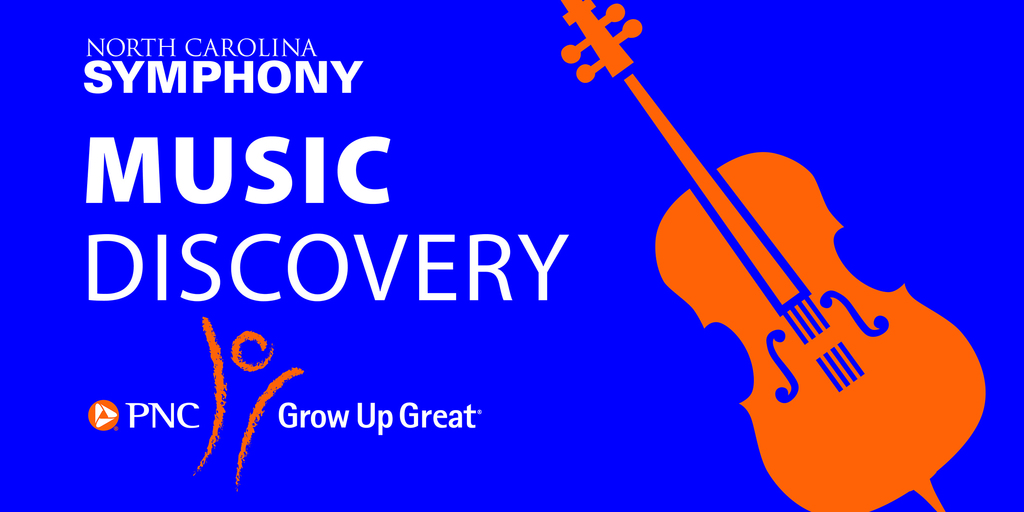 Meet our new Assistant Principal, Ms. Shamonna Thomas. Ms. Thomas is joining us from the Alamance-Burlington area! We look forward to adding her to our team :) Greetings Eagle Family, My name is Shamonna Thomas and I will proudly serve as your Assistant Principal. My background is somewhat unique as I entered education as my second career. I was a stylist and salon owner for nearly two decades. I always knew that teens and education were my calling and purpose. I believe my unique background made WCHS the perfect fit and I am immensely excited to serve the school and community. I attended North Carolina Central University for both undergraduate and graduate degrees,majoring in Family Consumer Science. Eagle pride runs deep as my daughter is a double Eagle as well. I attended UNCG for my administrative training. Before coming to serve in Warren County,I was a Family Consumer Teacher teacher at school within the Alamance Burlington School Systems. For the last two years, I served as my school's testing coordinator. Student success has always been my driving force. I believe all students can succeed. They are the authors of their fate, with the right tools they can build the future they desire. On a personal note, I am the proud mother of one adult daughter,Faith. Faith shares my passion for people and service. Faith, MSW LCSWA, serves as an Area Coordinator for Western Carolina University. I also am the proud mom of a fur daughter, Devin. When not working. I enjoy spending time with friends, shopping or a relaxing evening watching movies with Devin. Again, I am thrilled and excited to do great things at WCHS and I look forward to getting to know each of you as we embark on this upcoming school year. In Eagle Excellence, Shamonna Thomas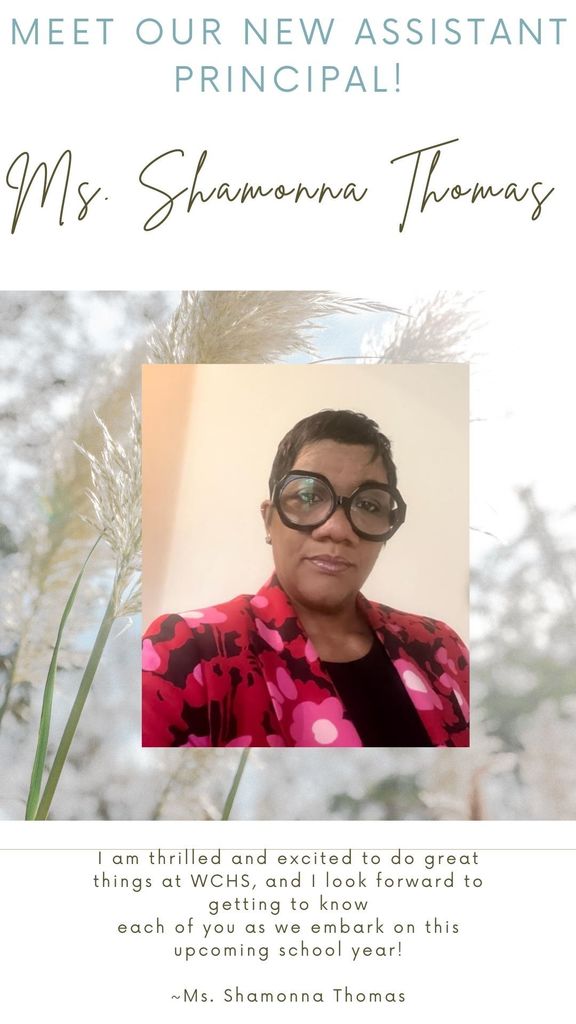 Eagles! Our first day of school is Monday, August 29! We are looking forward to an amazing school year. Please peruse the following informational flyers regarding our start date, Open House, and dress code! ***BIG NEWS***: Warren County School's is providing each student with either a free bookbag or laptop bag, free notebook paper, and pencils! What a wonderful way to start off the year! These items will be available for pick up during Open House on Thursday, August 25th (4pm - 7pm).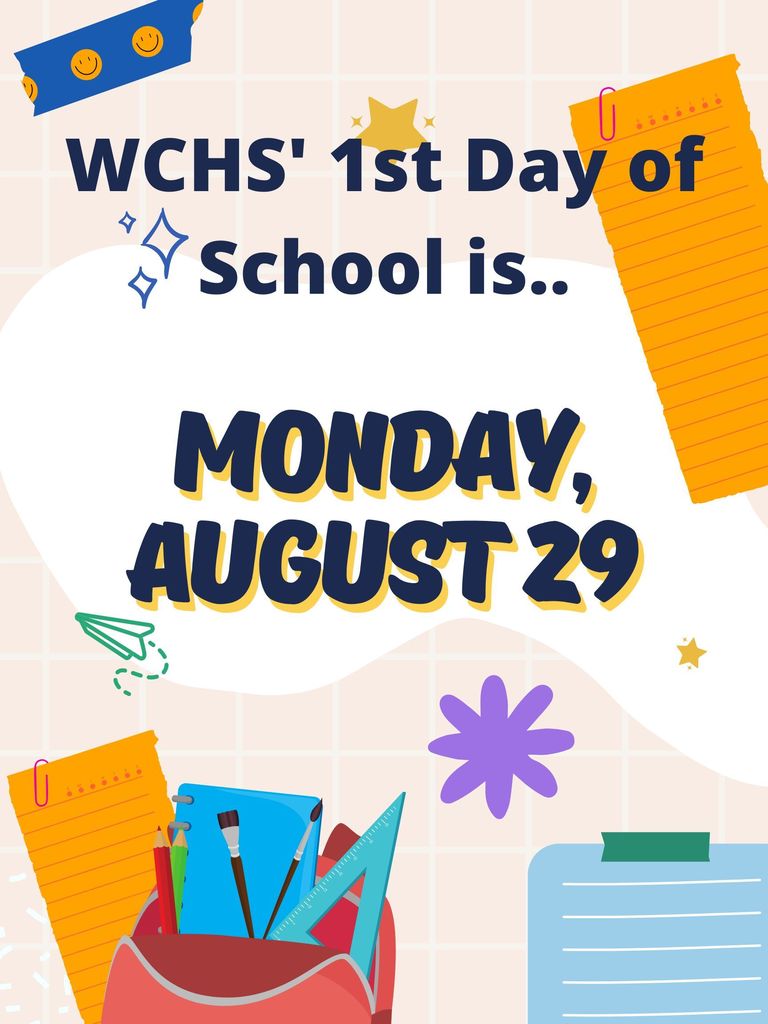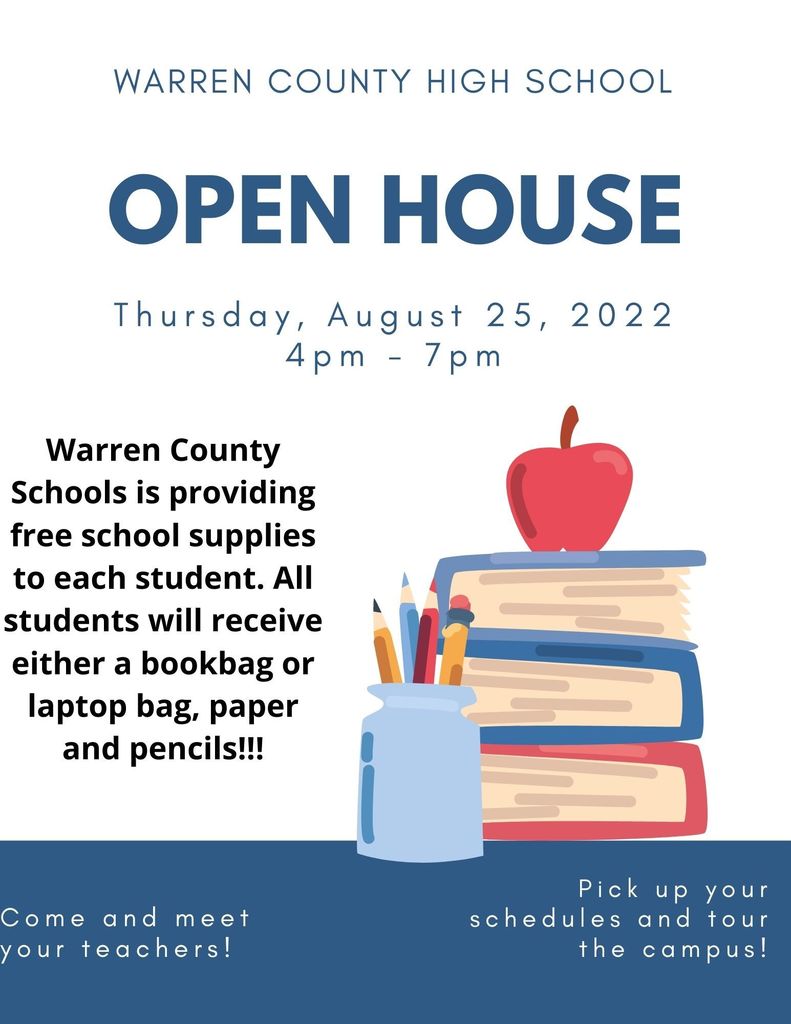 Summer shouldn't be a break from learning. For 250 of our students, it was an opportunity to LEARN MORE, DO MORE, AND EXPLORE MORE. Field trips to the Poe Center, NCCU, and Shaw. Hands-on activities. Learning and having fun. We loved spending the summer with you! #WarrenProud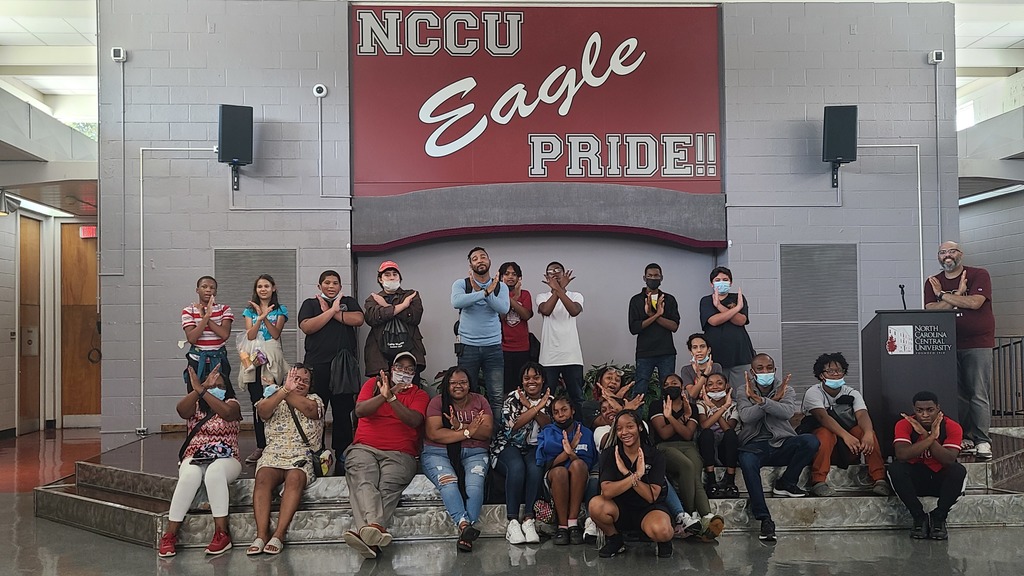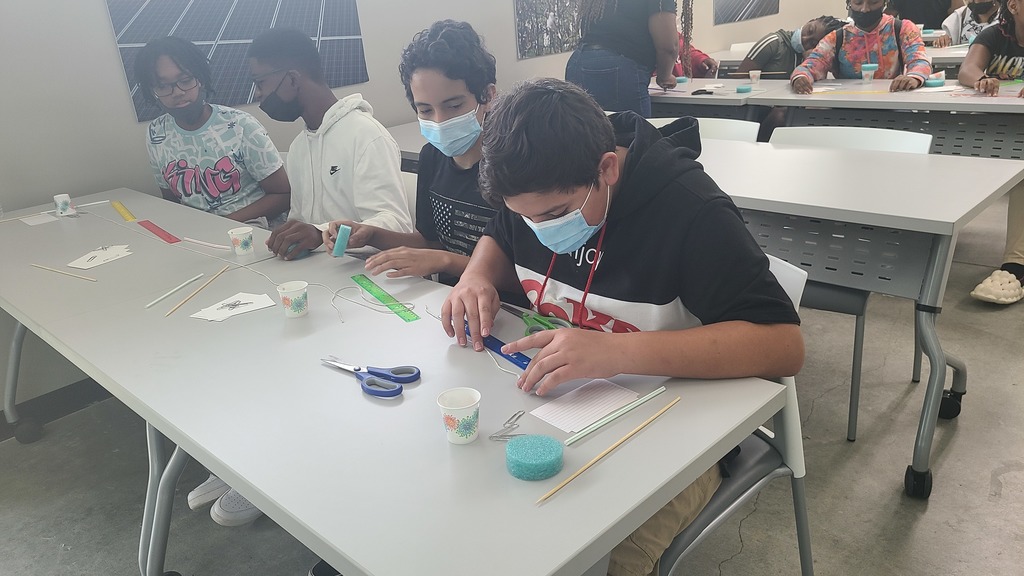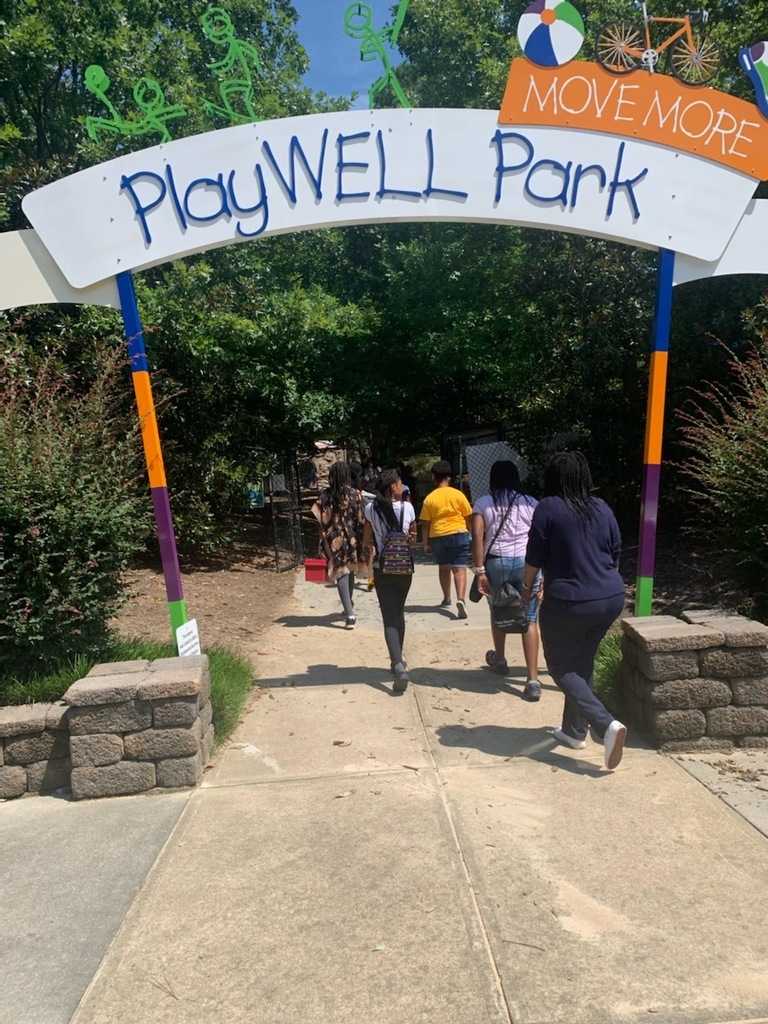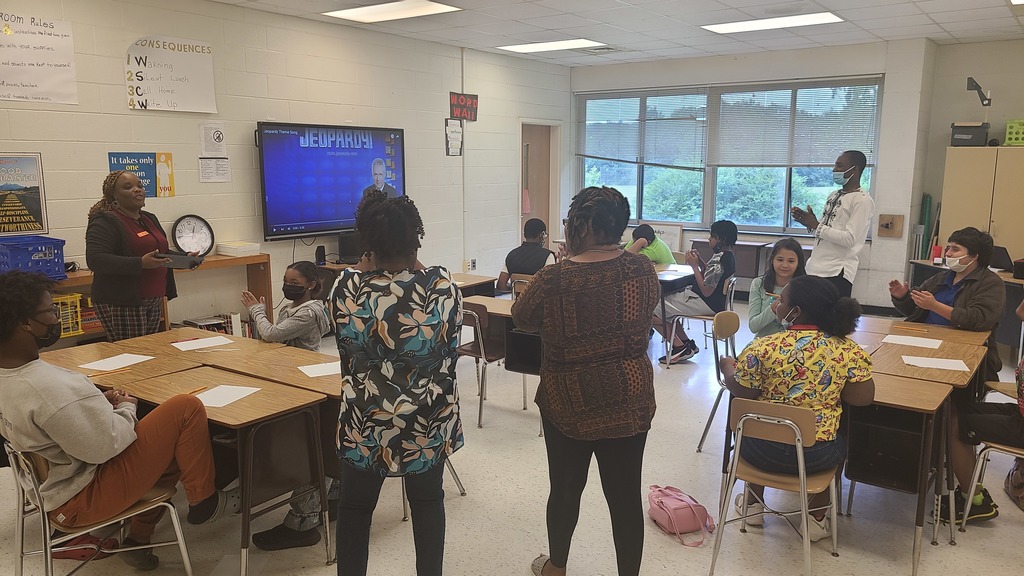 GREETINGS WCHS SENIORS: We hope that you are enjoying your summer break. Lifetouch Portraits will be on campus on Wednesday, August 10th (in the WCHS Theater) for Senior Tux, Drape, and Casual portraits by APPOINTMENT ONLY. You will receive appointment information by mail. You can schedule an appointment at prestigeportraits.com Mark the 10th of August on your calendar! Details on fees and attire requirements are forthcoming. Thank you, and have a wonderful day!

Band Practice will resume on Monday, July 25 in the WCHS band room at 3:30pm. Please review the information on the flyer for more details. There will be a brief, MANDATORY meeting with parents before practice starts on Monday.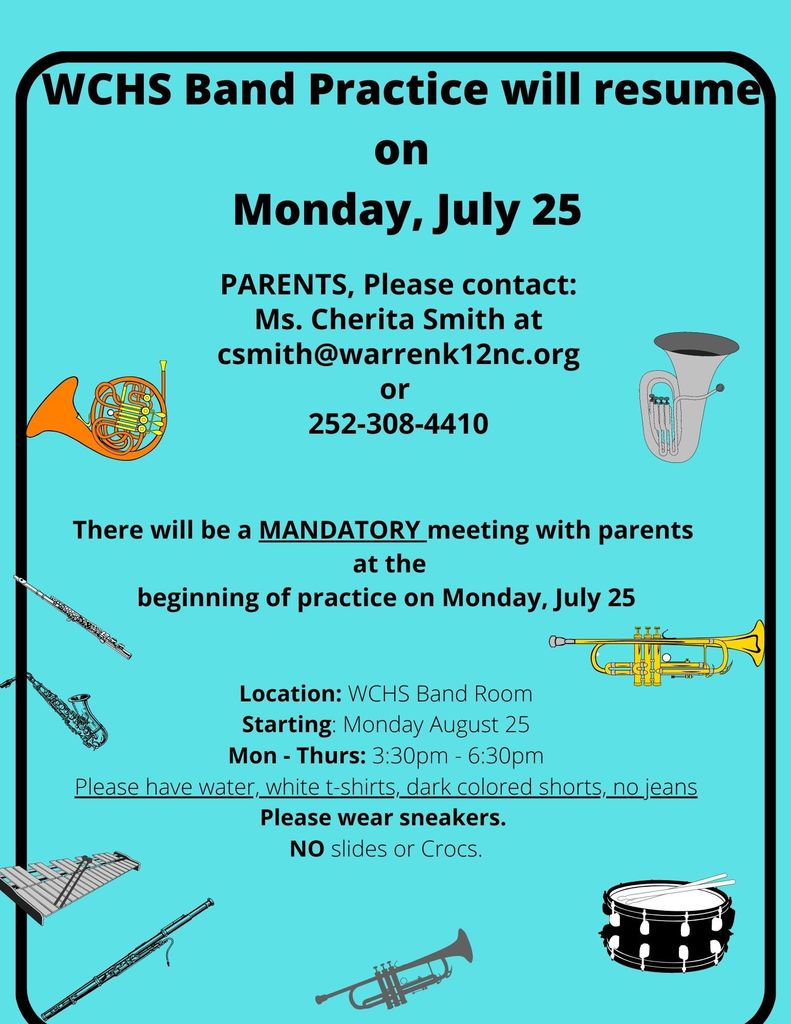 Eagle Family, We hope that you are enjoying your summer break. We want to assure you that there is still time to prepare for the upcoming school year. The 2022-2023 school year begins on August 29, 2022. Please peruse the following informational flyers regarding our start date, open house, dress code, and supplies. Additional communications will be sent out on August 1, 2022. Thank you for your patience!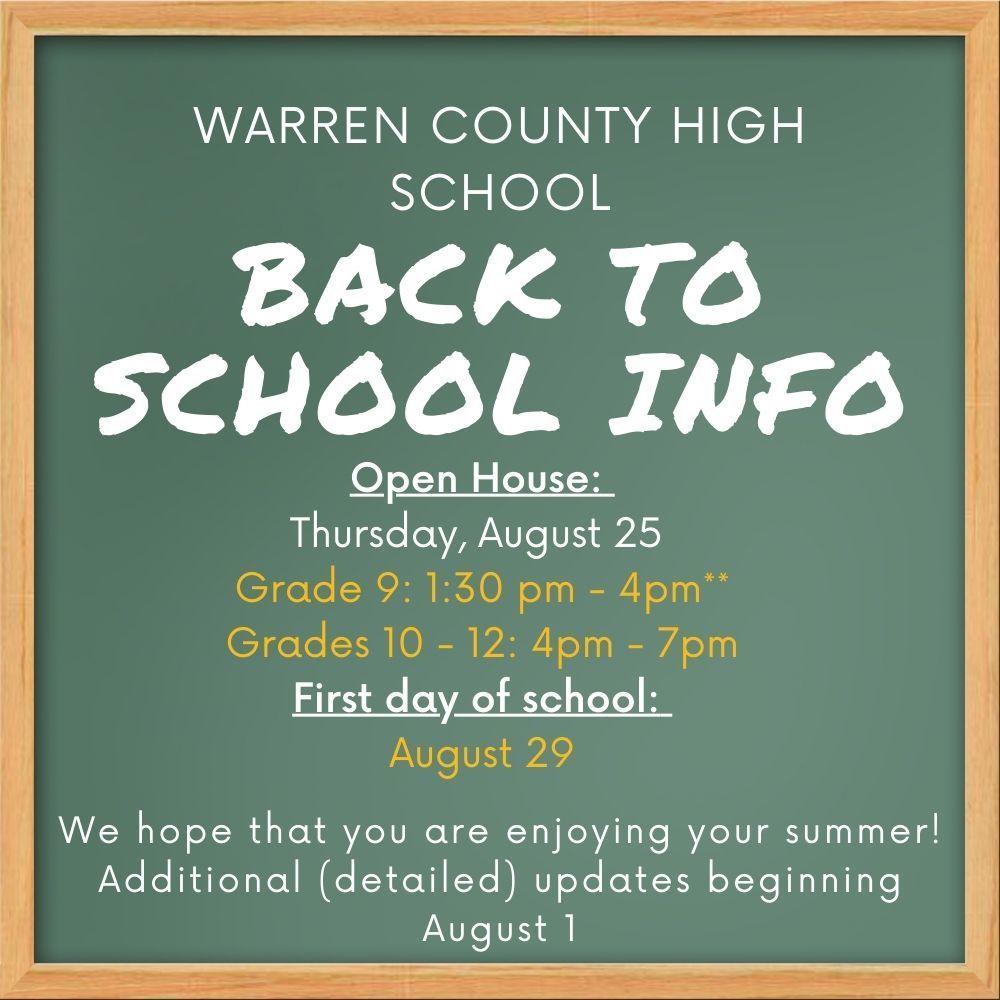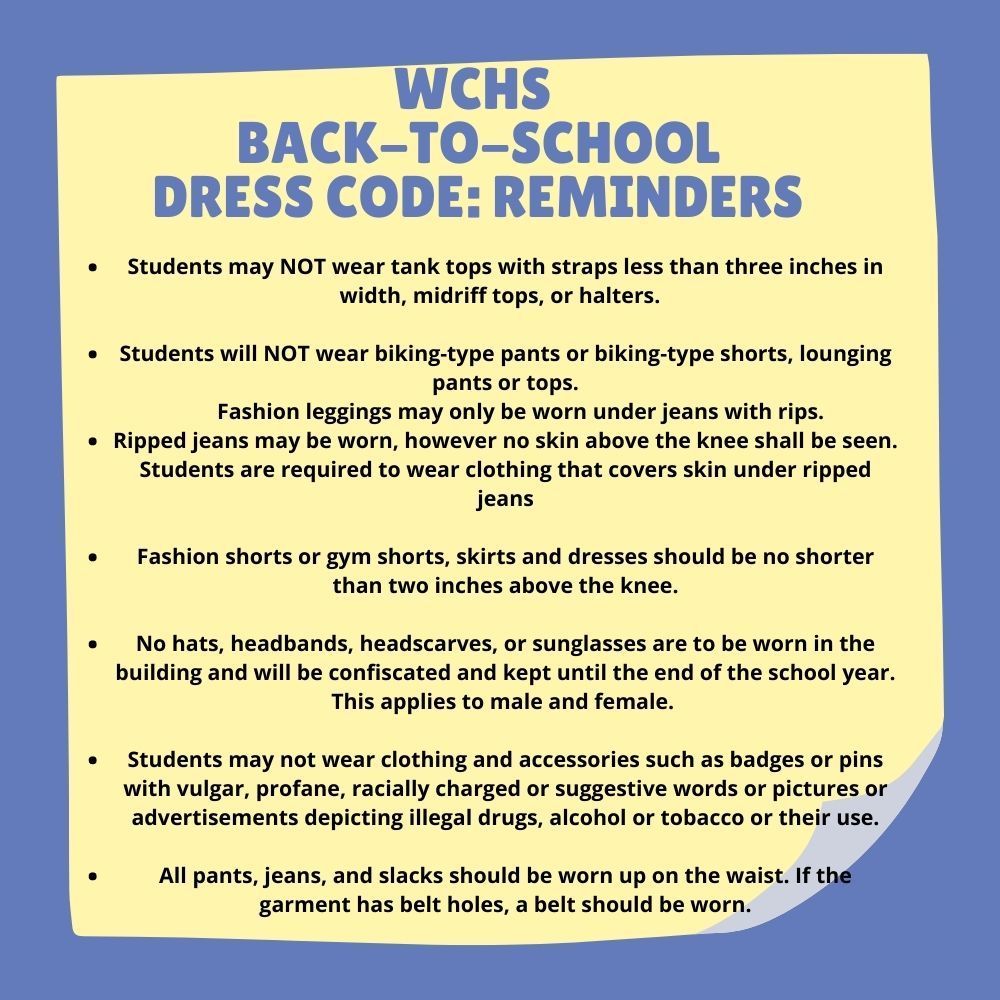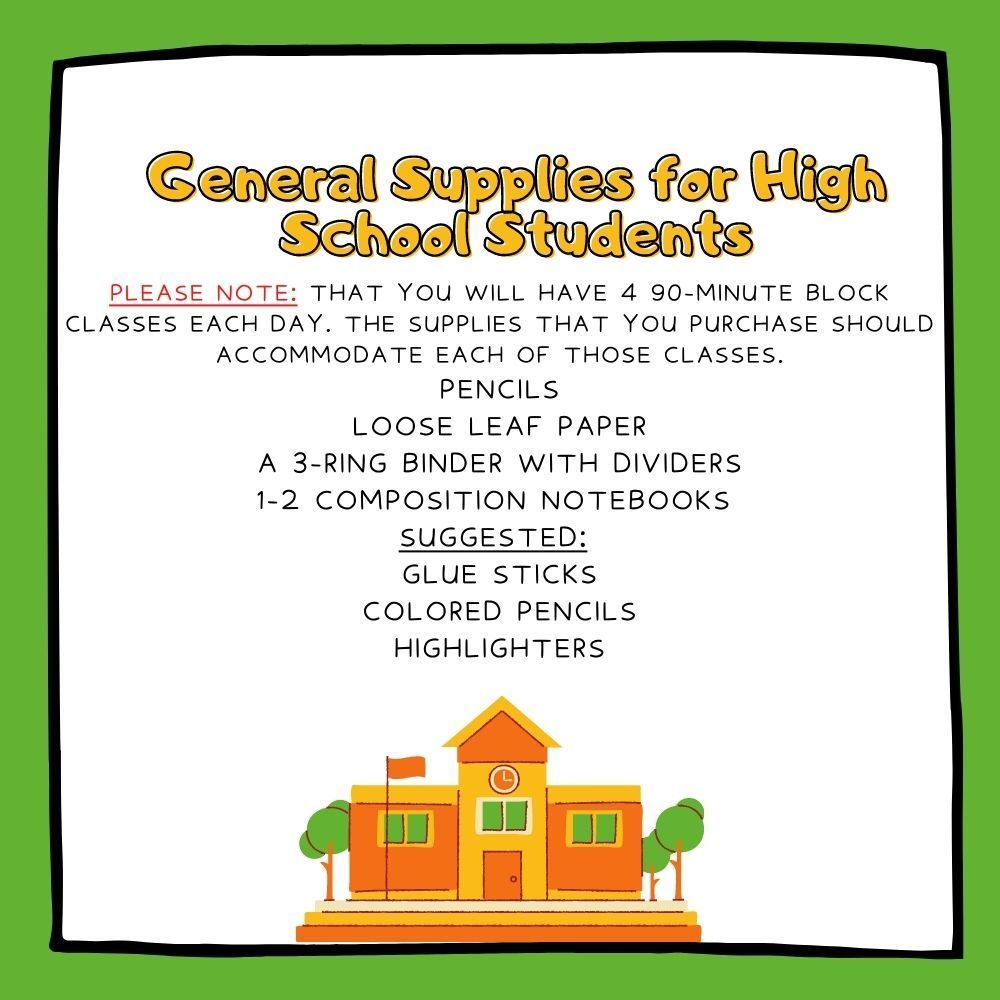 Reminder: Summer Bridge Camp starts tomorrow!